ASTM B209,AMS 4027,AMS-QQ-A250 EN 485,EN573 Aluminium Sheet/Plate
| | |
| --- | --- |
| Model No.︰ | 5051,3003,6061 |
| Brand Name︰ | 5051,3003,6061 Aluminium Plate, Coils |
| Country of Origin︰ | - |
| Unit Price︰ | - |
| Minimum Order︰ | - |
ITEMS
ALLOY
END USE
TEMPER
THICKNESS(MM)

1XXX SERIES

1050PS LITHO SHEET STOCK CTP CTP CTOCK

PRINTING

H18 H16

0.14-0.27

1050,1060,1070,1100 ANODIZING STOCK DEEP DRAW STOCK

COSMETIC CAP STOCK CAP STOCK ALUMINUM CIRCLE STOCK ACP STOCK TREAD PLATE SPECULAR SHEET CABINET SHEET LIGHTING COMPONENT STOCK CAPACITOR SHELL STOCK

ALL TEMPERS

0.2-4.5

1A99,1070,1235,1100 FOIL AND FOIL STOCK

CAPACITOR FOIL,HOUSEHOLD FOIL, FOIL STOCK

H14 H18

0.02-0.3

3XXX SERIES

3105,3003,3A21,3004,3005

BATTERY SHELL STOCK TREAD PLATE CABINET SHEET PRESSURE CONTAINER STOCK BEVERAGE CONTAINER STOCK HIGH PROFORMANCE DEEP DRAW MATERIAL

ALL TEMPERS

0.2-4.5

3003 CAPACITOR FOIL

CAPACITOR FOIL

H18

0.02-0.05

5XXX SERIES

5251,5052,5754,5182,5083,5005

ANODIZING MATERIAL,DEEP DRAW STOCK,TREAD PLATE,ELASTIC CAP STOCK,TRANSPORTATION

ALL TEMPERS

0.3-100

6XXX SERIES

6061,6063,6A02

QUNCHED, PRE-STRACHED,TREAD PLATE

TX

0.3-200

4XXX SERIES, 7XXX SERIES

4343,4004,4104,7070

CLADDING FOIL, SHEET, AND PLATE

ALL TEMPERS

30-90

8XXX SERIES

8011,8021,8079 FOIL AND FOIL STOCK

BEVERAGE FOIL CABLE FOIL BLISTER FOIL HOUSEHOLD FOIL CONTAINER FOIL PP CAP STOCK FOIL STOCK

ALL TEMPERS

0.01-0.3
PS plate is also called pre-coated photosensitive plate, which is the abbreviation of "Presensitized Plate" in English. It is a lithographic printing plate pre-coated with a photosensitive resin layer on the PS plate base, the high-quality aluminum plate is processed by electrolytic grinding and anodizing, and then form the base for printing. The coating is flat and the thickness is uniform, and it is an aluminum plate suitable for printing high, precise and fine products. The PS base has good hydrophilicity, abrasion resistance and chemical stability, so the printing resistance of the printing plate is also relatively high. The commonly used PS plate base is generally 1xxx series 1060 H18 alloy.
Brazing Sheet The main products of brazed aluminum plates are 3xxx and 4xxx series aluminum alloy plates, brazing sheet is normally used in oxygen production equipment and radiators for the automotive industry.
Aluminum alloy has the advantages of low density, high strength and corrosion resistance, so it is widely used in automobiles, high-speed railway vehicles, aerospace and military industries. Due to its unique physical and chemical properties, it will encounter a series of difficulties during the welding process, such as oxidation, cracks, and pores. The brazing of aluminum and aluminum alloys is one of the more researched and fast-developing fields this year. This is mainly because it has a series of excellent properties, such as high strength, good corrosion resistance, electrical conductivity and high thermal conductivity, so it is widely used.
Normal aluminum sheet is a rectangular plate formed by rolling aluminum ingots. The rolled product has a uniform thickness which is more than 0.2mm. Normal aluminum sheets are divided into pure aluminum plates, alloy aluminum plates, thin aluminum plates, medium-thick aluminum plates, and patterned aluminum plates. Aluminum plates are divided into 1xxx series aluminum plates according to their alloys: they are the series which include the most aluminum content, with the purity over 99.00%, and are widely used in various fields from cookware to industrial equipments. 2xxx series aluminum plate: high hardness, and the copper content is the highest, which is about 3-5%, mainly be used in aerospace. 3xxx series aluminum plate: Manganese is the main component, and the content is between 1.0-1.5%. It is a series with good anti-rust function. It is routinely used in humid environments such as air conditioners, refrigerators, and car bottoms. 4xxx series aluminum plate: they are belongs to the series which includes higher silicon content, normally the silicon content is between 4.5-6.0%, which is a building material. The 5xxx series aluminum plate belongs to the more commonly used alloy aluminum plate series, the main element is magnesium, and the magnesium content is between 3-5%. It can also be called aluminum-magnesium alloy and it is commonly used in aviation and navigation. 6xxx series aluminum plate: it mainly contains two elements of magnesium and silicon, very easy to coat, good processability, and suitable for applications with high requirements for corrosion resistance and oxidation. 7xxx series aluminum plate: normally used for manufacturing welded structures that require both high strength and high fracture toughness.
Mirror aluminum sheet refers to the aluminum sheet that is processed by rolling, grinding and other methods to make the surface of the sheet shows the mirror effect. It is divided into film mirror aluminum, polished mirror aluminum, and oxidized mirror aluminum. The application of mirror aluminum sheet is very wide. It is widely used in lighting reflectors and lamp decorations, solar heat collection and reflective materials, interior architectural decoration, exterior wall decoration, household appliances panels, electronic product shells, furniture and kitchens, interior and exterior decoration of automobiles, signs, logos, luggage, jewelry boxes and other fields. Both of pure aluminum plate and alloy aluminum plate can be used as mirror aluminum plate. Pure aluminum plate contains alloy of 1050 1070 and 1085, and the purity of aluminum can reach more than 99.00%. Because it does not contain other technical elements, the production process is very simple and the price is relatively cheap. And alloy aluminum plate is 5xxx Series alloy series aluminum plate, the main element is magnesium, which can also be called aluminum-magnesium alloy. The main features are low density, high tensile strength and high elongation, and the 5 series alloy aluminum plate used as mirror aluminum sheet has good effect.
ASTM B209 Aluminum and Aluminum-Alloy Sheet and Plate
AMS 4027 Aluminum Alloy, Sheet and Plate, 1.0Mg - 0.60Si - 0.28Cu - 0.20Cr (6061; -T6 Sheet, -T651 Plate), Solution and Precipitation Heat Treated
AMS-QQ-A250 Aluminum Alloy Plate and Sheet
EN 485 Aluminium and aluminium alloys. Sheet, strip and plate - PART 1: Technical conditions for inspection and delivery - PART 2: Mechanical properties
EN 573 ALUMINIUM AND ALUMINIUM ALLOYS - CHEMICAL COMPOSITION AND FORM OF WROUGHT PRODUCTS - PART 1: NUMERICAL DESIGNATION SYSTEM - PART 2: CHEMICAL SYMBOL BASED DESIGNATION SYSTEM PART 3: CHEMICAL COMPOSITION AND FORM OF PRODUCTS
Product Image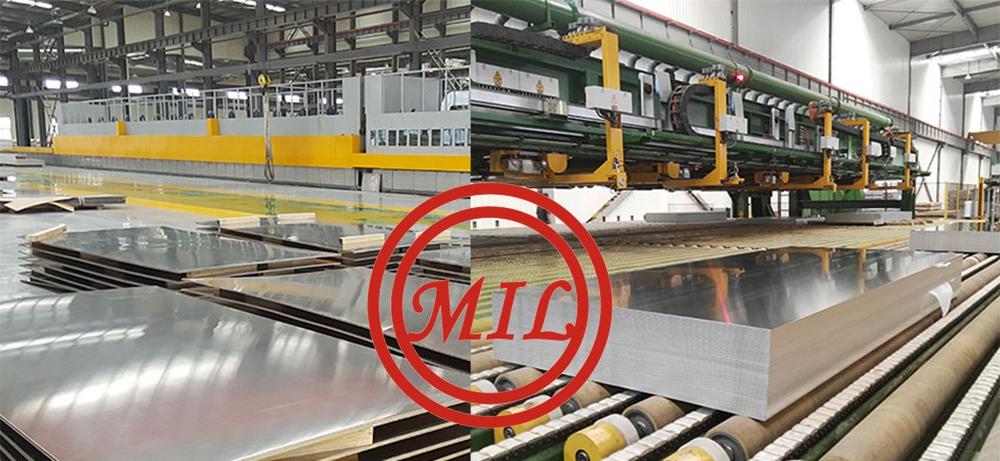 ASTM B209,EN 573 3003,5052,5083,6061 Aluminium Sheet/Plate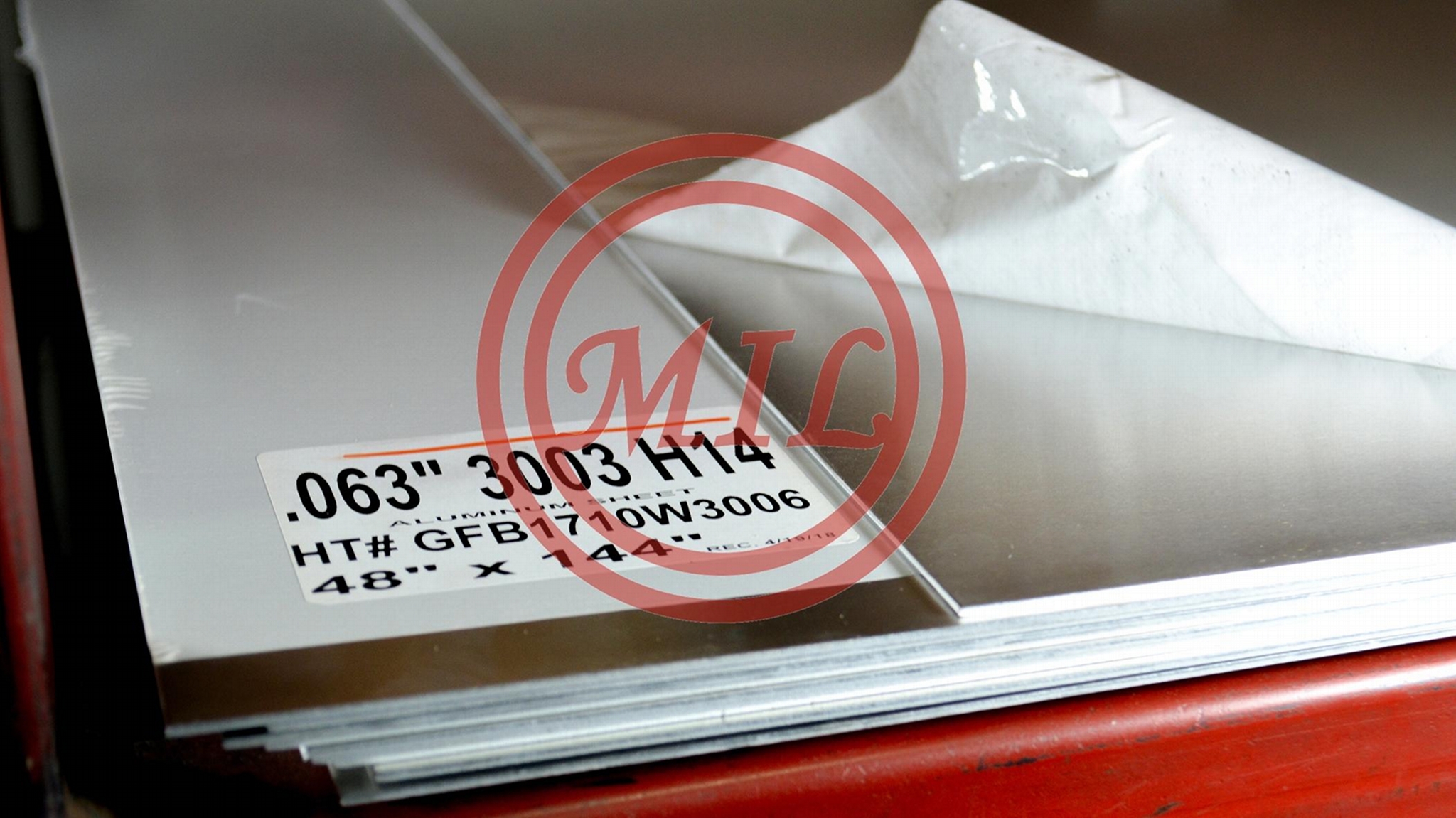 3003 H14 Aluminum Plate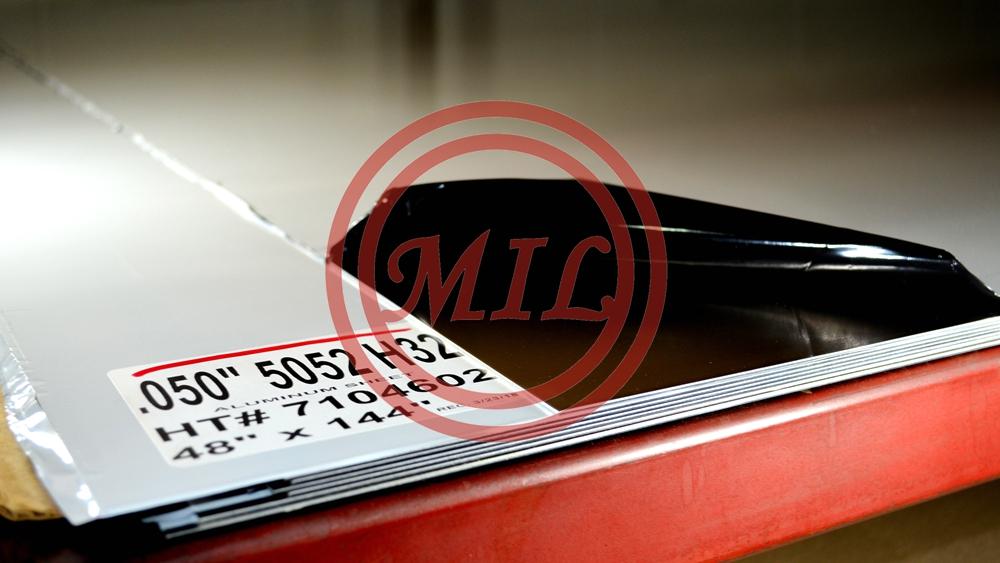 5052 H32 Aluminum_Sheets

6061-T4 Aluminum Plate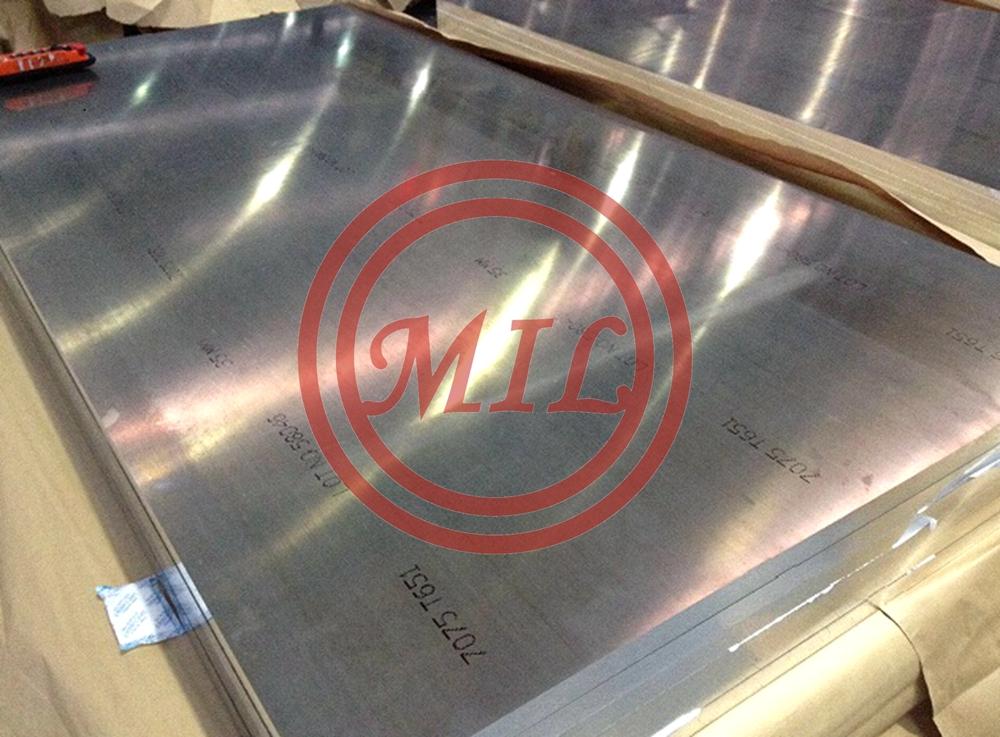 7075 T651 Aluminum Sheet Used for Aircraft Fitting Aircraft Engines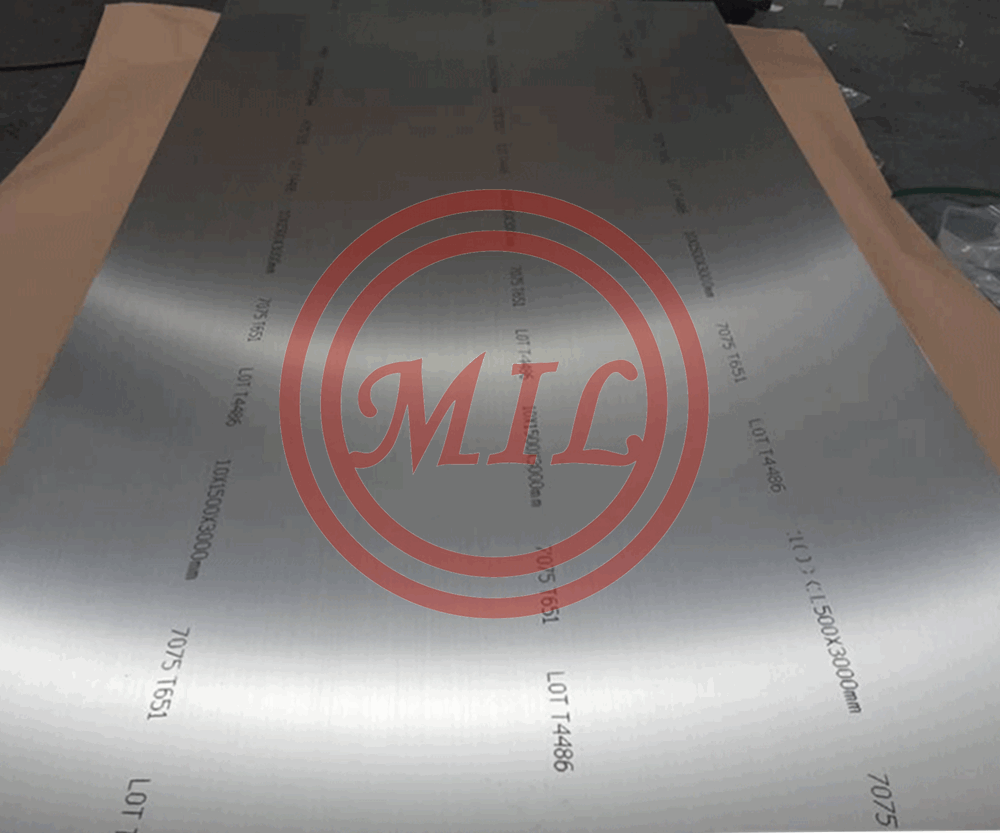 7075 T651 Aluminum Sheet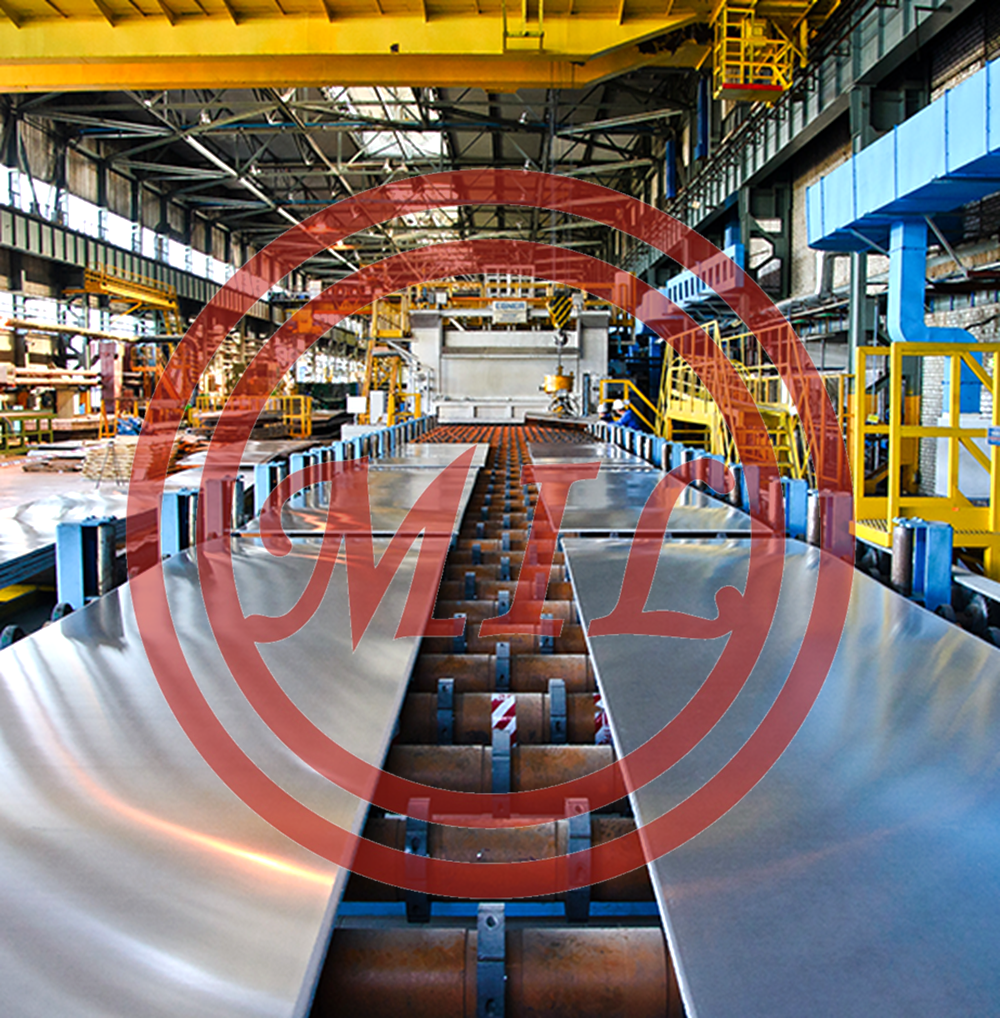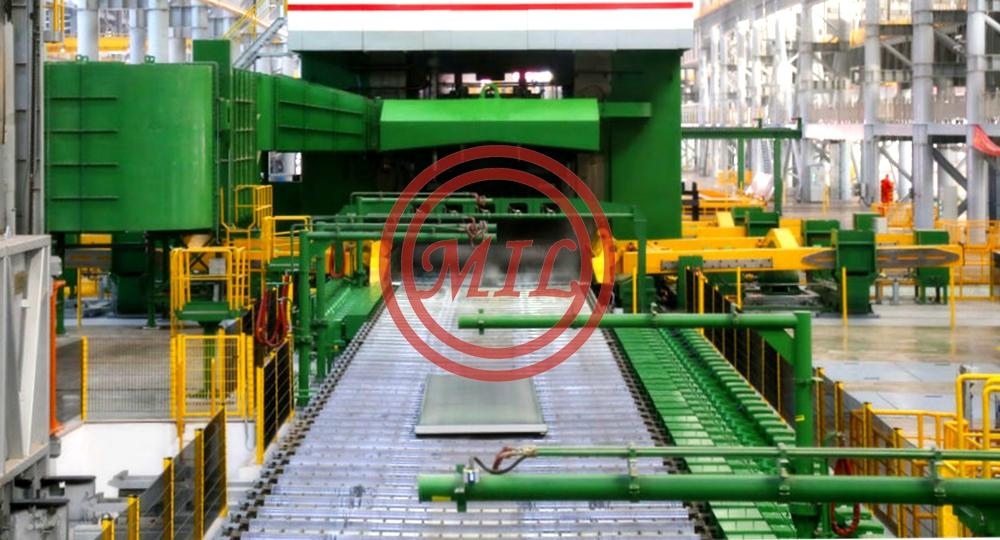 Aluminium Plate with Standard ASTM B209 for Mould 1050-1060-1100-2014-2024-3003-3004-3105-4017-5005-5052-5083-5754-5182-6061-6082-7075-7005-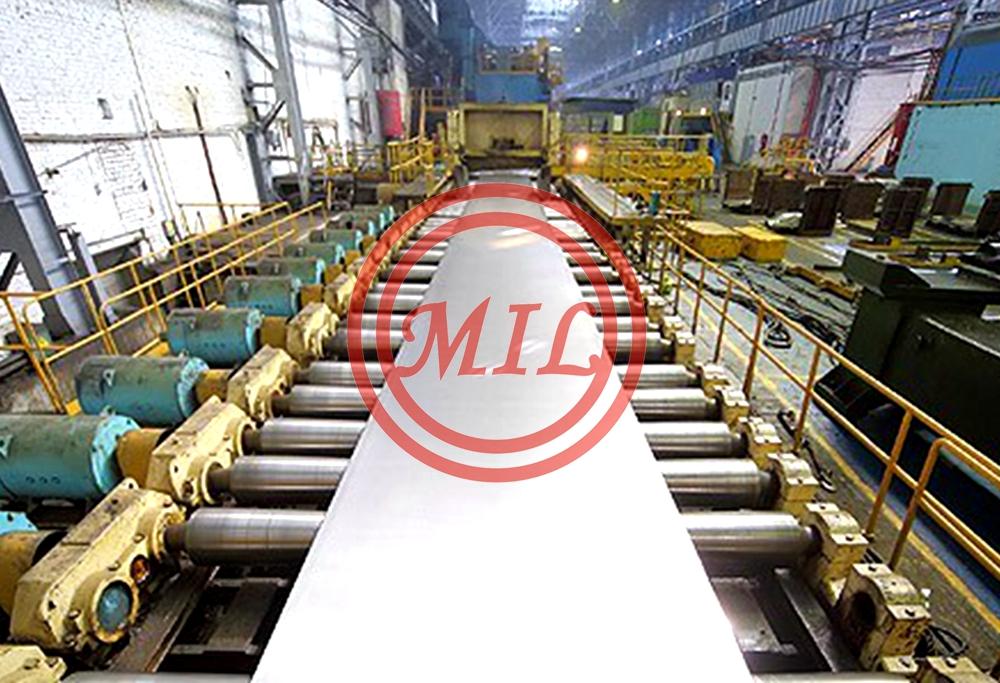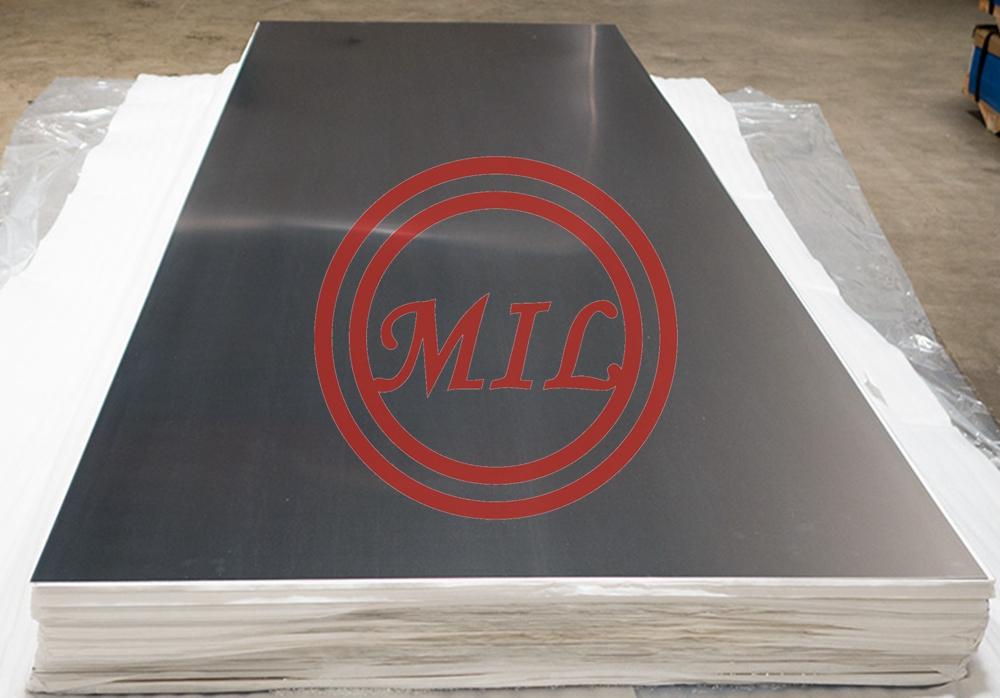 5086 aluminum sheet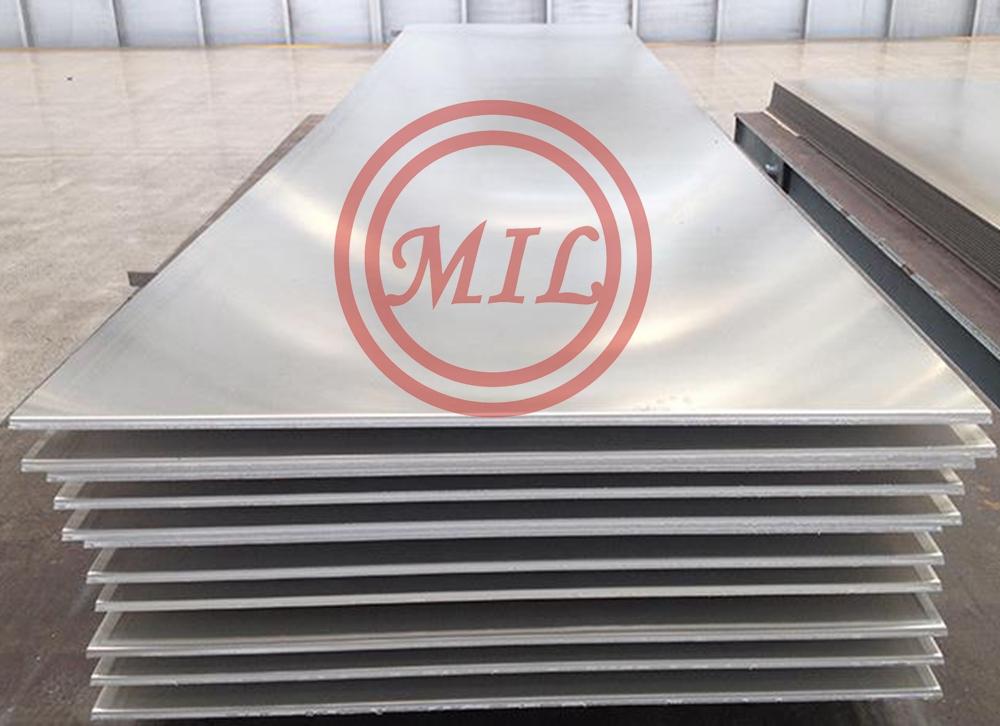 2024 T6 Aluminum Plate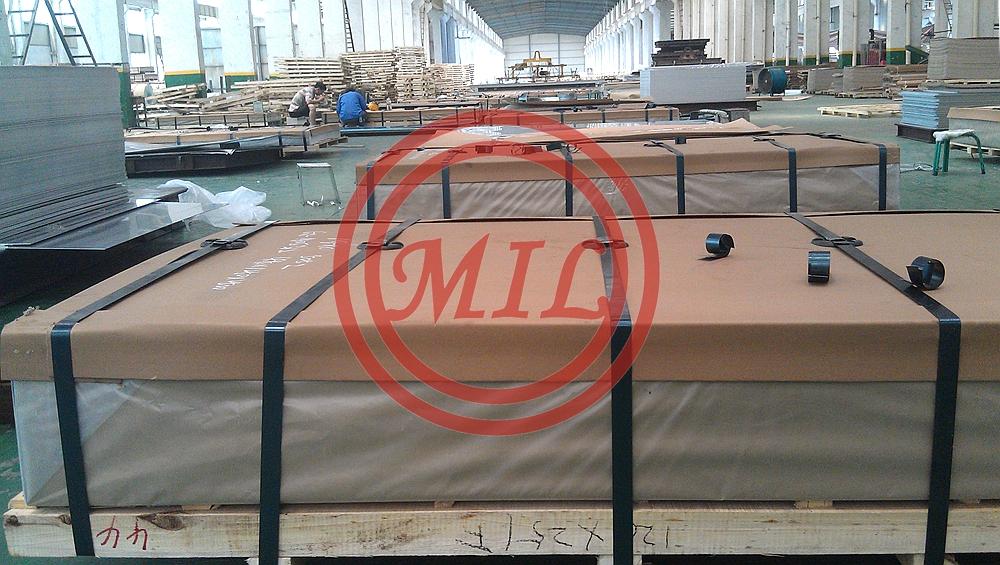 aluminium-alloy-sheet-plate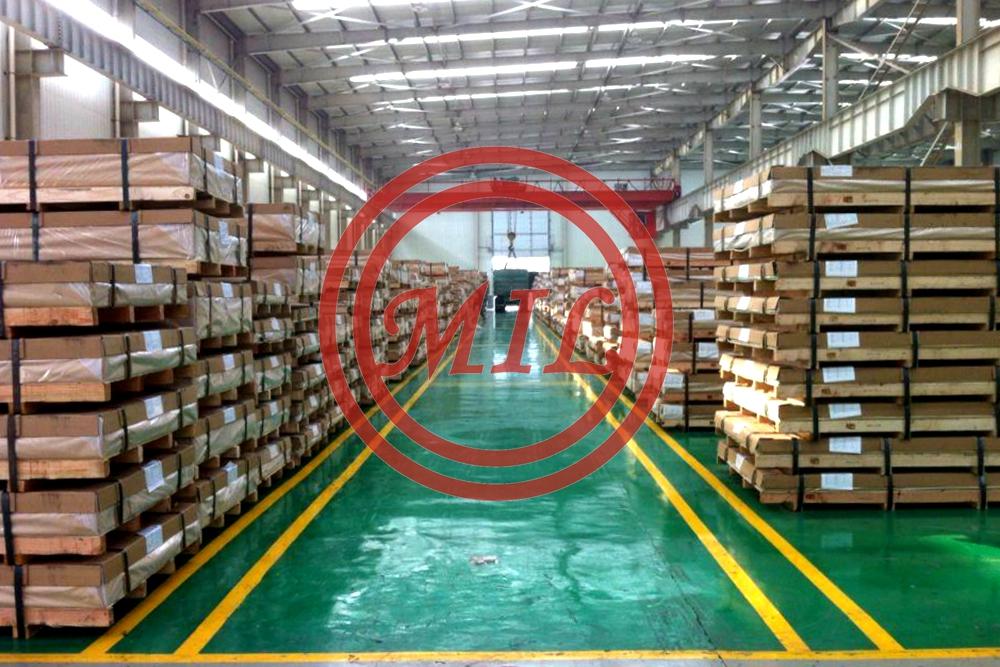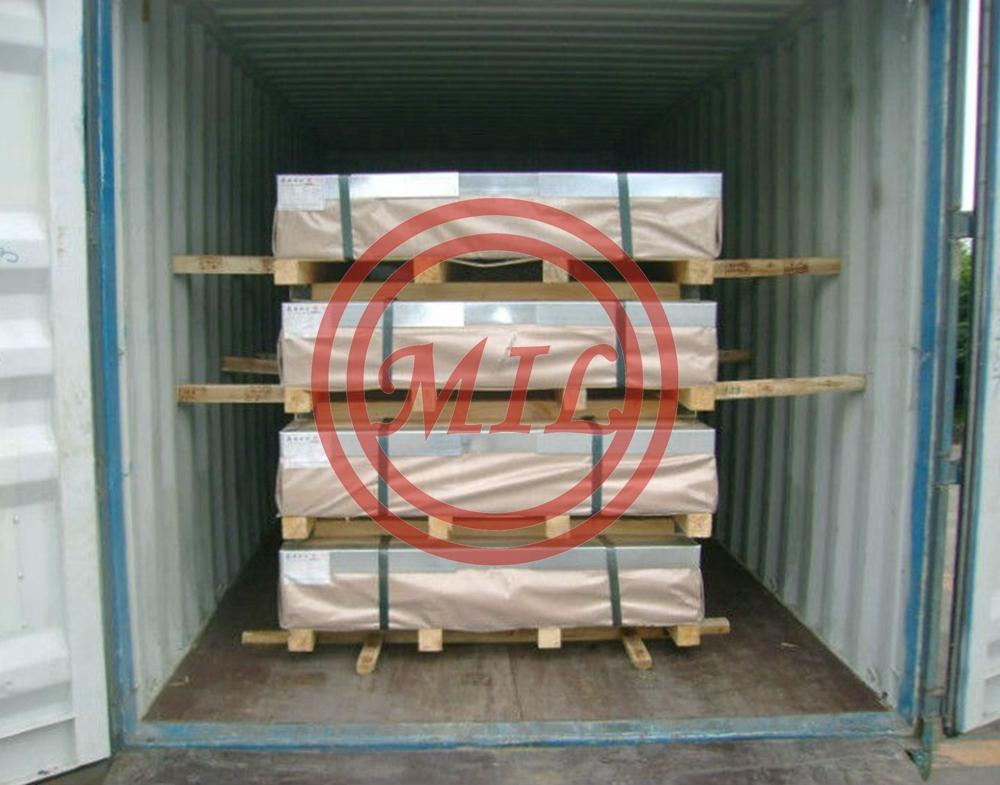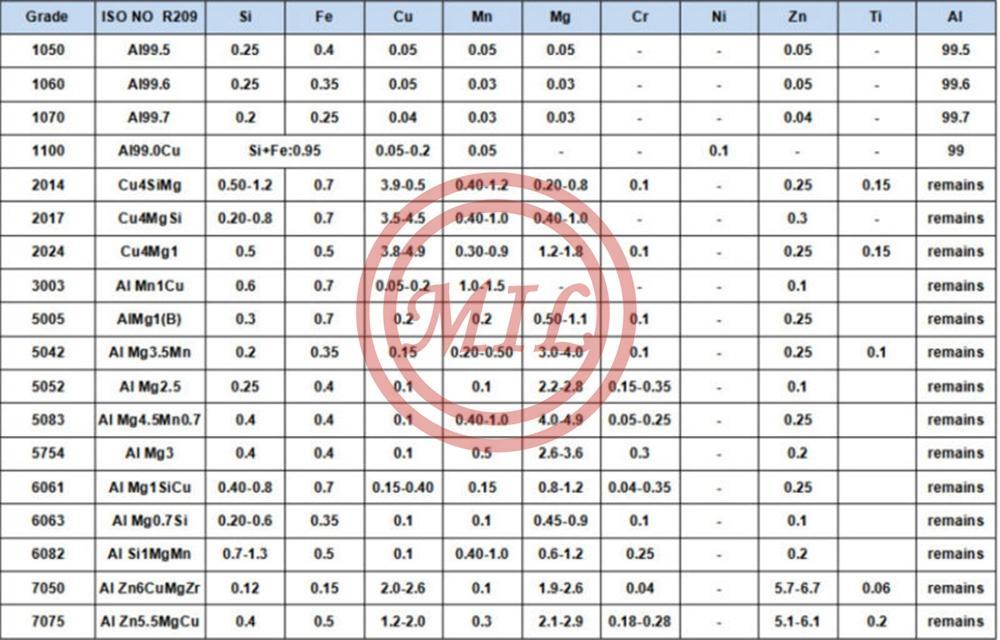 ASTM B209 Aluminium Sheet/Plate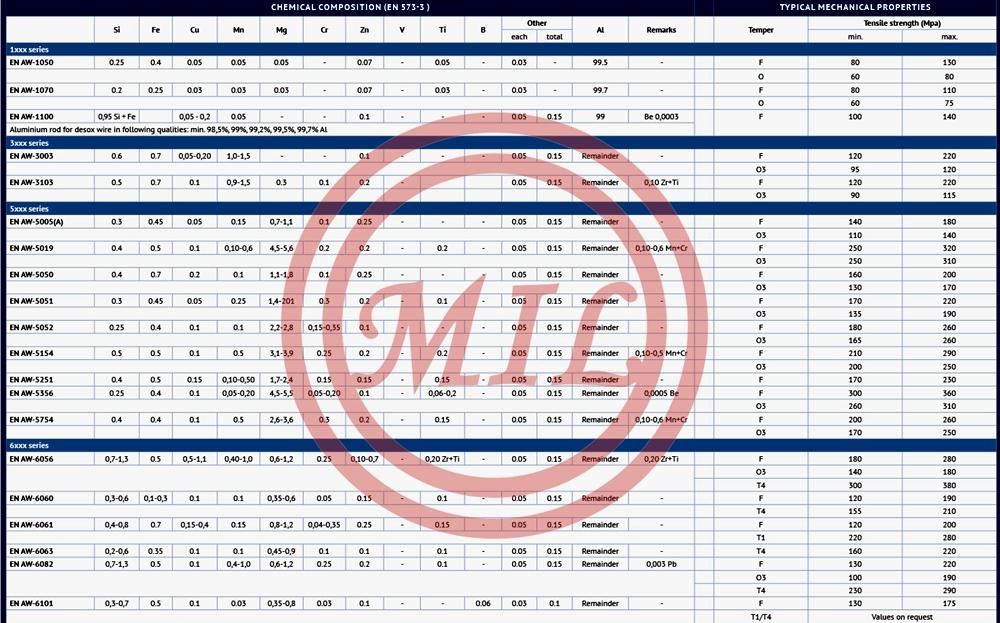 EN 573-3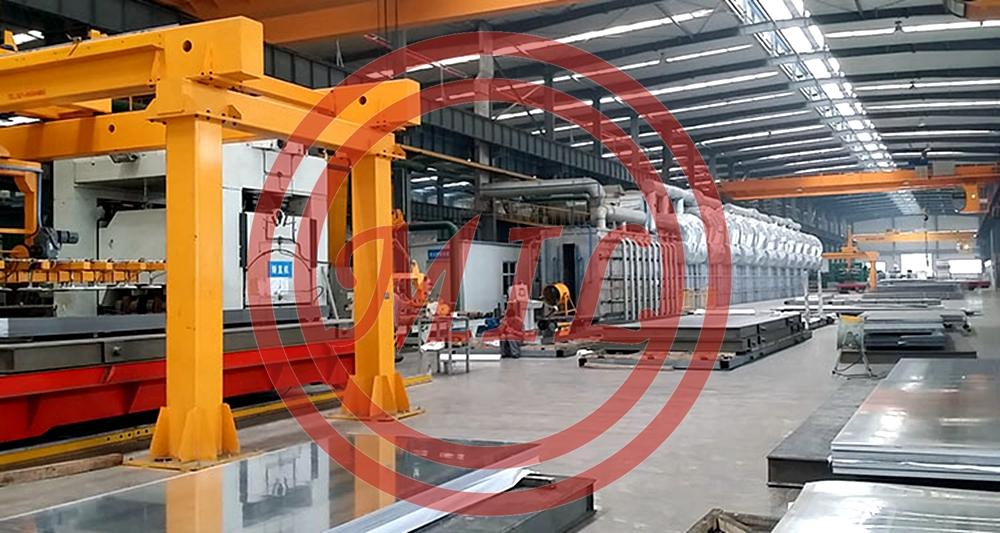 Related Products