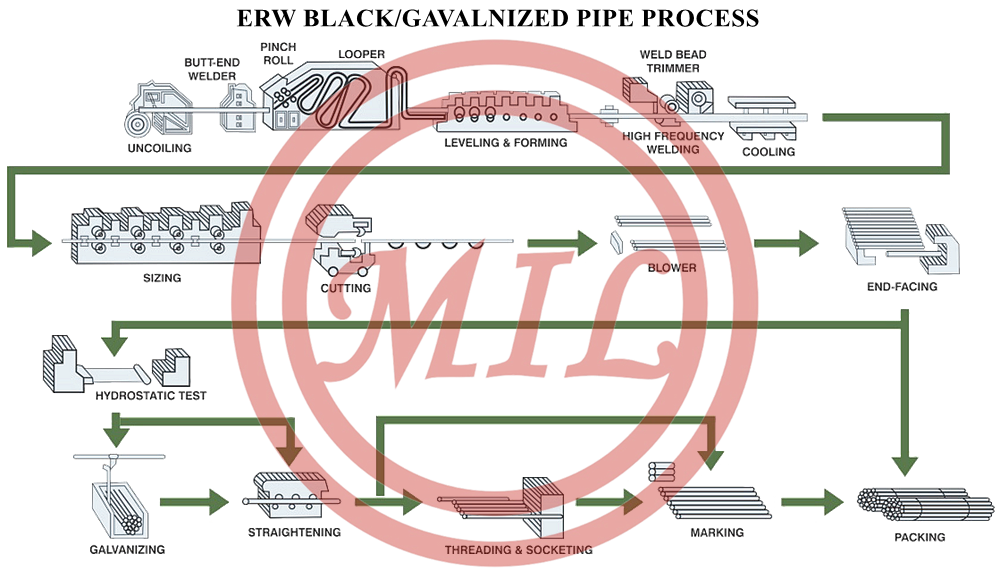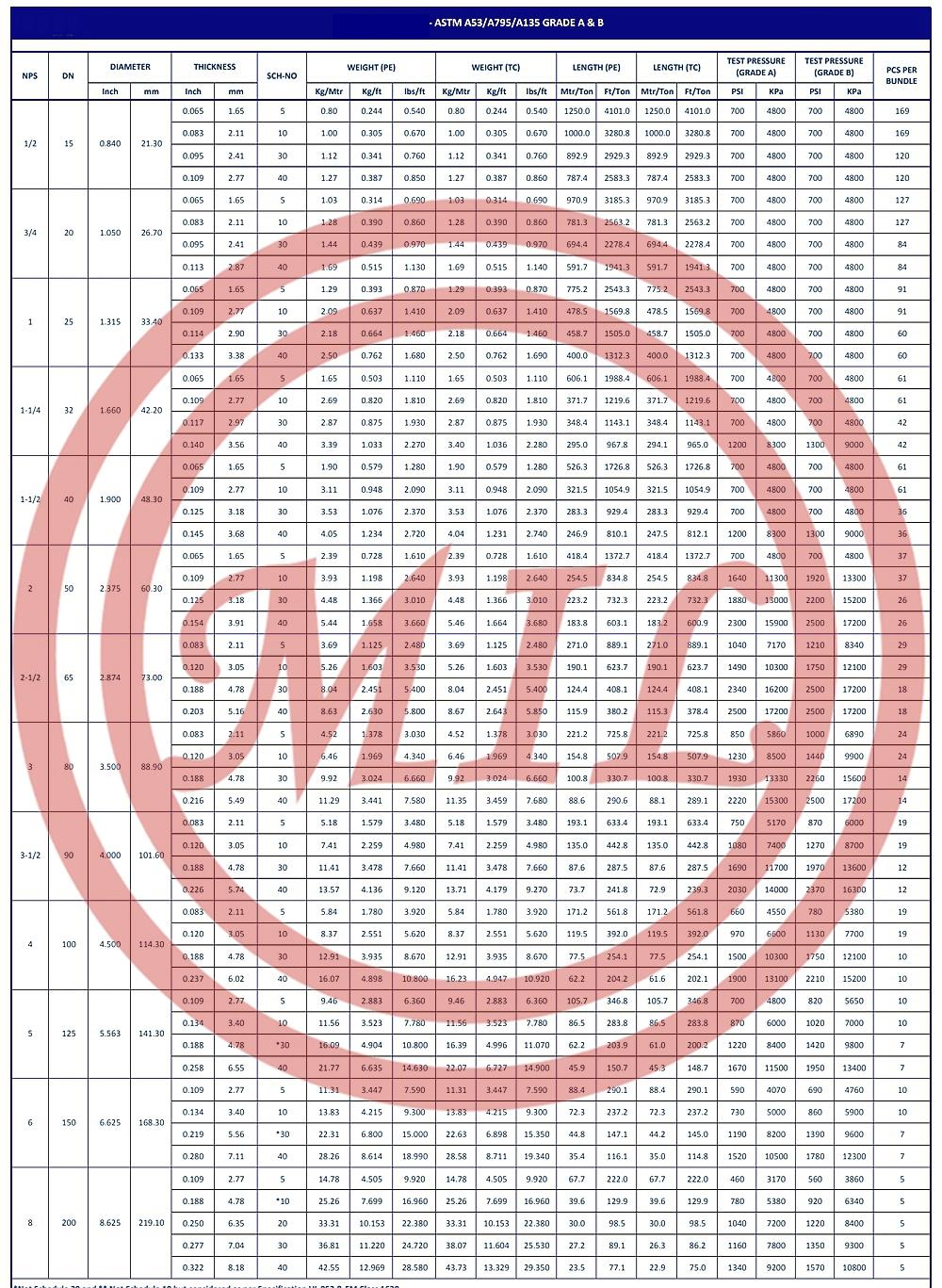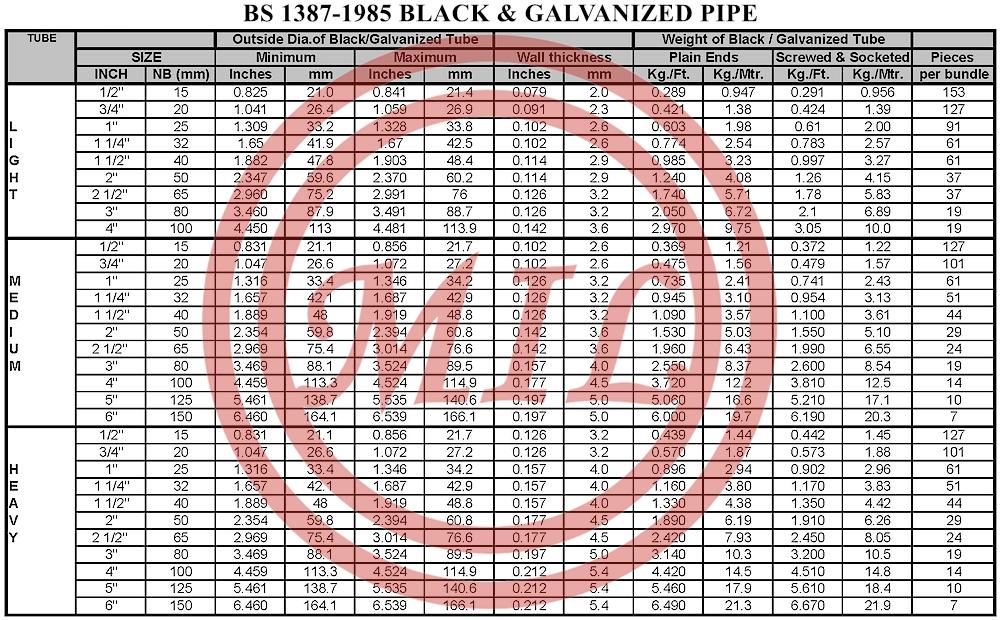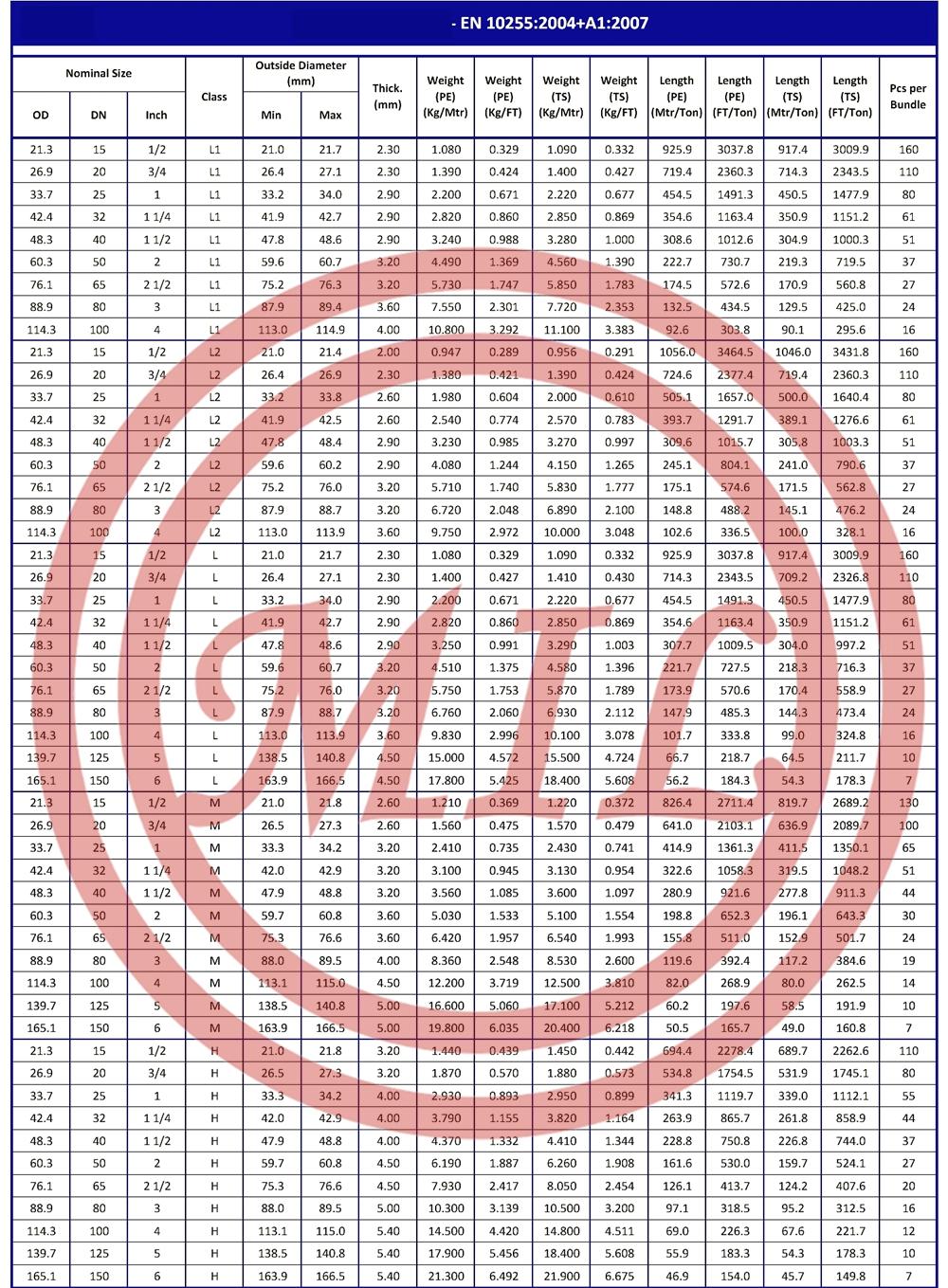 Reference Standards:
ASTM A53 pipe, steel,black and hot-dipped zinc-coated steel pipe
ASTM A135 Standard specification for electric-resistance-welded steel pipe
ASTM A500 Cold-formed welded carbon steel structural tubing in round and shapes
ASTM A702 Standard specification for steel fence posts and assemblies hot wrought
ASTM F1083 standard specification for pipe, steel, hot-dipped zinc-coated welded for fence structures
AS 1074 - Steel tubes and tubulars for ordinary service.
AS 1163 - Structural steel hollow sections (Grade C250, C250LO).
AS 1450 Steel Tubes for Mechanical purposes
AS 2556 Electric Resistance Welded Steel Air Heater Tubes
AS/NZS 1576.3 Scaffolding - Part 3:Prefabricated and Tube-and-Coupler Scaffolding
AS/NZS 1576.2-2009 Scaffolding - Couplers and accessories
AS/NZS 4680-2006 Hot-Dip Galvanized (Zinc) Coatings on Fabricated Ferrous Articles
AS 4750 Electrogalvanized (zinc) coatings on ferrous hollow and open sections.
AS/NZS 4792 - Hot-dipped galvanised coating on ferrous hollow sections. Applied by a continuous or a specialised process.
BS 1387 Steel tubes and tubulars suitable for screwing to BS21 pipe threads
BS 4568 specification for conduits for electrical installations
BS 3601 carbon steel pipes and tubes with specified room temperature properties for pressure purposes
BS 6363 Circular, Square and Rectangular Hollow Sections
DIN 1626 welded circular tubes of Non Alloy Steels with special Quality Requirements
DIN 2440 steel tubes medium weight suitable for screwing
EN 39 Loose steel tubes for tube and coupler scaffolds-technical delivery conditions
EN 1139-1.1 Metal Scaffolding-Part 1: Tubes-Section 1-Specification for Steel Tube
EN 1139-5 Metal scaffolding - Specification for materials, dimensions, design loads and safety requirements for service and working scaffolds made of prefabricated elements)
EN 10219 cold formed welded structural hollow sections of non-alloy and flne grain steels
EN 10217 welded steel tubes for pressure purposes-Technical delivery conditions
EN 1775-2007 Gas supply - gas pipework for buildings - maximum operating pressure less than or equal to 5 bar - functional recommendations,
GOST 3262-75 Steel ungalvanized and galvanized welded pipes – commercial, reinforced and light, plane and threaded, used for water and gas supply, heating systems and design detail(Size 8-100 mm)
IEC423 Conduits for electrical purposes
IS: 1239-2004 - Black & Galvanized Mild Steel Tubes for Ordinary use in Water, Gas, Air & Steam.
IS: 3589-2001 - Steel Pipes for Water and Sewage purpose.
IS: 4270-2001 - Steel Tubes Used for Water Wells.
IS: 1161-1998 - Black/Galvanized Steel Tubes for Structural Purpose.
IS: 3601-2006 - Carbon Steel Tubes for Mechanical & General Engg. Purpose.
IS: 4923-1997 - Hollow Sections for Structural Purpose.
IS: 11722-2008 - Thin Walled Flexible Quick Coupling Galvanized Steel Pipes & Tubes.
JIS G3444 carbon steel tubes for general structural purposes
JIS G3452 carbon steel pipes for ordinary piping
SABS/SANS 657 Part 1 - On General Tubing(Circular, Square and Rectangular Hollow Sections)
SANS 719 Electric Welded Low Carbon Steel Ppes for Aqueous Fluids (Large Bore)
SANS 657-3:2005 Steel Pipe for Rolls for Conveyor Belt Idlers
SANS 62-1:2003 on water pipe
SANS 61386 on conduit
ТU 14-3Р-26-99 Electric-high-frequency-welded longitudinal seam steel pipe 42 – 159 mm in outside diameter intended for conveying gas and oil. -К42, К50, К52, К56
ТU 14-3Р-33 Electric-high-frequency-welded longitudinal seam steel non-full body and full-body heat-treated higher quality pipe 42 – 168 mm in outside diameter in standard and cold-resistant models intended for conveying gas and oil-К42, К50, К52, К56
Material
Machined Fittings: These are manufactured to dimensions in BS EN 10241:2000 and generally made from "Free Cutting Steel".

Finish Surface Condition
Black Steel: These fittings are generally degreased and protected with a coating of light oil.
Zinc Protective Coating: Fittings may be supplied zinc plated using the Electrolytic Zinc Coating process on finished Black Fittings.
Hot Dip Zinc Galvanising: Galvanising of fittings shall be performed before the thread cutting operation, by means of the hot dip method.
EN ISO 1461 Hot dip galvanized coatings on fabricated iron and steel articles -
Specifications and test methods;
· EN 10240 Internal and/or external protective coatings for steel tubes - Specification
for hot dip galvanized coatings applied in automatic plants;
· EN 1179 Zinc and zinc alloys - Primary zinc.
Threads for the screwed ends of fittings comply to the appropriate requirements of AS 1722 Part 1: Sealing pipe threads and also ISO 7-1.
Female Ends: Normally supplied with parallel thread.
Male Ends: Normally supplied with taper threads.