EN 10142,EN 10147JIS G3302,ASTM A653,ASTM A525 Galvanized Steel Coils/Sheets
| | |
| --- | --- |
| Model No.︰ | - |
| Brand Name︰ | - |
| Country of Origin︰ | - |
| Unit Price︰ | US $ 695 / MT |
| Minimum Order︰ | 20 MT |
Galvanized Coils/Sheets
Metals International's continuous hot-dip galvanizing coils or sheets has been constructed with world advanced technology.Typical steel grade produced are SGCC and SGCD. At present, we can provide it in accordance with the international standards such as JIS, DIN and ISO (SZ stands for Zn-Al alloy steel, containing 5% Al in coated layer, equal to GF grade) and DIN EN standards to make products in type of CQ-SEDDQ, HSS-CQ-DDQ, BH, DP. Surface treatment includes passivation, finger print resistance and oiling.
Process flow of the line: 1.Full hard cold rolled coil - cleaning - annealing in a continuous horizontal furnace - dip galvanizing in the molten zinc pot (GI or SZ) - air knife - skin pass - stretcher leveling - chromic acid passivation/black resistance - oiling - coiling.
or 2.Full hard cold rolled coil - cleaning with electrolytic process - annealing in a vertical furnace - zinc pot (GI or GA pot) - alloying furnace - cooling tower - intermediate looper - skin pass - stretcher leveling - chromic acid passivation/finger print resistance - oiling - coiling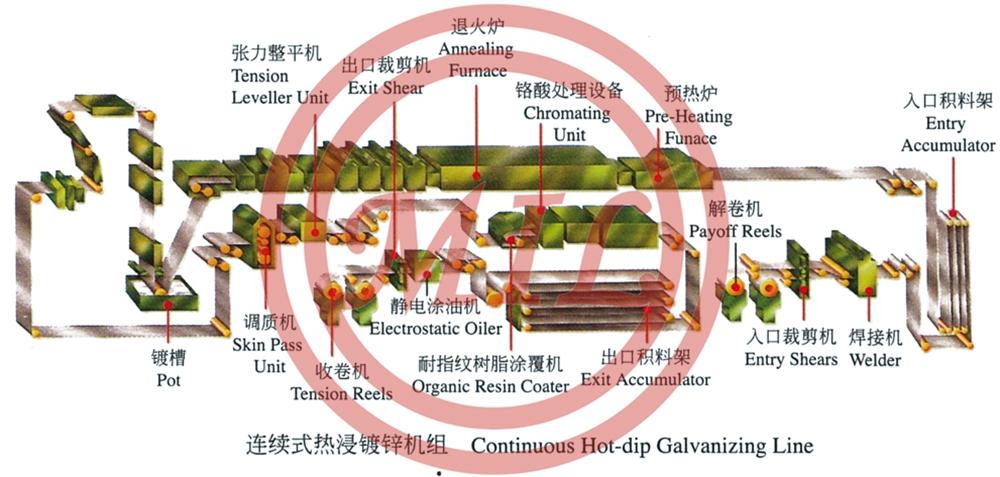 Product Image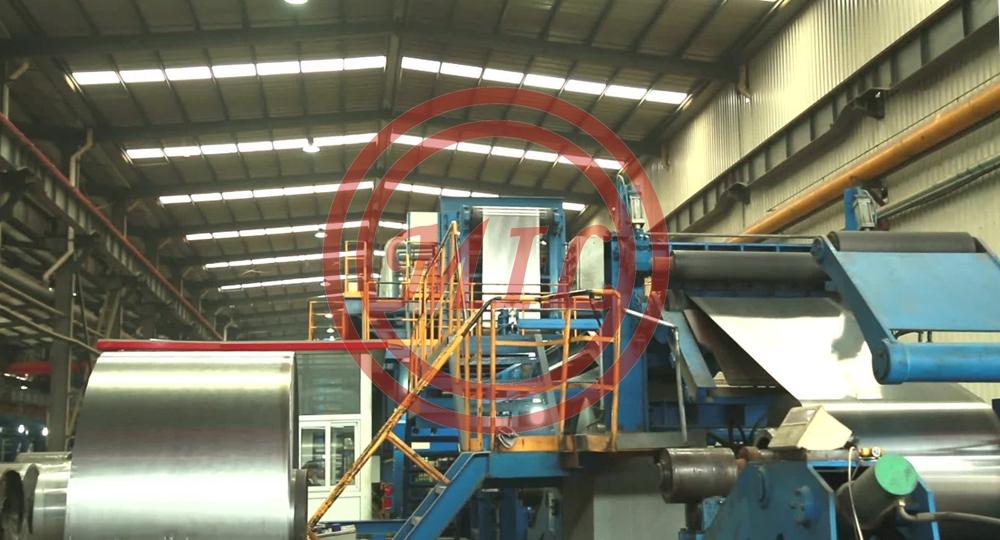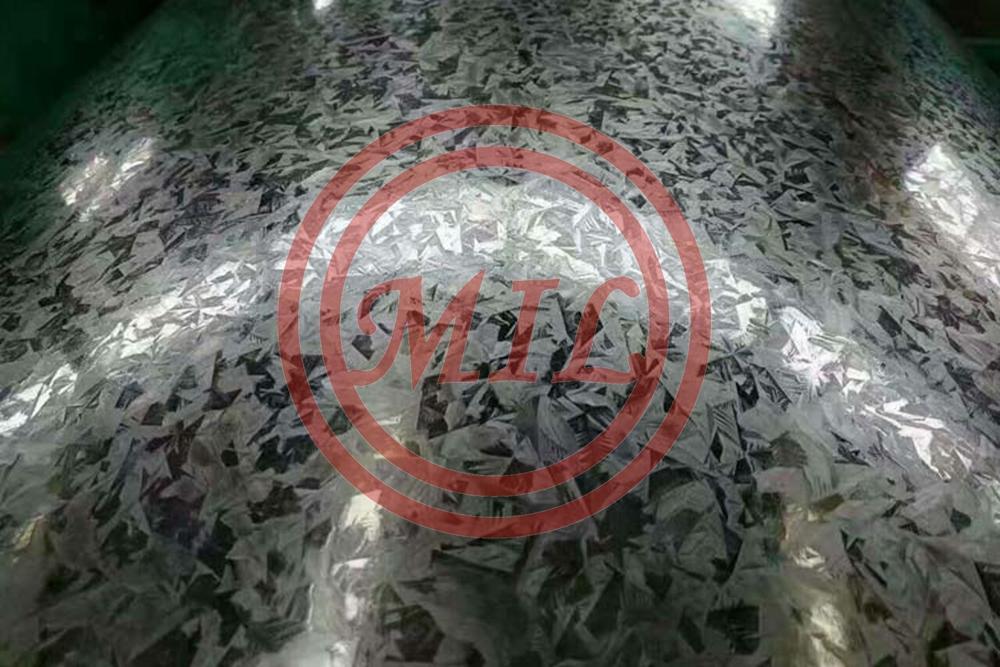 regular_spangles_hot_dip_galvanized_steel_0_12_3_0_mm_for_construction_and_machine

zero_spangle_hot_dipped_galvanized_steel_sheet_anti_finger_treatment_acrylic_coating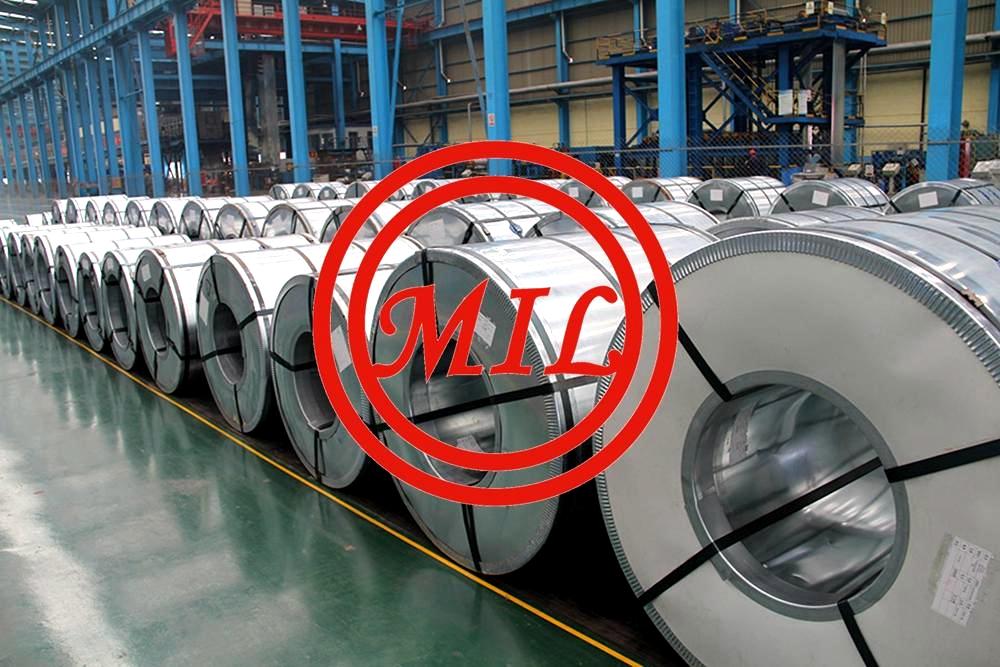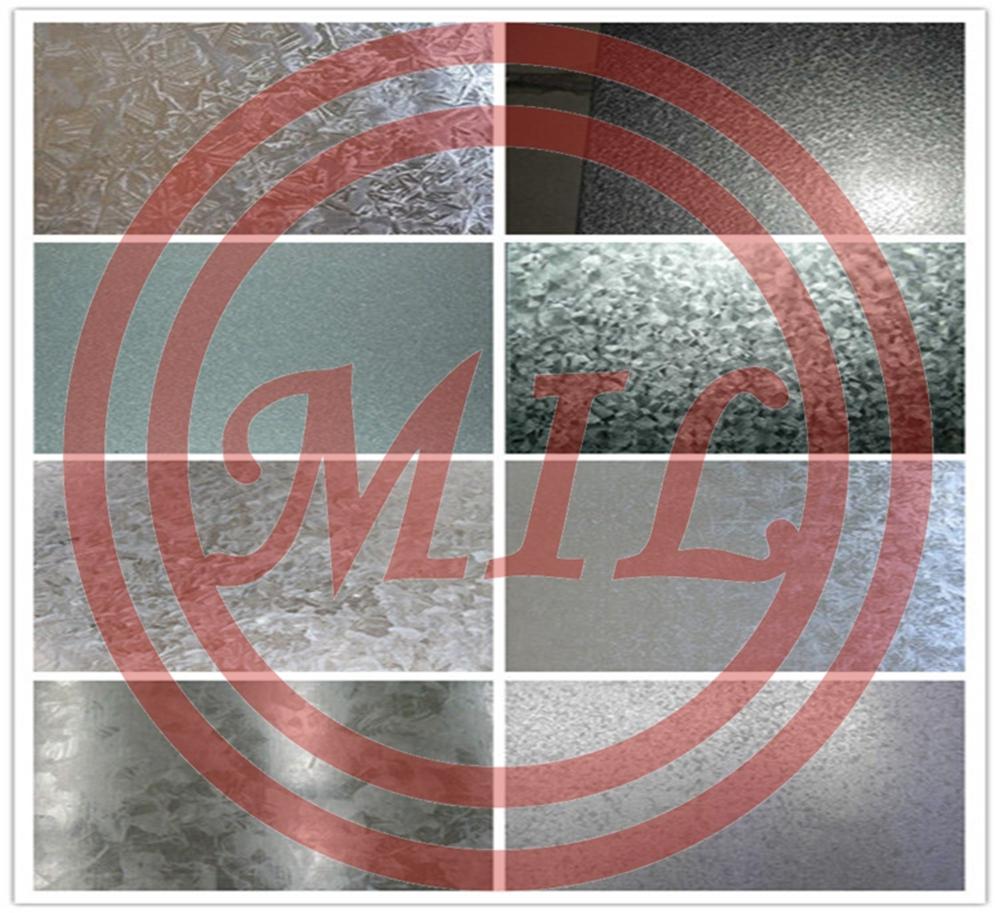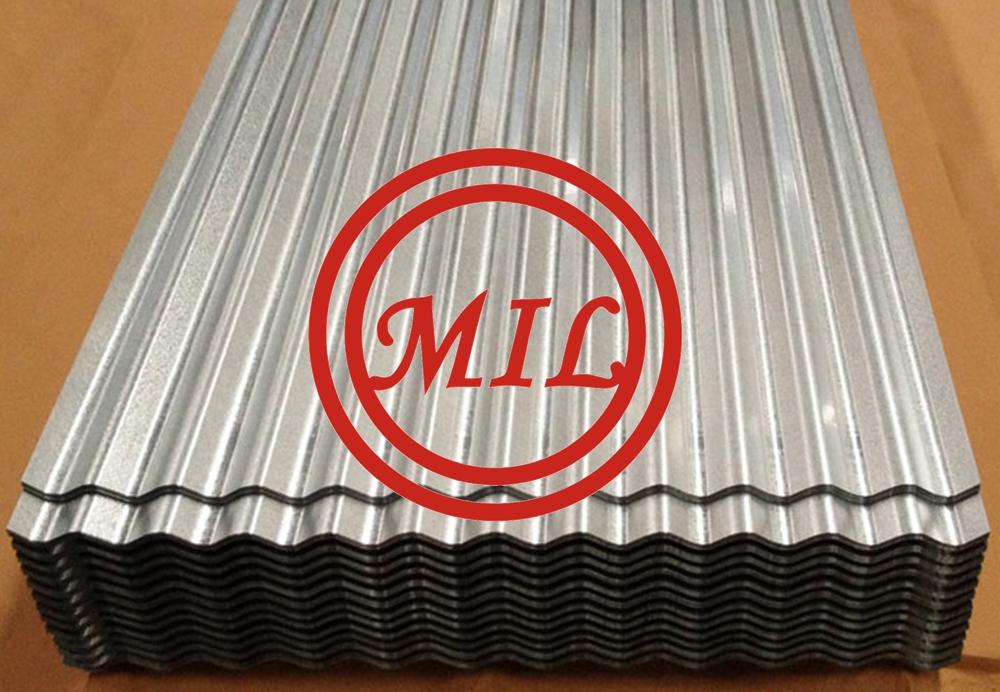 Galvanized-Corrugated-Steel-Sheet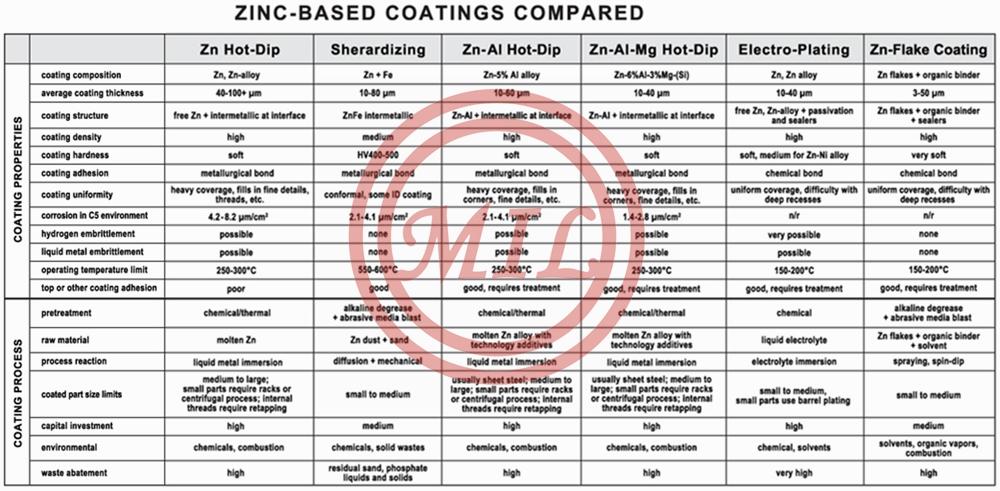 ZInc-coating-comparisons-C_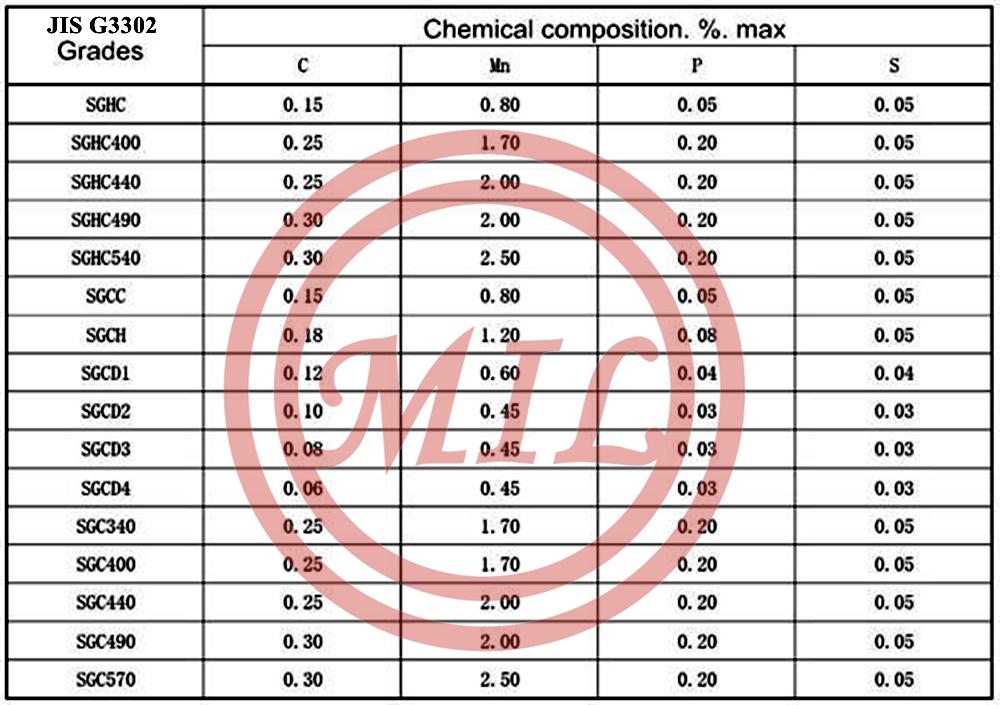 JIS G3302 Zinc Coated Hot Dip Galvanized Steel Sheet
Related Products