ASTM A478/ASTM A492/ASTM A493ASTM A555/ASTM A581 STAINLESS WIRE/ELECTRODE
| | |
| --- | --- |
| Model No.︰ | - |
| Brand Name︰ | - |
| Country of Origin︰ | - |
| Unit Price︰ | US $ 8 / KG |
| Minimum Order︰ | 100 KG |
Stainless Steel Wire Series

EPQ Wire

Cold Heading Wire

Spring Wire

Weaving, Braiding Wire

Redrawing, Annealing Wire

Welding Wire

Shaped Wire
WIRE ROD

Size

Tolerance ( mm )

Weight/Coil

5.5 ~ 7.0 mm

+/- 0.20

500 ~ 1000 kg

7.0 ~ 9.0 mm

+/- 0.25

500 ~ 1000 kg

9.5 ~ 11.0 mm

+/- 0.25

500 ~ 1000 kg

11.5 ~ 13.0 mm

+/- 0.25

500 ~ 1000 kg

13.5 ~ 15.0 mm

+/- 0.30

500 ~ 1000 kg

15.5 ~ 17.0 mm

+/- 0.30

500 ~ 1000 kg

WIRE

Size

Tolerance ( mm )

Weight/Coil

0.10 ~ 0.18 mm

+/- 0.005

50 ~ 500 kg

0.18 ~ 0.32 mm

+/- 0.008

50 ~ 500 kg

0.32 ~ 0.70 mm

+/- 0.010

50 ~ 500 kg

0.70 ~ 1.00 mm

+/- 0.015

50 ~ 500 kg

1.00 ~ 1.60 mm

+/- 0.02

50 ~ 500 kg

1.60 ~ 2.80 mm

+/- 0.03

50 ~ 500 kg

2.80 ~ 5.00 mm

+/- 0.04

50 ~ 500 kg

5.00 ~ 9.00 mm

+/- 0.05

50 ~ 500 kg

9.00 ~ 12.00 mm

+/- 0.06

50 ~ 500 kg

12.00 ~ 14.00 mm

+/- 0.07

50 ~ 500 kg


Material:
SUS 304, 304L, 316, 316L, 309S, 310S, 303, 303Cu, 321, 430, 410, XM15JI & etc.
Characteristics:
A. Excellent straightness
B. Uniform and beautiful surface condition
C. Excellent coil-forming ability
D. High elasticity and high fatigue resistance
E. Strong corrosion resistance against exposure to the toughest atmosphere
F. Strong acid resistance & alkali resistance
Wire Applications:
Braiding Weaving, Spring Wires, Conveyor Belt
Filters, Nail wire Screws, Cold Heading, Wall Tie
Tying Wires, Re-inforcement Bars, Filler Wire
Welding Electrodes, Rope Wires, Knitting
Kitchen wares, Ornaments, Scrubber, Mesh
Hoses, Fencing
Export Packing:
1. Plastic Spool & Cartons & Pallets;
2. Plastic Spool & Fiber Board & Compressed Ply-wooden Cases & Pallets
3. Coil & Plastic Film & Cartons;
4. Fiber Drum & Wooden Cases;
5. Steel Spool & Cartons;
6. Carrier & Plastic Film & Pallets;
7. Other packings are also allowed due to our final confirmation.
Austenitic Stainless Steel Wire for Welding
Size:Φ5.5~Φ18mm
Delivery State:Hot Rolling Pickling or
Solid Solution Pickling
Grade
H09Cr21Ni9Mn4Mo(ER307)
H10Cr19Ni9Mn7Ti(ER307Ti)
H08Cr21Ni10(SUSY308)
H08Cr21Ni10Si(ER308)
H08Cr21Ni10Si1 (ER308Si)
H03Cr21Ni10(SUSY308L)
H03Cr21Ni10Si(ER308L)
H03Cr21Ni10Si1(ER308LSi)
H08Cr20Ni11Mo2(ER308Mo)
H04Cr20Ni11Mo2(ER308LMo)
H12Cr24Ni13(SUSY309)
H12Cr24Ni13Si(ER309)
H12Cr24Ni13Si1(ER309Si)
H03Cr24Ni13(SUSY309L)
H03Cr24Ni13Si(ER309L)
H03Cr24Ni13Si1(ER309LSi)
H12Cr24Ni13Mo2 (ER309Mo)
H03Cr24Ni13Mo2(ER309LMo)
H12Cr26Ni21(SUSY310)
H12Cr26Ni21Si(ER310)
H08Cr26Ni21 (SUSY310S)
H08Cr19Ni12Mo2(SUSY316)
H08Cr19Ni12Mo2Si(ER316)
H08Cr19Ni12Mo2Si1(ER316Si)
H06Cr19Ni12Mo2(ER316H)
H03Cr19Ni12Mo2(SUSY316L)
H03Cr19Ni12Mo2Si(ER316L)
H03Cr19Ni12Mo2Si1(ER316LSi)
H08Cr19Ni14Mo3(ER317)
H03Cr19Ni14Mo3(ER317L)
H08Cr19Ni12Mo2Nb(ER318)
H08Cr19Ni10Ti(ER321)
H08Cr20Ni10Nb(ER347)
H08Cr20Ni10SiNb(ER347Si)
H02Cr20Ni25Mo4Cu(ER385)
H03Cr22Ni8Mo3N(ER2209)
H04Cr25Ni5Mo3Cu2N(ER2553)
H03Cr25Ni9Mo3CuN(ER2594)
Stainless Steel Wire for Cold Stamping
Grade
06Cr17Mn8Ni5Cu2(201Cu)
04Cr16Mn8Ni2Cu3N(204Cu)
06Cr19Ni9(304)
022Cr19Ni9(304L)
04Cr19Ni9Cu(304D)
04Cr19Ni9Cu1(304HC1)
04Cr19Ni9Cu2(304HC)
04Cr19Ni9Cu3(304HC3)
04Cr17Ni7Mn4Cu3(304ES)
022C18Ni9Cu3(302HQ)
03Cr18Ni12(305)
06Cr17Ni12Mo2(316)
022Cr17Ni12Mo2(316L)
022Cr17Ni13Mo2Cu2(316LCu)
04Cr12Nb(409Nb)
04Cr17(430)
Stainless Steel Wire for Steel Wire
Grade
12Cr17Mn6Ni5N(201)
04Cr17Mn8Ni5Cu2(201Cu)
12Cr18Mn9Ni5N(202)
10Cr18Mn9Ni5N(130M,202M)
Y06Cr17Mn6Ni6Cu2(XM-1)
12Cr16Mn8Ni3Cu3N(204Cu)
12Cr18Ni9(302)
Y12Cr18Ni9(303)
Y12Cr18Ni9Cu3(303Cu)
06Cr19Ni10(304)
022Cr19Ni10(304L)
04Cr19MnNi10(304M)
04Cr18Mn2Ni8(304M2)
04Cr19Mn2Ni9(304M3)
08Cr19Ni9(304H)
06Cr19Ni9N(304N)
022Cr18Ni10N(304LN)
10Cr18Ni12(305)
16Cr23Ni13(309)
06Cr23Ni13(309S)
06Cr25Ni20(310S)
20Cr25Ni20Si2(314)
06Cr17Ni12Mo2(316)
022Cr17Ni12Mo2(316L)
022Cr17Ni12Mo2N(316LN)
06Cr19Ni13Mo3(317)
022Cr19Ni13Mo3(317L)
06Cr17Ni12Mo2Ti(316Ti)
06Cr18Ni11Ti(321)
015Cr21Ni26Mo5Cu2(904L)
10Cr17(430)
04Cr11Nb(409Nb)
07Cr17Ni7Al(631)
03Cr21Ni1MoCuN(S32101)
022Cr23Ni4MoCuN(S32304)
Specifications︰
Bar
ASTM A 276 Specification for Stainless Steel Bars and Shapes
A 479/A 479M Specification for Stainless Steel Bars and Shapes for Use in Boilers and Other Pressure Vessels
A 484/A484M Specificatiohn for General Requirements for Stainless Steel Bars, Billets, and Forgings
A 582/A 582M Specification for Free-Maching Stainless Steel Bars
A 666 Specification for Annealed or Cold-Worked Austenitic Stainless Steel Sheet, Strip, Plate, and Flat Bar

JIS G 4303 Stainless Steel Bars
JIS G 4317 Hot Rolled Stainless steel Equal Leg Angles
JIS G 4318 Cold Finished Stainless Steel Bars
JIS G 4320 Cold Formed Stainles Steel Equal Leg Angles

Wire Rod
ASTM A 493 Specification for Stainless Steel Wire and Wire Rods for Cold Heading and Cold Forging
A 555/A 555M Specification for General Requirements for Stainles Steel Wire and Wire Rods
A 581/A 581M Specification for Free-Machining Stainles Steel Wire and Wire Rods
JIS G 4308 Stainless Steel Wire Rods
G 4316 Stainless Steel Wire Rods for Welding
Product Image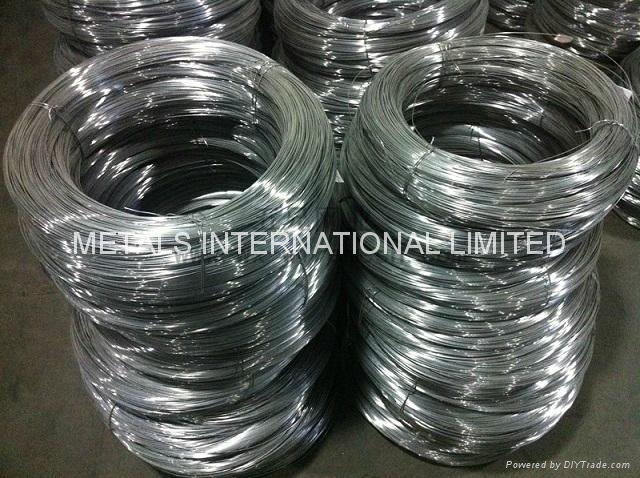 304, 304L, 305, 316, 316L, 321, 410, 416, 420, 430… 1.4301, 1.4306, 1.4845, 1.4401, 1.4371, 1.4597, 1.4541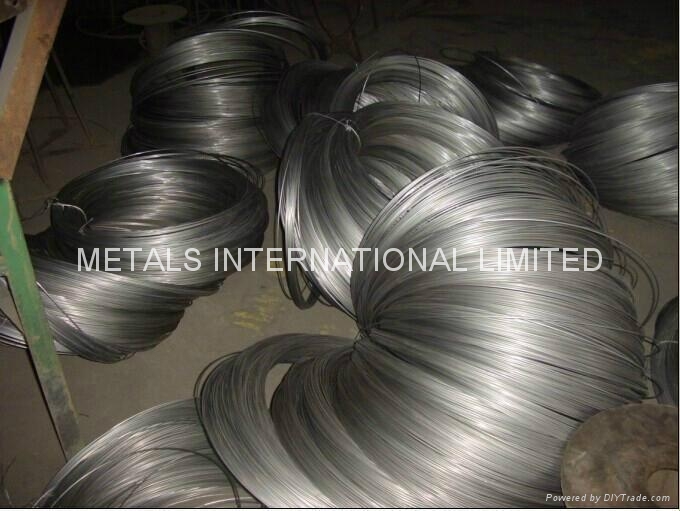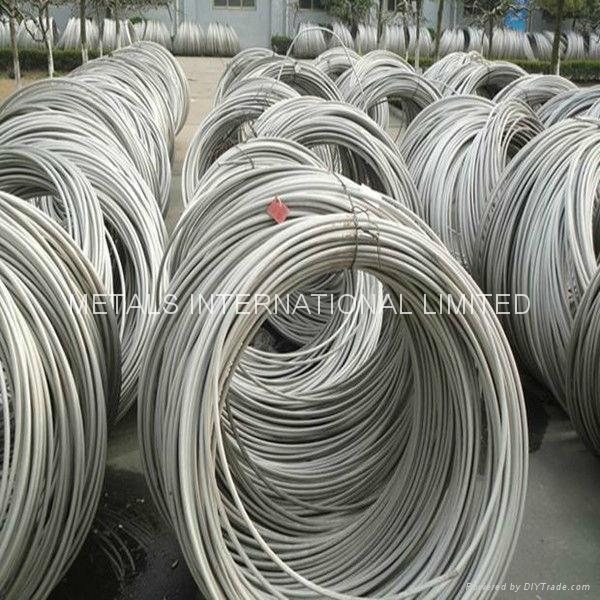 202 stainless steel tiny wire

ASTM 309S Stainless steel bright wire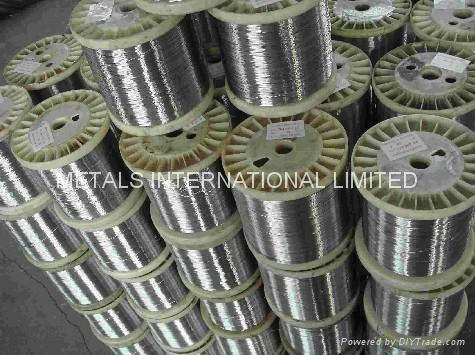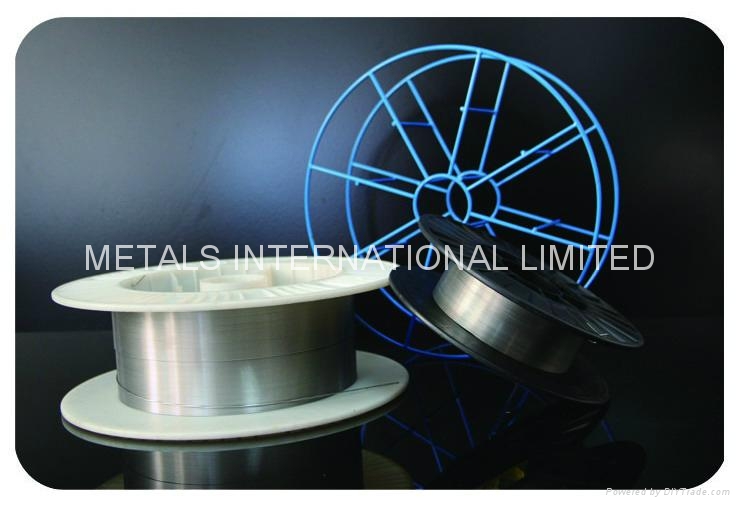 MIG WIRE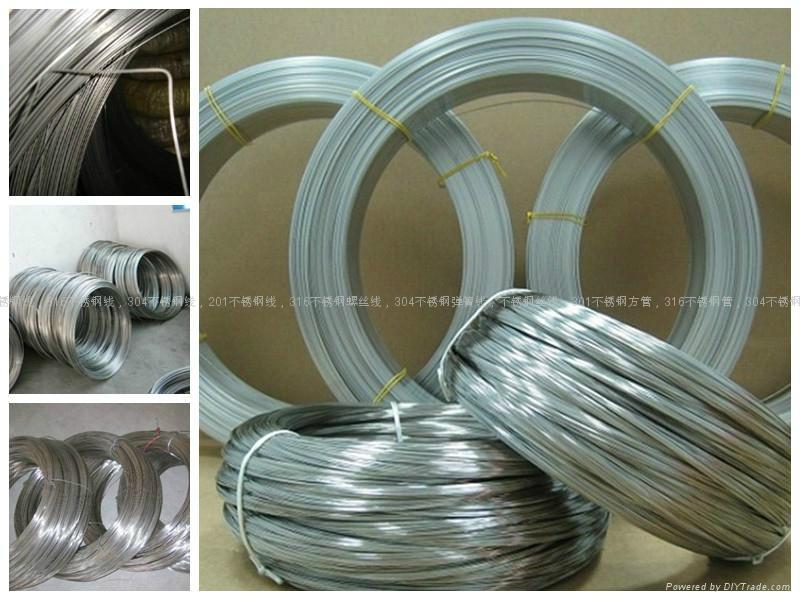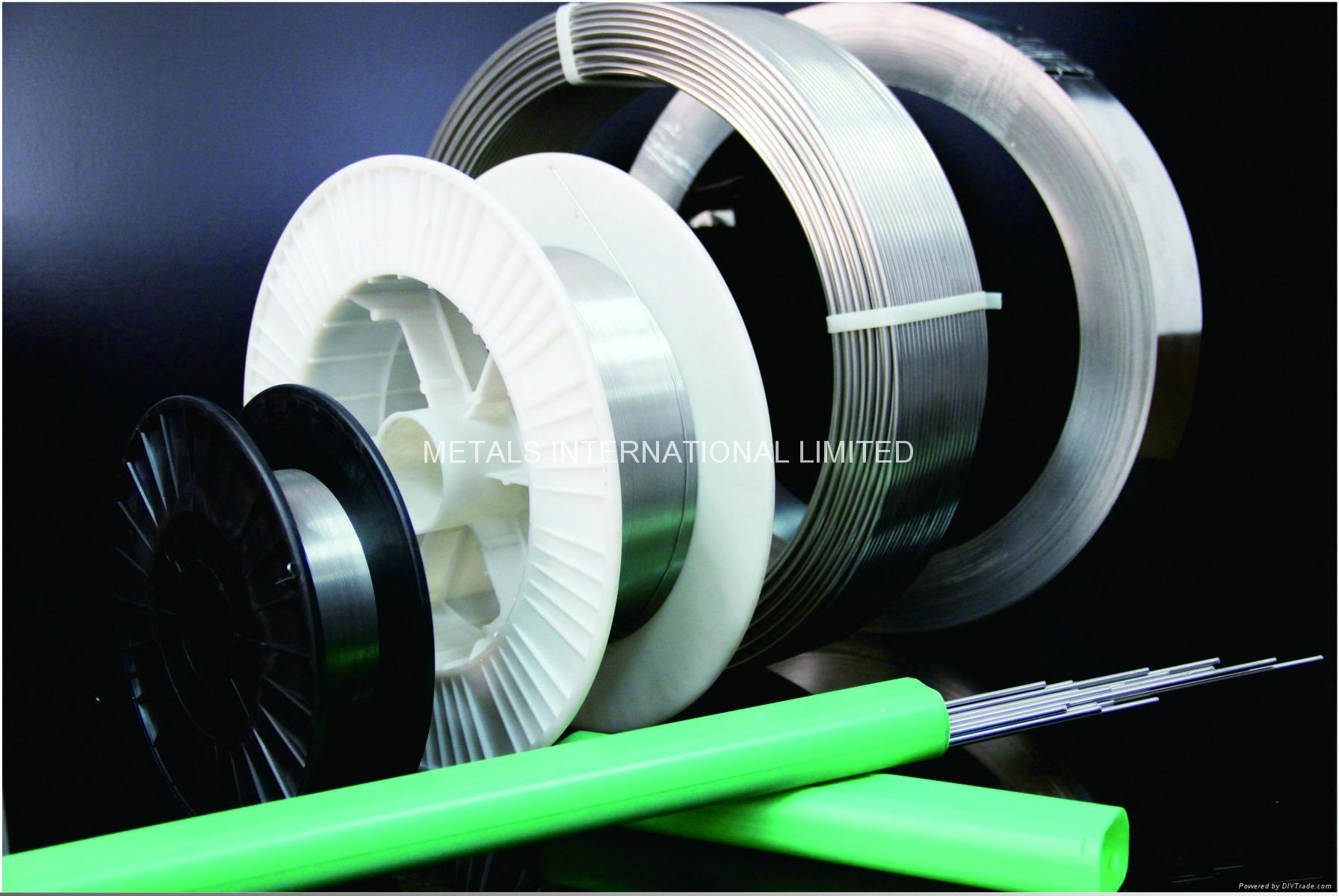 Welding wire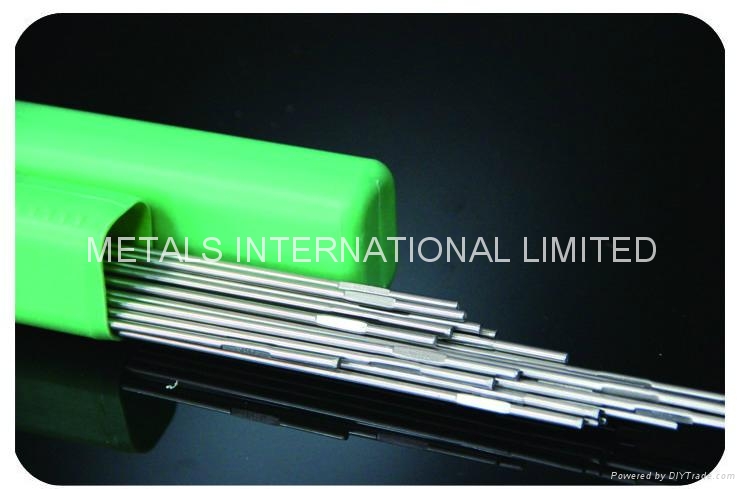 TIG WIRE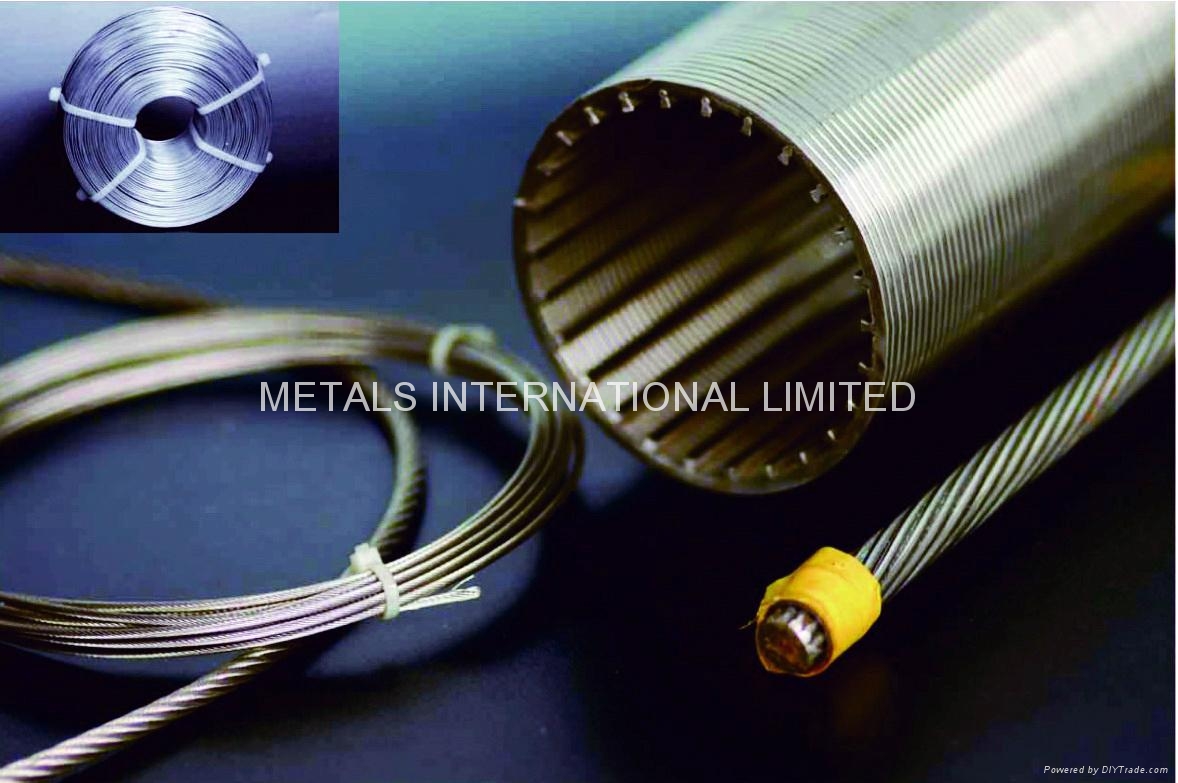 Soft annealed wire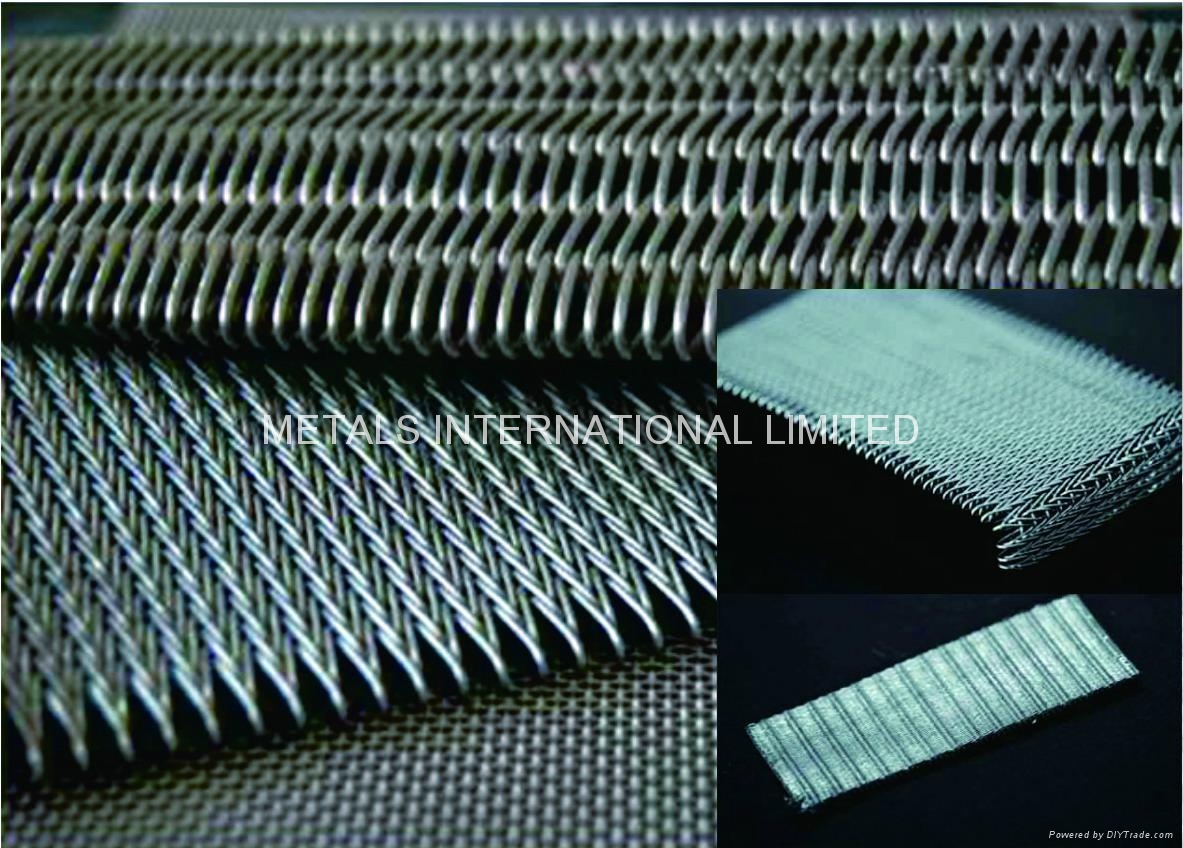 Weaving Wire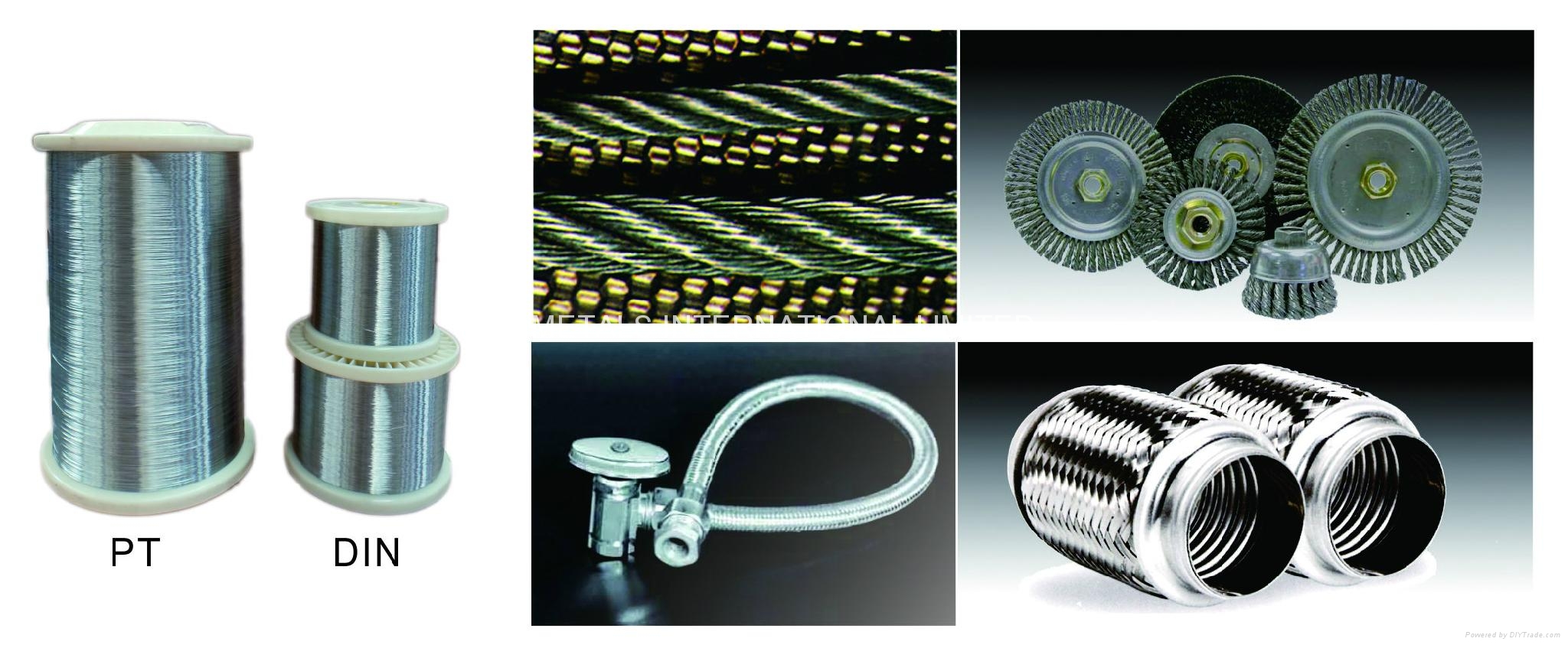 fine wire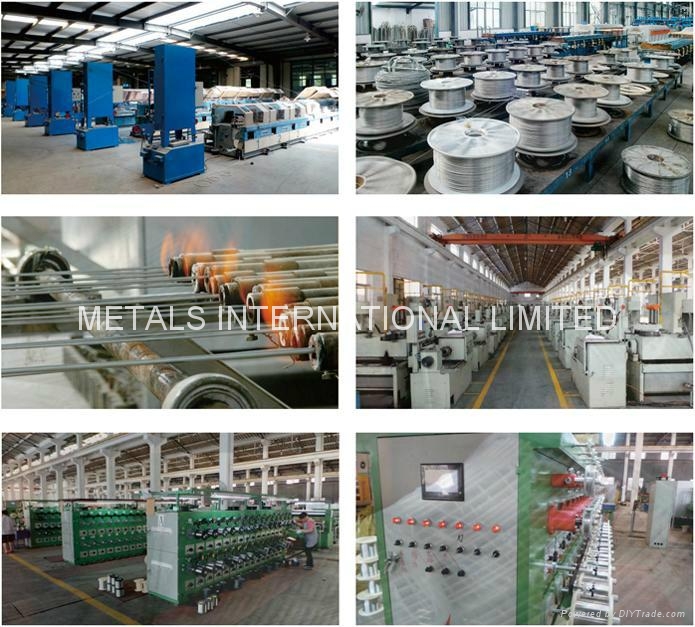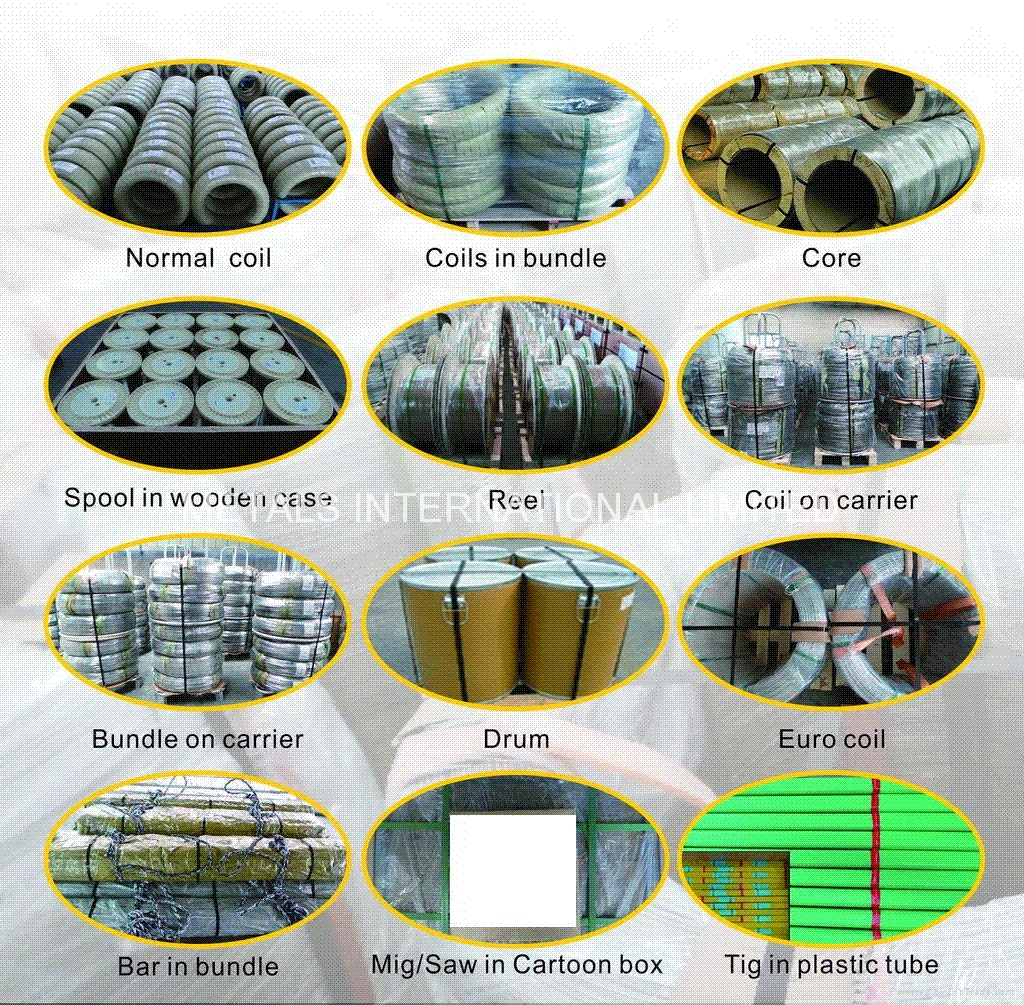 Related Products