Glass Reinforced Polyester/Epoxy Pipes (GRP/GRE)
GRP Pipes or Glass Reinforced Plastics pipes are composite material pipes consisting of a polymer matrix that is reinforced with glass fibers. They have very high corrosion resistance ability and thus used widely for low-temperature corrosion-resistant applications. In many places, the term FRP is used interchangeably for GRP pipes.
GRP Family
• GRP: Glass – fibre reinforced plastic.
• GRE: Glass – fibre reinforced epoxy.
• GRV: Glass – fibre vinyl ester.
• GRUP: Glass – fibre reinforced unsaturated polyester.
The different types of pipes are selected according to the required properties like chemical resistance, temperature resistance, and mechanical properties.
Physical Properties
 Nominal Diameter [DN] 10 - 4000 mm
 Nominal Pressure [PN] up to 32 bar
 Nominal Stiffness [SN] up to 20000 N/m²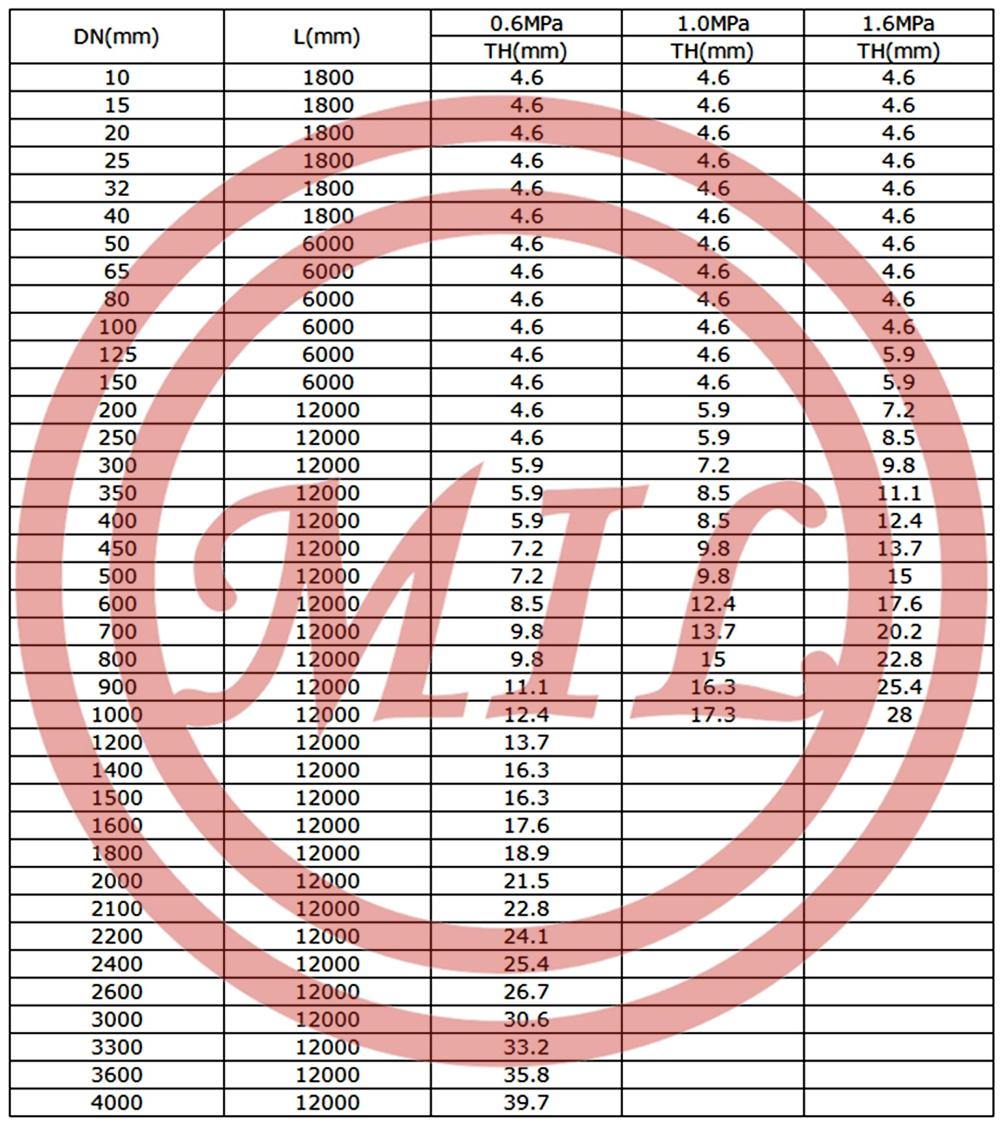 Types of Manufacturing of GRP Pipes
• Filament winding.
• Centrifuge
• Continuous winding or Drostholm Method.
• Helical Filament winding
GRP PipeJoining methods
• Adhesive Joint
• Flange Joint
• Lamination Joint
• Rubber Seal Lock Joint
Characteristics of GRP Pipe
• Corrosion resistance: Corrosion resistant to both inside and outside corrosion. As a result, additional linings and exterior coatings are not required.
• When the ratio of strength per unit of weight is considered, fibreglass composites surpass CS and SS.
• Lightweight: Fibreglass piping is only one-sixth the weight of steel products and 10% the weight of similar concrete products.
• Electrical properties: Standard fibreglass pipes are nonconductive. Some manufacturers offer conductive fibreglass piping system for transporting fluids like Jet Fuel.
• Dimensional stability: Fibreglass material meets the most stringent material stiffness, dimensional tolerance, weight and cost criteria.
• Low maintenance cost: Fibreglass piping is easy to maintain because it does not rust, is easily cleaned and requires minimal protection from the environment.
Advantages of GRP Pipes
• Long life; highly durable.
• Low maintenance cost.
• High Corrosion resistance.
• Low lifecycle cost.
• No need for cathodic protection.
• Less transportation and handling cost.
• Environmental friendly.
• Wide application range.
• Economic when compared with DSS pipe (Duplex stainless steel)
Reference Standards:
AWWA C950 Glass Fibre Reinforced Thermosetting Resin Pressure
ASTM D2996 Filament-Wound "Fiberglass" (Glass-Fiber-Reinforced Thermosetting-Resin) Pipe
ASTM D2310 Machine-Made "Fibreglass" (Glass-Fibre-Reinforced Thermosetting-Resin) Pipe
ASTM-D3262 "Fiberglass" (Glass-Fiber-Reinforced Thermosetting-Resin) Sewer Pipe
ASTM D3517 'Fibreglass" (Glass-Fibre-Reinforced Thermosetting -Resin) Pipe
ASTM D3754 "Fiberglass" (Glass-Fiber-Reinforced Thermosetting-Resin Sewer and Industrial Pressure Pipe
ASTM D4161 "Fibreglass" (Glass-Fibre-Reinforced Thermosetting - Resin) Pipe Joints Using FlexibleElastomeric Seals
ASTM D4024 Machine Made "Fiberglass" (Glass-Fiber-Reinforced Thermosetting Resin) Flanges
ASTM D5685 "Fiberglass" (Glass-Fiber-Reinforced Thermosetting-Resin) Pressure Pipe Fittings
BS 5480 Glass Reinforced Plastics (GRP) Pipes, Joints and Fittings for Use for Water Supply or Sewerage
CSA Z662 Oil & gas pipeline systems
DIN 16868 Glass fibre reinforced unsaturated polyester resin (UP-GF) pipes
DIN 16869 Centrifugally cast filled glass fibre reinforced unsaturated polyester resin (UP-GF) pipes;
EN 705 Plastics piping systems - Glass-reinforced thermosetting plastics (GRP) pipes and fittings - Methods for regression analyses and their use;
EN 1115 Plastics piping systems for underground drainage and sewerage under pressure - Glass-reinforced thermosetting plastics (GRP) based on unsaturated polyester resin (UP);
EN 1796 Plastics piping systems for water supply with or without pressure – Glassfiber reinforced thermosetting plastics (GRP) based on unsaturated polyester resin (UP)
EN 14364 Plastics piping systems for drainage and sewerage with or without pressure – Glassfiber reinforced thermosetting plastics (GRP) based on unsaturated polyester resin (UP) – Specifications for pipes, fittings and joints
ISO 10467 Plastics piping systems for pressure and non-pressure drainage and sewerage – Glassfiber reinforced plastics (GRP) systems based on unsaturated polyester (UP) resin
ISO 10639 Plastics piping systems for pressure and non-pressure water supply-Glass reinforced thermosetting plastics (GRP) systems based on unsaturated polyester (UP) resin
ISO 14692 Petroleum and natural gas industries-Glass-reinforced plastics (GRP) piping
ISO 25780 Plastics piping systems for pressure and non-pressure water supply, irrigation, drainage or sewerage – Glass-reinforced thermosetting plastics (GRP) systems based on unsaturated polyester (UP) resin – Pipes with flexible joints intended to be installed using jacking techniques