Extruded Fin Tube,"G" Type Embedded Finned Tube
| | |
| --- | --- |
| Model No.︰ | - |
| Brand Name︰ | - |
| Country of Origin︰ | - |
| Unit Price︰ | - |
| Minimum Order︰ | - |
Embedded Fin Tube
Base Tube O.D (mm)

Base Tube Thickness (mm)

Fin Height (mm)

Fin Thickness(mm)

Fin Pitch(mm)

15.88 mm ~50.8 mm

1.0 mm ~3.0 mm

6.35 mm ~ 25.4 mm

0.3 mm ~0.5 mm

2.1 mm ~ 6.0 mm

Base Tube Material

Fin Material

Tube Length (Mtr)

Carbon Steel ,Alloy Steel ,Stainless Steel

Aluminum

≤ 15Mtrs
Extruded Fin Tube
Base Tube O.D
(mm)

Base Tube
Thickness (mm)

Fin Height
(mm)

Fin Thickness(mm)

Fin Pitch(mm)

10 mm ~38 mm

1.0 mm ~3.0 mm

6.35 mm ~ 32 mm

0.8 mm ~ 4.0 mm

2.1 mm ~ 6.0 mm

Base Tube Material

Fin Material

Tube Length (Mtr)

Carbon Steel ,Alloy Steel ,Stainless Steel,
Copper Alloy

Aluminum (Standard) or Copper

≤ 15Mtrs
Specifications︰


G Fin Tube (or Embedded Fin Tube)
G type embedded spiral finned tube is processed from a certain width in the steel pipe and spiral groove depth, then inlays the ribbon on the steel pipe by the equipment. In winding process, as the pre-tightening force to a certain extent so the strip will be firmly in the spiral groove, to ensure there is a certain contact area between steel band and steel pipe. In order to prevent the strip spring falling off the light tube, the two ends of the steel strip need to weld onto the steel pipe. In order to set easily, there should be a certain clearance between steel belt and spiral groove. If the clearance is too small the setting process will be difficult to proceed smoothly. In addition, the steel belt of winding there will always be a certain amount of rebound, which makes it cannot very good joint among the steel belt and spiral groove bottom. Inlaid fins can be conducted on general equipment, and they cost little. With the advanced production equipment, slotting embedding technology is advanced, from stable, embedded and firm, pulled off force not less than 70 n, the allowable temperature can reach 400 ℃, has the strong ability of temperature resistance and thermal shock, widely used in petrochemical air cooler.


Extruded Finned Tube
Aluminum finned tube (steel-aluminum composite) technology parameters
Finned tube is composited with iron-aluminum or copper-aluminum tube rolling out the fin, which feathers are tightness, small heat resistance, good heat transfer performance, high strength, small flow losses, strong corrosion resistant performance, not easy to deformation and a long working lifetime in cold and hot condition,etc.
Overall rolling fin is smooth and has no burr, so it is easy to clean. It is easy to make the fin surface wet and cooled with water when makes it cold during heating air-conditioning engineering. In the situation with drying, heating and other heat exchanging, its surface is handles by anodizing, which with beautiful color and luster, and can effectively prevent surface corrosion.
Aluminum rolling finned tube is rolling as a whole by the aluminum tube, which has the feather that no contact thermal resistance, high strength, thermal shock and mechanical shock, good thermal performance, and considerable expansion heat transfer surface. The heat exchanger with this kind of finned tube is ahead of the string or around the plate ones.
According to user needs, we can produce all kinds of steel strip winding finned tube and steel aluminum composite finned tube.
As the heat transfer element finned tube works long-term in high temperature and flue gas condition, such as finned tube in the boiler heat exchanger which use conditions are as high temperature and high pressure and corrosive atmosphere, should have a high performance metrics and they are as follows:Anti-corrosion ,Anti-wear,lower contact resistance ,Higher Stability,Anti-dust stratification.

Fabrication:
The extruded fin tubes are produced by compressing an aluminum tube, or sleeve, onto the base tube. The bloom is exposed to very high pressures which essentially "grows" the fins into the final fin profiles.This process manufacture an excellent strong joint with great resistance (fin stiffness) as well as exceptional heat transfer capabilities (longevity, temperature range). The advantage of extruded fin tubes are full protection of bare tube against corrosion and fin has high mechanical strength. Extruded finned tubes provide the most stable performance over time as compared to the other fin types. The fin is rolled from an outer aluminum tube by a process using pressure to create a rolled "pressure bond" between the liner tube and fins. The aluminum fin material completely encloses the tube, except at the ends where a tube coating can be applied.

Application:
Primaily extruded finned tubes are used in high temperature conditions and corrosive atmospheric conditions, such as operating temperatures less than 300°C or off-shore applications,heat pipes air to air heat exchangers for HVAC applications,air dehumidification in air treatment plants, energy recovery in air exaust system. This kind of fin design is the least economical as compared to the other fin types, main reason due to the increased amount of aluminum used around 40% also increased labors during the manufacturing. However this increased cost can be compensated if using lower grade parent tube material.


Product Image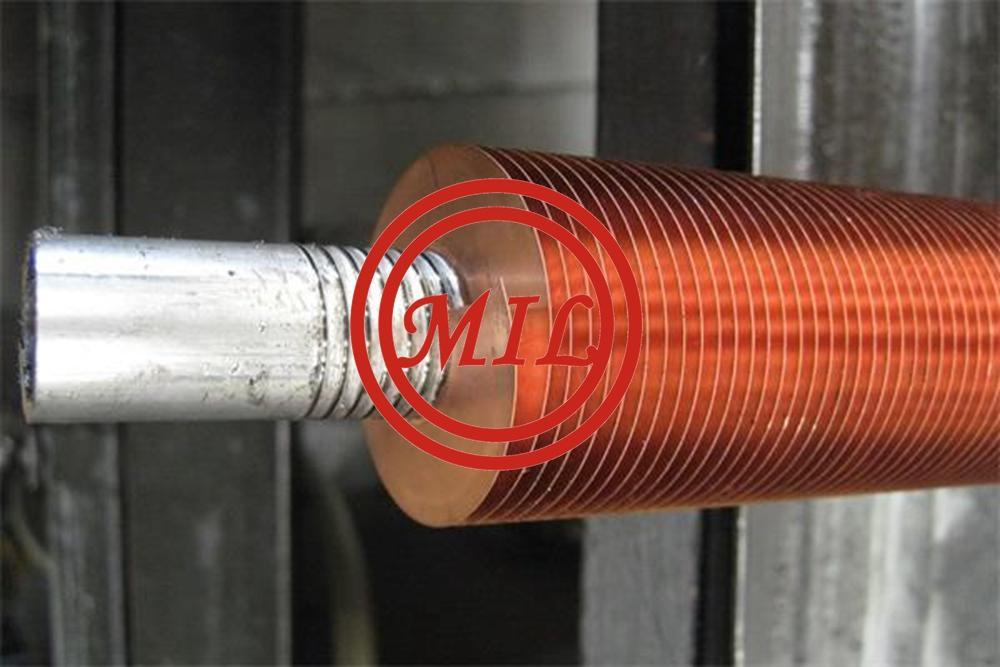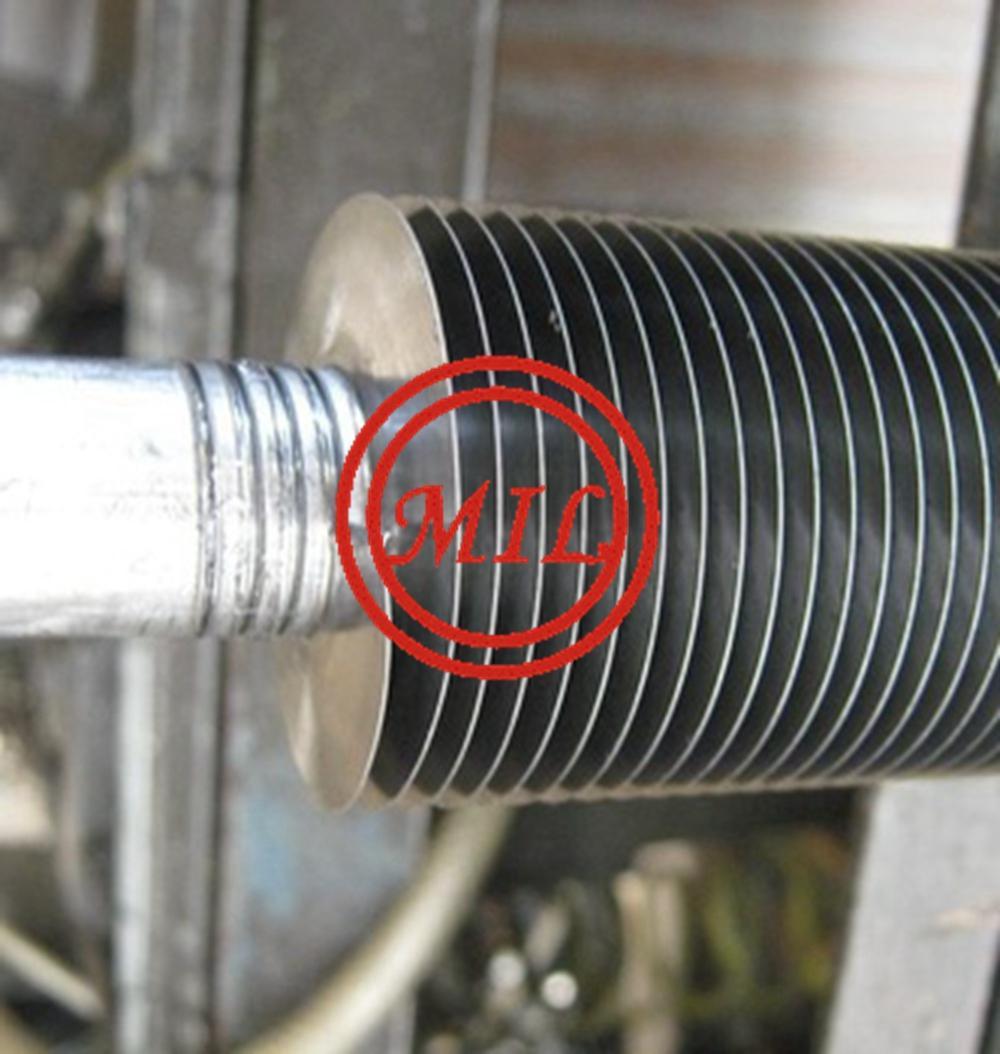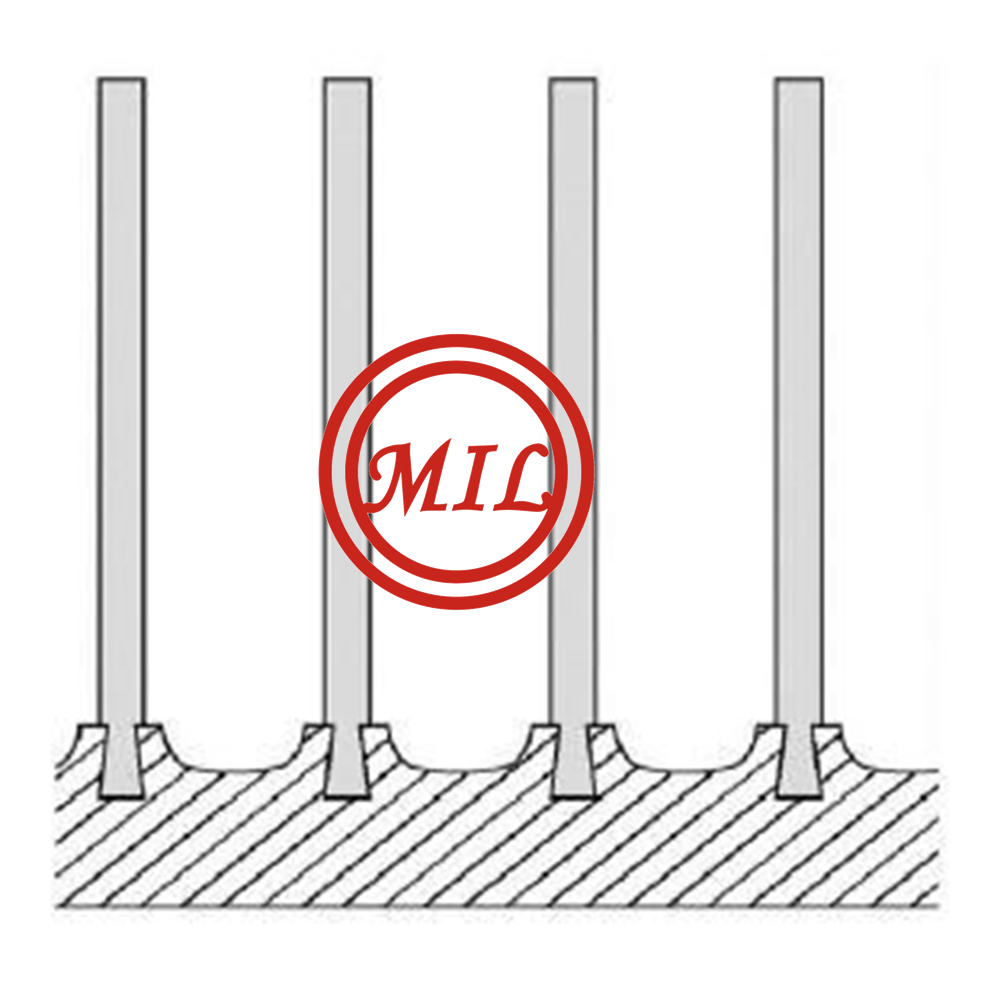 "G" Embedded Fin Tube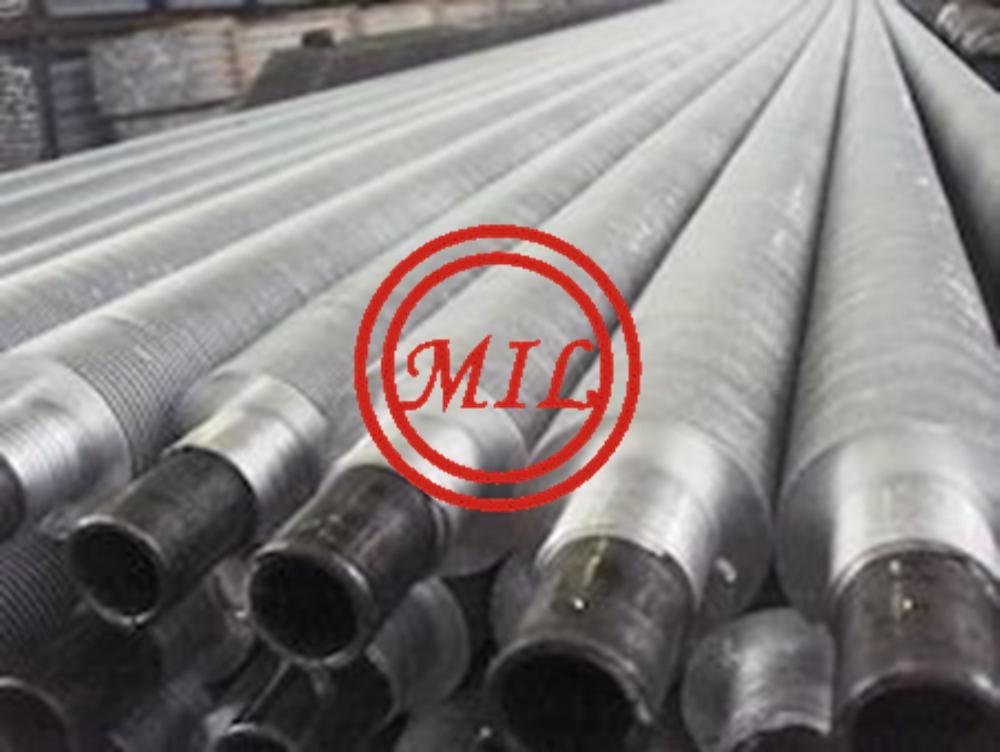 EXTRUDED FIN TUBE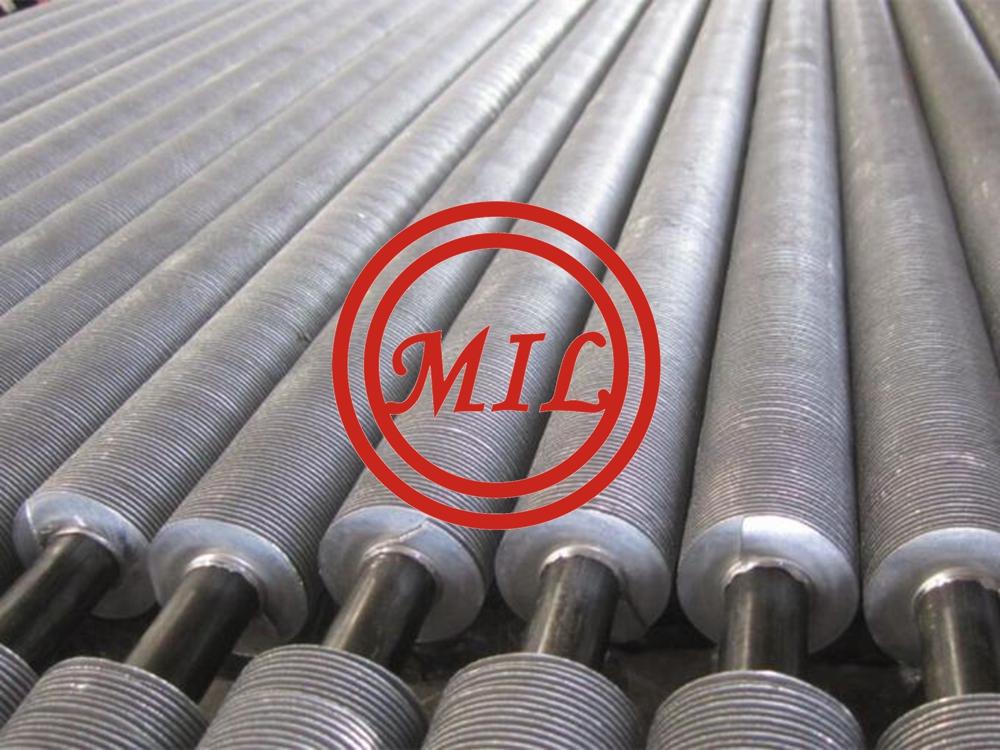 copper-aluminum_composite_finned_tube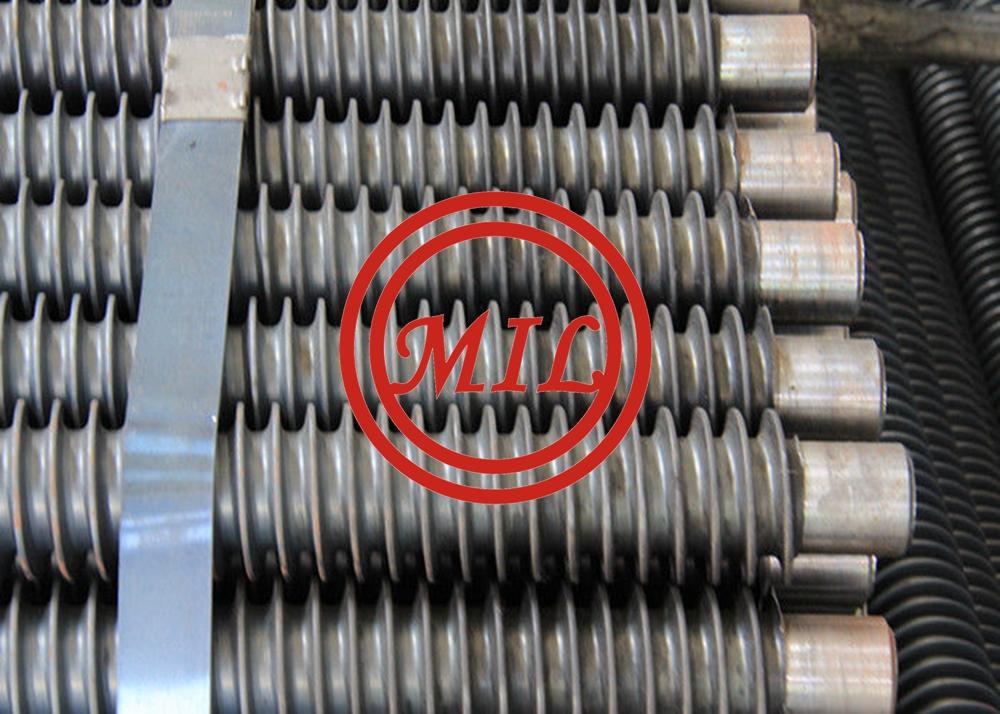 _extruded_spiral_fin_tube_economizer_for_heat_transfer_air_cooler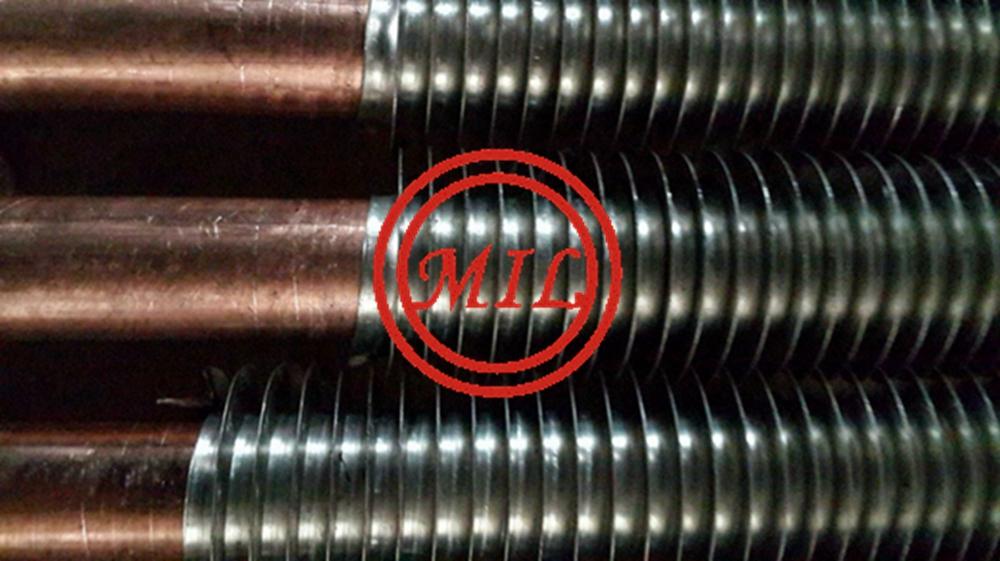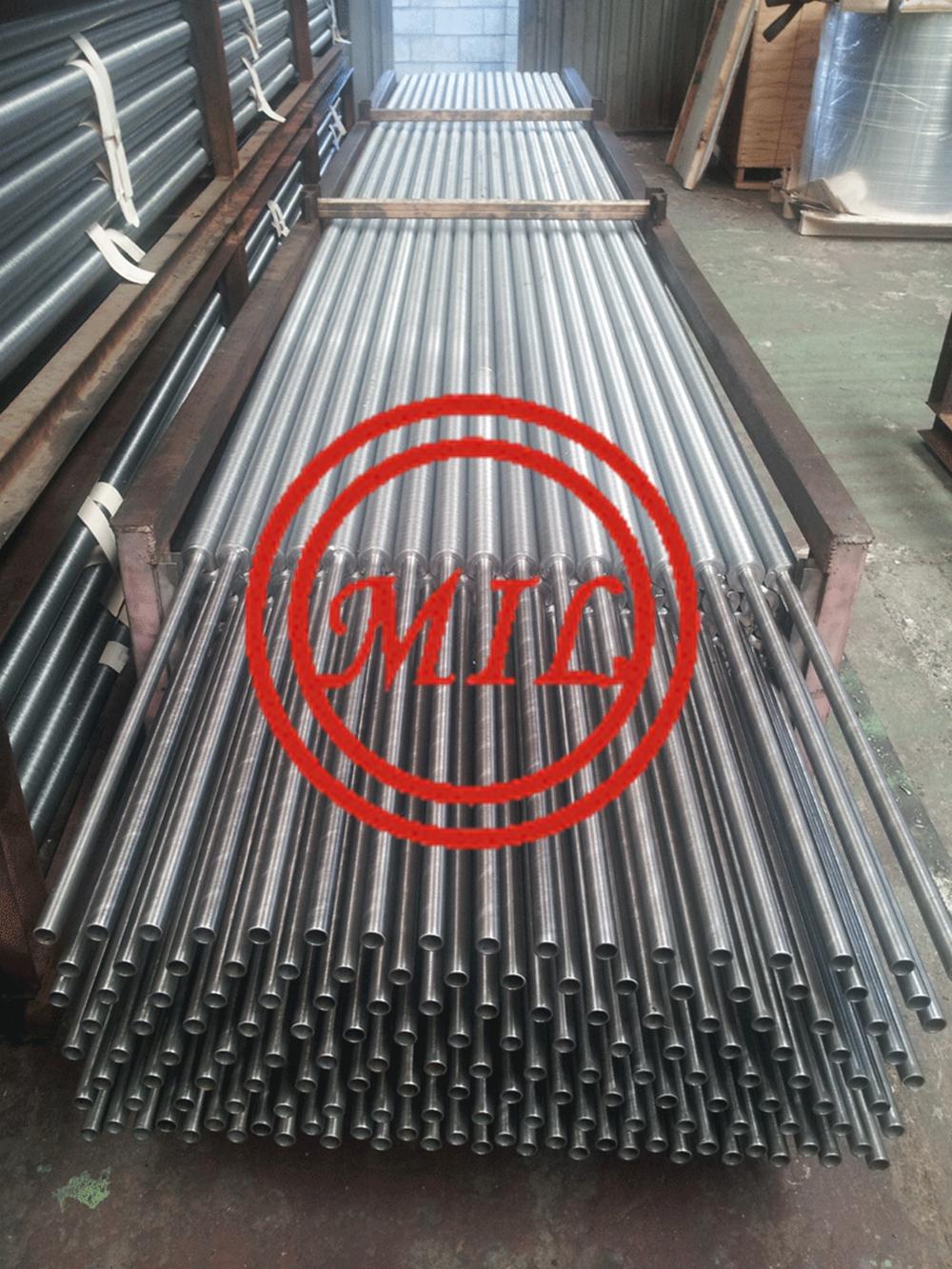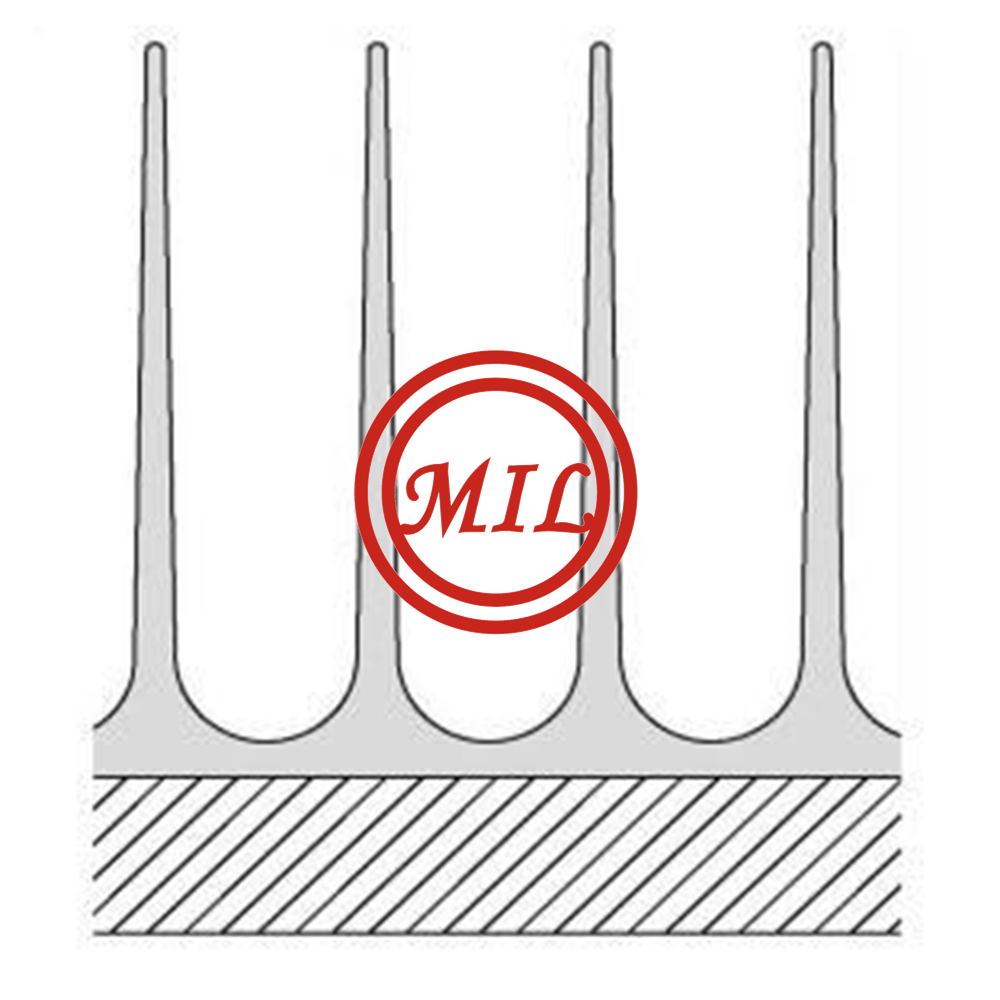 Extruded Fin Tube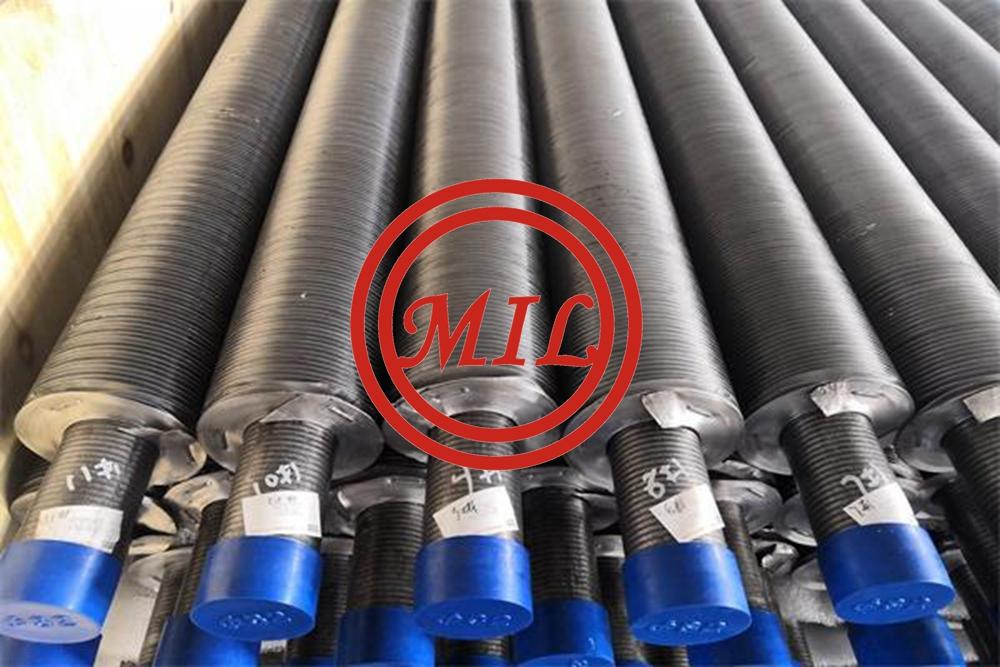 ASTM A179+A1060 Aluminium Fin Tube
Related Products