Sanitary Tubing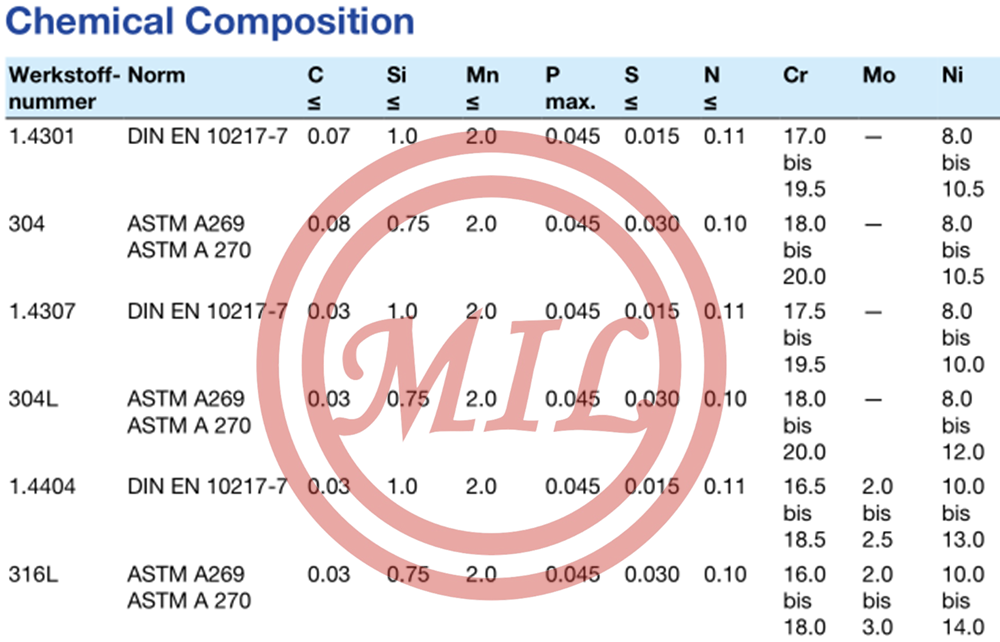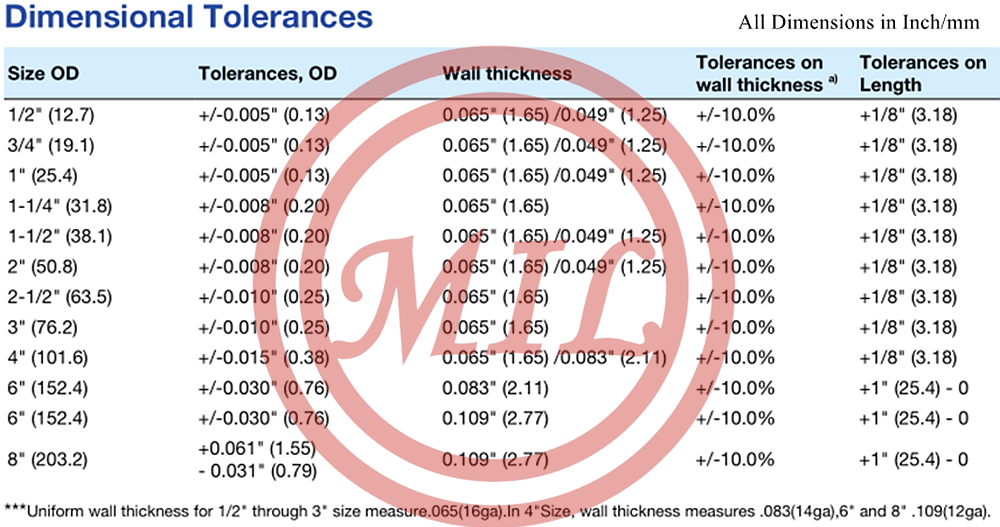 Sanitary tubing is a kind of tubing having a special surface, commonly polishing process is carried out for high performance tubing, sanitary tubing is for use in the bakery, beverage, dairy, food, biotechnology or pharmaceutical Industries.
Tubing should conform to ASTM A270 and 3A sanitary standards requirement, in both welded and seamless types.
Stainless steel is a ideal material for sanitary tubing, it has good corrosion resistance with high strength, that is basic properties of stainless steel, tubing is easy to clean outside and inside, removing residues, and stainless steel material is no harmful to human healthy.
Sanitary Tubing Quality
Welded tubes are main types for sanitary purpose, we use TIG automatic welding method to manufacture tubing, then annealed, minimum temperature is 1040 degree C, rapidly cooled to achieve the maximum cold finish effect
Each tubing should be conducted eddy current testing to ensure high quality tubing, other tests conform to ASTM A270 specification.
Stainless steel sanitary tubing is to joint with other components, fittings, tees, valves.

Polishing Tubing
To achieve smooth surface, tubing always is needed to make polishing process, mechanical polishing is most used method to smooth tubing surface.
Roughness is measured using Ra value, common Ra value is less than 0.8 μm for outside and inside surface, after polishing, roughness value reaches 0.2 μm.
Polishing grit contains 180, 320, 400, mirror finish.
Reference Standards:
ASTM A 270 Seamless and Welded Austenitic and Ferritic/Austenitic Stainless Steel Sanitary Tubing
DIN 11850 Tubes for the food, chemical and pharmaceutical industry - Stainless steel tubes - Dimensions,materials
EN 10357 Austenitic, austenitic-ferritic and ferritic longitudinally welded stainless steel tubes for the food and chemical industry
AS 1528.1 Tubes and tube fittings for the food industry - Part 1: Stainless Steel
JIS G 3447 Stainless Steel Sanitary Pipestry - Part 1-Tube