Hydraulic Tubing
Hydraulic tubing is a kind of tubing used in hydraulic system to transport liquid, usually it is considered as one of components installed in relative equipment, stainless steel hydraulic tubing is suitable for high pressure condition, used in many industries.
Hydraulic Tubing Sizes and Dimensions
Tubing is in a wide variety of sizes, minimum outside diameter and wall thickness are 3.0 mm and 0.3 mm respectively, tubing length can be straight, also in coiled condition, short length can be cut for structural purpose, they are bendable when required.
Stainless Steel Grades
Stainless steel material have good properties to resist corrosion and high temperature, after annealing condition, it is easy to fabricate to achieve the condition required. There are a large varieties of stainless steel grades selected to use in harsh environment, typical grades are listed, depending on unique application, other grades are available.
TP304/340L, UNS S30403/S30400, TP316L, UNS S31603, TP321, UNS S32100,UNS S31803/S32205, 904L, UNS N08904,
254 SMO, UNS S31254
Conditions and Surface
Commonly, hydraulic instrumentation tubing is annealed conform to standard solution temperature, then having pickling passivative surface, deburring tubing ends to insert in fittings.
Tubing surface should be free of scale and clean. In some cases, to achieve higher clean and smooth surface, bright annealing is required, both in seamless tubing and welded tubing.
Tolerance and Accuracy
Hydraulic instrumentation tubing should be in close and tight dimensional tolerances reducing the risk of leakages, when tubing is bent, tolerances are controlled strictly to connect pipe fittings tightly.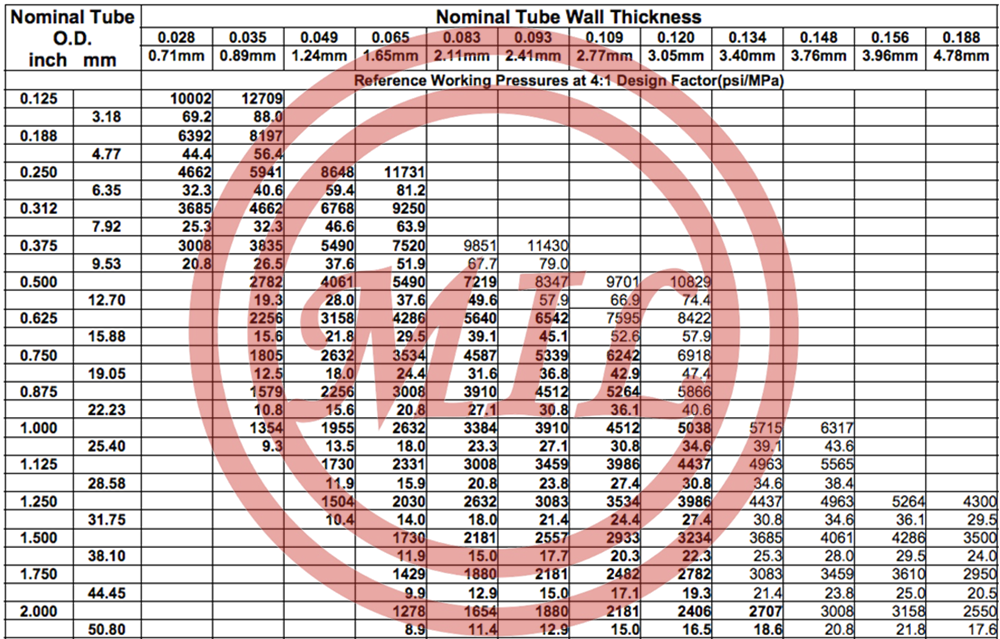 Reference Standards:
ASTM A269 Seamless and Welded Austenitic Stainless Steel Tubing for General Service
ASTM A632 Seamless and Welded Austenitic Stainless Steel Tubing (Small-Diameter) for General Service
ASTM A908 Stainless Steel Needle Tubing Types: Seamless & Welded