Bridge slot screen have bridge opening arranged in rows and are staggered to reduce the negative effect on the screen's strength. Typically the slots are punched in a flat sheet that is subsequently rolled into a tube and welded. Regarded as the best choice of well tube filter, they are widely applied in a variety of fields in the developed countries. According to our after-sale services and the application experience at home and abroad, the advantages of bridge slot screens. When compared with other kinds of screens, can be listed as follows:
High strength through resistance to twisting, compressive, and tensile forces. A smooth bore that does not impede the passage of probes, tools, etc.
The special structure of the slot makes it difficult for particles to get stuck in the slot, thus bettering its discharge capacity.
The special bridge slots of screens help improving their mechanic strength.
Application of anticorrosive coasting will prolong the span lift of wells.
Slots and the diameter of bridge slot screens can be custom made to satisfy your needs.
Convenient to operate owing to various connecting methods between screens.
Lighter in weight and lower in price.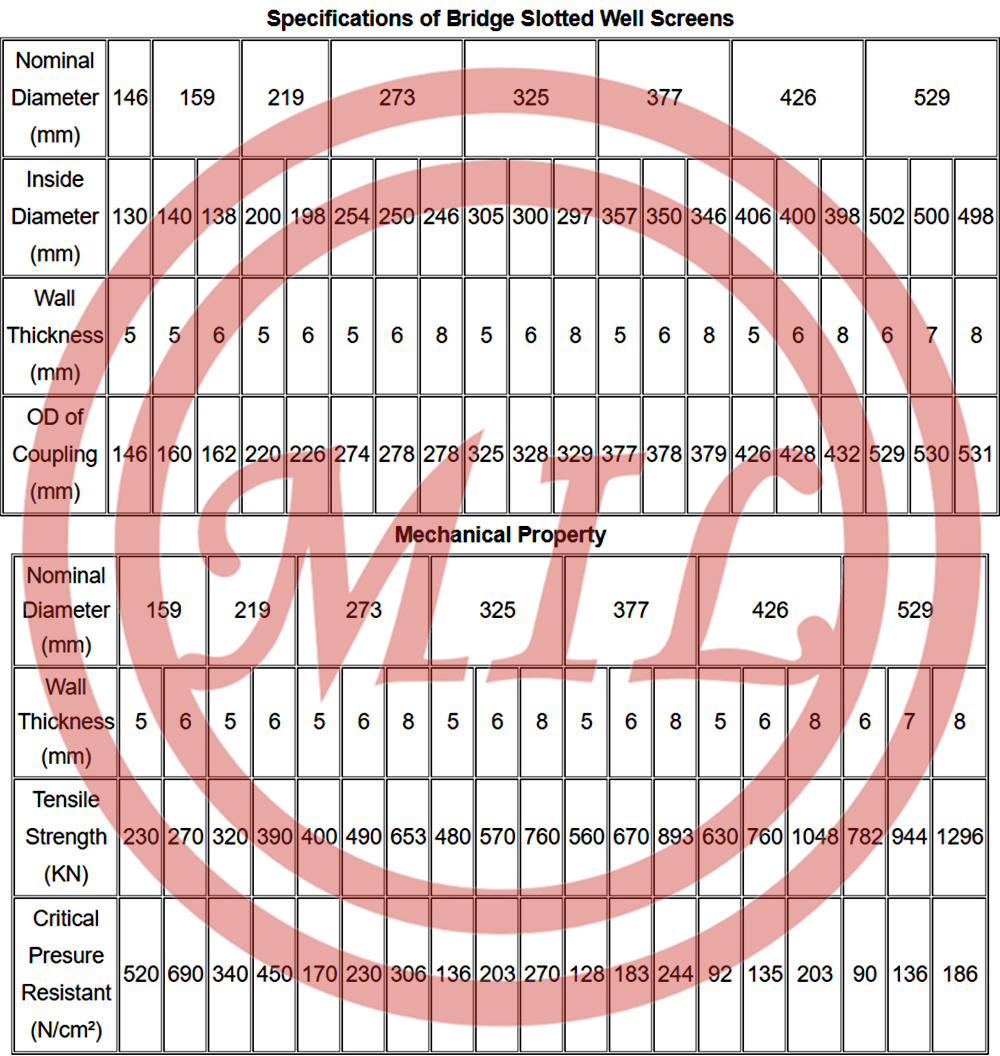 Pre-packed Screen Pipe is the combination of screen with different diameter ,fill the quartz sand into the space between the double layers in the screen, to make the sand solid and close down, attain the result of defend the sand with sand. Quartz sand sizes and thickness of the quartz sand layer can be Customized.

Features & Benefits
1. Extra strong resistance provided by the composite layer-dual screens and gravel
2. Wedged wire dual screens with high open area for a better well efficiency
3. The perfect gravel pack in shape, smoothness and permeability to optimize filtration
4. Work time less and more efficient

Applications
1. Commonly used in gas wells and gas storages and in cased or open-hole horizontal wells and also at the top of high pressure gravel pack completions
2. Excellent choice for preclusion the production of reservoir sand in wells
3. Suitable for marginal reservoirs requiring economical sand control options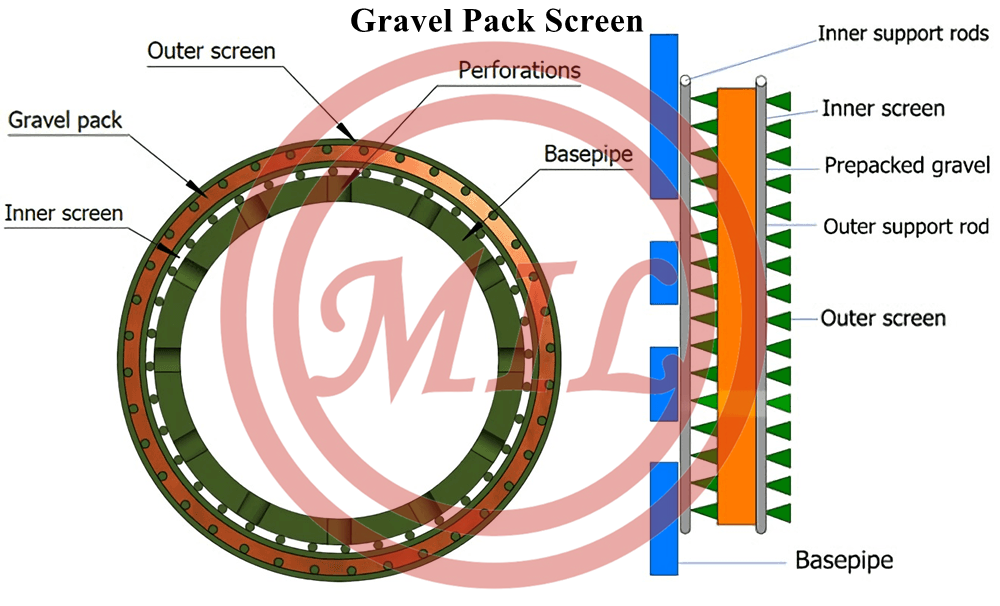 Wire wrap screen is widely used throughout the world for water, oil & gas wells, and is the dominant screen type used in the water well industry. The welded stainless steel wire wrap screen is made up of rods and profile wire. The rod can be round wire, triangular wire or trapezoid wire. The profile wire is triangular wire (V-shaped wire). This type of wire wrap screen has a structure and high open area, as well as accurate slot dimension. The wire is attached to the rods by welding, producing rigid one-piece units having high strength characteristics at minimum weights. Slot opening for screens are manufactured by spacing successive turns of the outer wire to produce the desired slot size. All slots should be clean and free of burrs and cuttings. Each slot opening between adjacent wires is V-shaped, from the special shape of wire used to form the screen surface. The V-shaped openings designed to be non-clogging, narrowest at the outer face and widen inwardly.

Wire Wrap Screen can be used in both Gravel Pack and Stand Alone Screen (direct retention) applications. Screens are available in a range of sizes and specifications, including outside diameter, material type, the geometry and dimension of the screen slots, and so on.

Features & Benefits
1. V-Shaped Slots — Openings shaped like a "v" that open toward the inside of the well tend to allow the particles that are just barely smaller than the width of the slot pass. In other shapes of openings, these particles would get caught in the screen and clog it.

2. Very Large Open Area — This design gives continuous slot and hence the open area for water to enter is more than 2 times that of conventional slotted pipes of any size and slot opening. This allows more water to enter at much lesser frictional head loss and the efficiency of tube well is improved appreciably.

3. Better Sand Filtration — Due to specialize manufacturing process, wide range of slot opening is available down to 0.15mm to allow proper slot selection depending upon the size of sand in particular area. This gives better sand control and reduced pump maintenance and longer tube well life.

4. Low maintenance costs — Separation at the screen surface which can easily cleaned by scraping or back washing.

5. Maximum process output — Precise and continuous slot openings resulting in accurate separation without loss off media.

6. Energy Saving — Due to reduce frictional head losses and increased discharge, the pump load reduces the power required to pump same quantity of water. Power saving of around 20-25% is observed.

7. Chemical and thermal resistant — A variety of corrosion resistant stainless steel materials and many exotic alloys suitable for high temperatures and pressures. Each slot opening between adjacent wires is V-shaped, resulting from the special shape of the wire used to form the screen surface. The V-shaped openings, designed to be non-clogging, are narrowest at the outer face and widen inwardly. Continuous-slot screens provide more intake area per unit area of screen surface than any other type. For any given slot size, this type of screen has maximum open area.
Applications Vertical oil & gas well and water wells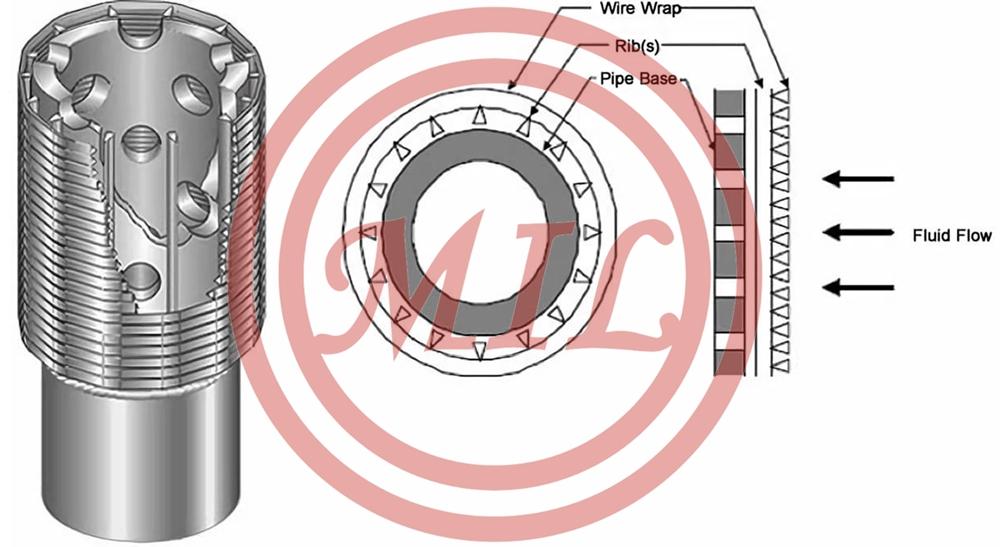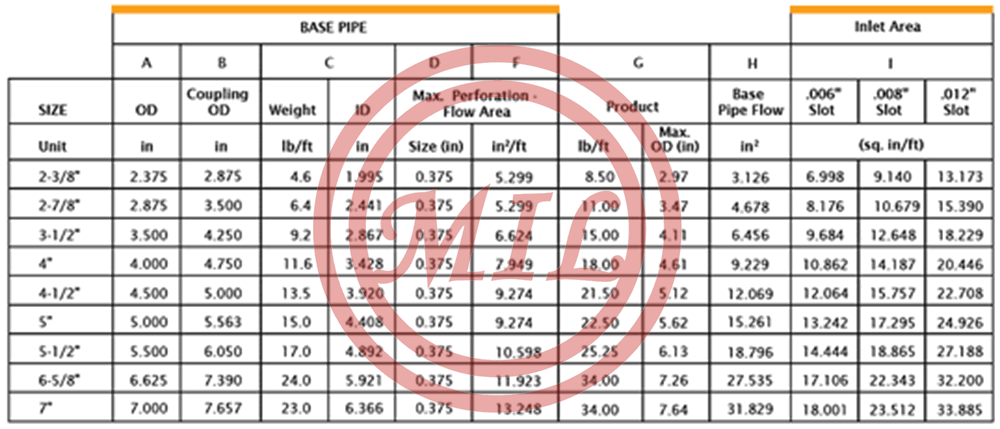 Pipe Based Screen consists of a wire-wrapped jacket and a perforated pipe. Keystone shaped wire are helically wrapped around the vertical ribs and each point of contact is welded. This special shaped wire is designed for decreasing the chances of sand plugging the screen, self-cleaning action and reducing flow friction. The diameter and number of support rods depends on the strength and size the screen.

Pipe based screen is used in stand-alone completions with well sorted formulations or in combination with gravel packed completions. It provides superior strength & accurate slot openings. Compared with slotted liner, its larger inflow area maximizes the production.

Product description
Material for wire — stainless steel 304 316L and so on
Material for base pipe — upon request, API or ANSI pipe
Slot opening — from 200 micron up to 2000 micron

Applications
Casing pipe and open hole environments.
Suitable for gravel-pack and standalone operations.
Sand free production in vertical or horizontal wells.
Precise Punched Slot Screen (PPS Screen), as one of the major types of sand control screen, mainly consists of perforated base pipe, stainless steel filtration jacket with punched slot, and backup ring. Central tube is API standard casing or tubing, adopts helical perforation form to reduce aperture area of cross section of tube and retain strength of central tube as much as possible on basis of guarantee of integral area of passage of tube. The filtration jacket with punched slot is made of high quality stainless steel, and the spatial slot in high dense array over it is achieved by digital control precise punching. In the end, the filtration jacket with punched slot is welded onto the perforated base pipe through backup ring.

In application, Sand shall be blocked out of punching screen and oil, gas or water in stratum can pass punching aperture and perforation on central tube to enter into screen to realize the purpose of sand control. If needed, an extra outer protective shroud can be added outside the filtration jacket so to strengthen protection for the filtration jacket.

Features & Benefits
1. High precision slot width: from 0.2mm to 0.7mm, effectively controlling different grain size
2. High corrosion resistance increasing sand control life
3. High mechanical strength to resist to collapse and deformity
4. High density slots and low resistance to flow increasing production

Applications
1. Suitable for coarse sandstone formations
2. Ideal for open hole horizontal wells