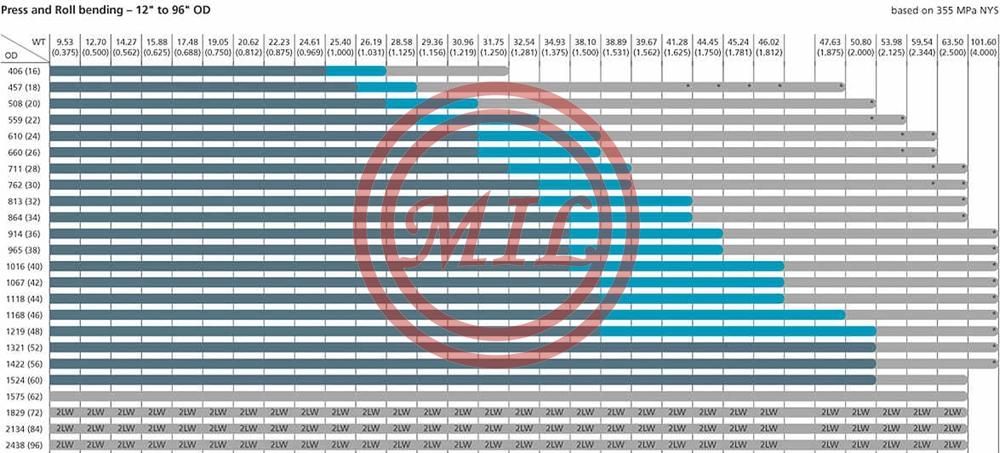 1 OFFSHORE PILING
Marine piling is the process of building deep foundations into the ground below sea level to support buildings and structures that are offshore. There is a great level of complexity involved when piling underwater, which is why it's imperative that only certified professionals undertake marine piling.
Although we can construct piles for any structure over the water, our most common piling projects include:
New marina floating pontoons
Mooring piles
Fixed jetties
Private jetties
Piles for general anchorage of vessels and other structures
2.Specification:
API 2B Fabrication of Structural Steel Pipe- ASTM 572 Gr.50, EH36TM, DH36, DH36TMZ
API 5L PSL1/PSL 2 Line Pipe: Gr. B X42, X46, X52, X56, X60, X65, X70, X80/BM.X42M,X46M,X52M,X60M,X65M,X70,X80M
AS 1163 Structural Steel Hollow Sections-C250,C250L0,C350,C350L0,C450,C450L0
AS 1579 Arc-welded steel pipes and fittings for the piling purpose
ASTM A135 Standard Specification for Electric-Resistance-Welded Steel Pipe
ASTM A139 CHIMNEYS AND VENTILATION DUCTS for air and dust filtering systems, and smoke evacuation, PILLARS for ski chair-lifts and bridges
ASTM A252 FOUNDATION PILES for soil consolidation, marine wharfs-Grade 1,2,3
BS 3601 Steel Pipe and Tubes for Pressure Proposes Carbon Steel: Ordinary Duties- Gr. 360,Gr. 430,
BS 7191 All Specification for Weldable Structure Steels for Fixed Offshore Structures
CSA Z245.1 Steel Pipe- Category I, II, III-241,290,359,386,414,448,483,550,620,690,825
DIN 1626 Welded circular tubes of non-alloy steel with special quality requirements-St. 37.0,St44.0, St.52.0
EN 10219-1 Cold formed welded structural hollow sections of non-alloy and fine grain steels-S275,S275J0H,S275J2H,S355,S355J0H,S355J2H,S390,S390J0H,S390J2H,S415,S415J0H,S415J2H,S455,S450J0H,S450J2H
JIS G 3444 Carbon Steel Tubes for General Structural Purpose- STKR 90,400,490,500,540
JIS A5525 Steel Pipe Pile-SPS290,SPS400,SPS490,SP500,SPS500
KS F4602 Steel Pipes Piles
KS F4605 Steel Pipe Sheet Pile
3. Coating Specifications
Fusion Bonded Epoxy – Fusion Bond Epoxy is a powder epoxy thermosetting coating applied for anticorrosion protection to steel pipelines. The pipe is first blast cleaned and heated. Then epoxy powder is spray applied by electrostatic guns to melt and form a uniform layer that hardens within a minute from application. Utilizing industry accepted materials supplied by manufacturers such as 3M, DuPont, and Valspar, the facility can apply FBE in a wide range of thickness to cost effectively meet any project specifications.
Fusion Bonded Epoxy with Abrasion Resistance Overcoating (FBE/ARO) – Utilizing two completely separate powder systems, the facility can produce FBE with an ARO at unprecedented processing speeds using industry accepted materials such as 3M 6352, DuPont 7-2610, and Lilly 2040.
Fusion Bonded Epoxy with High Temperature Resistant Overcoating – Utilizing two completely separate powder systems, the facility can produce FBE with a high operating temperature resistant overcoating such as DuPont's Nap-Gard Gold and 3M's 6258.
Fusion Bonded Epoxy with Zap-Wrap Overcoating – The facility is capable of processing line pipe with connections and of applying the Zap-Wrap abrasion resistance overcoating to the ends of each pipe.
ASTM A950: Standard Specification for Fusion-Bonded Epoxy-Coated Structural Steel H-Piles and Sheet Piling.
ASTM A972: Standard Specification for Fusion-Bonded Epoxy-Coated Pipe Piles.
CSA-Z245.20 Standard for External Fusion Bond Epoxy Coating for Steel Pipe
AS 3862 Standard Specification for External Fusion-Bonded Epoxy Coating for Steel Pipes
AWWA C213 Standard for Fusion Bonded Epoxy Coating for the Interior and Exterior of Steel Water Pipelines.
EN 10289 Steel Tubes and Fittings for Onshore and Offshore Pipelines-External Liquid Epoxy and Epoxy-Modified Coating
ISO 21809-2 Petroleum and natural gas industries-External coatings for buried or submerged pipelines used in pipeline transportation systems-Part 2: Fusion-bonded epoxy coatings
ISO 12944 Paints & Varnishes – Corrosion Protection of Steel Structures by protective paint system (parts 1 – 8)
ISO 20340 Paints and varnishes – Performance requirements for protective paint systems for offshore and related structures
ISO 15741 Paints and Varnishes - Friction-Reduction Coatings for the Interior of On-and Offshore Steel Pipelines for Non-Corrosive Gas.
NACE RP0394 Application, Performance, and Quality Control of Plant-Applied, Fusion-Bonded Epoxy External Pipe Coating.
Coating Material Applied
3M: SK 134, SK6233, SK6352 Toughkote, SK 314, SK 323, SK 206N, SK 226N, SK 6251 DualKote SK-6171, SK 206P, SK226P,
3M Internal Coatings: Coupon EP2306HP
DuPont: 7-2500, 7-2501, 7-2502, 7-2508, 7-2514, 7-2803, 7-2504 Nap Gard Gold 7-2504, Nap Rock: 7-2610, 7-2617 FBE Powders
DuPont: Repair Kits; 7-1631, 7-1677, 7-1862, 7-1851
DuPont Internal Coatings: 7-0008, 7-0010, 7-0014, 7-0009SGR, 7-0009LGR, 7-2530, 7-2534, 7-2509
Akzo Nobel: Interzone 485,Interzone 505,Interzone 954,Internline 876 Seal Coat
Hampel: 85448,97840
Denso: 7200, 7900 High Service Temperature Coatings
Internal Liquid Epoxy: Powercrete Superflow