EN 10244,EN 10257-1,ASTM A641,ASTM 497,BS 4483 WIRE MESH/FENCE
| | |
| --- | --- |
| Model No.︰ | - |
| Brand Name︰ | - |
| Country of Origin︰ | - |
| Unit Price︰ | US $ 655 / MT |
| Minimum Order︰ | 5 MT |
Stainless Steel Wire Mesh
Wire Materials: SUS302, 304, 316, 304L, 316L.
Typical Weaving Patterns: Plain weave, twill weave, Dutch weave.
General Application: Stainless steel wire mesh, with its excellent resistance against acid, alkali, heat and corrosion, find extensive uses in processing of oils, chemicals, food, pharmaceuticals, also sorting and screening of solid, liquid and gas in mine, metallurgy, airspace, machine making, etc.
Technical Note:
1, Standard roll width of stainless steel wire mesh: 1m or 48"
2, Standard roll length of stainless steel wire mesh: 30m or 100'
3, Material of stainless steel wire mesh: AISI 304, 316 or 316L
| | | |
| --- | --- | --- |
| Mesh/Inch | Wire Gauge(SWG) | Aperture in mm |
| 3mesh x 3mesh | 14 | 6.27 |
| 4mesh x 4mesh | 16 | 4.27 |
| 5mesh x 5mesh | 18 | 3.86 |
| 6mesh x 6mesh | 18 | 3.04 |
| 8mesh x 8mesh | 20 | 2.26 |
| 10mesh x 10mesh | 20 | 1.63 |
| 20mesh x 20mesh | 30 | 0.95 |
| 30mesh x 30mesh | 34 | 0.61 |
| 40mesh x 40mesh | 36 | 0.44 |
| 50mesh x 50mesh | 38 | 0.36 |
| 60mesh x 60mesh | 40 | 0.30 |
| 80mesh x 80mesh | 42 | 0.21 |
| 100mesh x 100mesh | 44 | 0.172 |
| 120mesh x 120mesh | 44 | 0.13 |
| 150mesh x 150mesh | 46 | 0.108 |
| 160mesh x 160mesh | 46 | 0.097 |
| 180mesh x 180mesh | 47 | 0.09 |
| 200mesh x 200mesh | 47 | 0.077 |
| 250mesh x 250mesh | 48 | 0.061 |
| 280mesh x 280mesh | 49 | 0.060 |
| 300mesh x 300mesh | 49 | 0.054 |
| 350mesh x 350mesh | 49 | 0.042 |
| 400mesh x 400mesh | 50 | 0.0385 |
Standard Met︰
AS 1725.2010 Parts 1-5Chain Link
This Australian Standard® AS 1725.2010 Parts 1-5 was prepared by Committee CE-008, Chain Link Fabric Security Fences and Gates. It was approved on behalf of the Council of Standards Australia on 4 June 2010.
The standard is an expansion of the Chain-Link Fabric Fencing and Gate and comprises of 5 parts:
Part 1 – Security fences and gates — General requirements
Part 2 – Tennis Court Fencing — Commercial
Part 3 – Tennis Court Fencing — Private / Residential
Part 4 – Cricket net fencing enclosures
Part 5 – Sports ground fencing – General requirements
•Chain Wire Fencing

AS/NZS 4534:2006Zinc and Zinc/Aluminium-alloy Coatings on Steel Wire
This Standard was prepared by the Joint Standards Australia/Standards New Zealand Committee MT-009, Metal Finishing, to supersede AS/NZS 4534:1998, Zinc and zinc/aluminium-alloy coatings on steel wire.
The objective of this Standard is to specify requirements for zinc/aluminium-alloy coatings on steel wire and on fabricated wire products.
•Chain Wire Fencing
•Welded Wire Mesh Fences

AS/NZS 4680:2006Hot-dip Galvanized (zinc) Coatings on Fabricated Ferrous Articles
This Standard was prepared by the Joint Standards Australian/Standards New Zealand Committee MT-009, Metal Finishing, to supersede AS/NZS 4680:1999, Hot-dip galvanized (zinc) coatings on fabricated ferrous articles.
The objective of this Standard is to specify the requirements for hot-dip galvanized (zinc) coatings applied to general fabricated ferrous products.
•Chainwire Fence
•Welded Wire Mesh Fences
•Palisade Fencing

AS/NZS 4792 2006Hot-dip Galvanized (zinc) Coatings on Ferrous Hollow Sections, Applied by a Continuous or a Specialized Process
This Standard was prepared by the Joint Standards Australian/Standards New Zealand Committee MT-009, Metal Finishing, to supersede AS/NZS 4792:1999, Hot-dip galvanized (zinc) coatings on ferrous hollow sections, applied by a continuous or a specialized process.
The objective of this revision is to revise the hot-dip galvanized coating specifications.
•Chain Wire Fencing
•Welded Wire Mesh Fences
•Palisade Fencing

AS/NZ 4506 2005Metal Finishing—Thermoset Powder Coatings
This Standard was prepared by the Australian members of the Joint Standards Australia/Standards New Zealand Committee MT-009, Metal Finishing, to supersede AS/NZS 4506:1998, Metal finishing—Thermoset powder coatings.
After consultation with stakeholders in both countries, Standards Australia and Standards New Zealand decided to develop this Standard as an Australian, rather than an Australian/New Zealand Standard.
The objective of the Standard is to provide test procedures and performance requirements for powder-coated metal products, other than aluminium products intended for architectural applications.
•Chain Wire Fencing
•Welded Wire Mesh Fences
•Palisade Fencing
•Tubular Fencing

AS 2423 2002Coated Steel Wire Fencing Products for Terrestrial, Aquatic and General Use
This Standard was prepared by the Australian members of the Joint Standards Australia/Standards New Zealand Committee MT-001, Iron and Steel, to supersede AS 2423 —1991, Galvanized wire fencing products.
After consultation with stakeholders in both countries, Standards Australia and Standards New Zealand decided to develop this Standard as an Australian rather than an Australian/New Zealand Standard.
The objective of this Standard is to ensure that the requirements and options for zinc/aluminium-alloy coated steel wire products are met for a broad range of applications including marine and general uses for fencing applications.
•Chain Wire Fencing
•Welded Wire Mesh Fences

BS 1722-14 2006 Specification for Open Mesh Steel Panel Fences
BS 1722-14 specifies requirements for the following categories of open mesh steel panel fences:
•Category 1: General purpose fences up to 2.4 m high;
•Category 2: Security fences at least 2.4 m high;
•Category 3: High security fences at least 3.0 m high;
•Category 4: Extra high security fences at least 3.0 mm high.

Requirements for the performance of panel fences for this standard are based upon loadings.
•Welded Wire Mesh Fences
•Palisade Fence

AS1163Structural Steel Hollow Sections
This Standard was prepared by the Standards Australia Committee on Structural Steel to supersede AS 1163—1981. This edition incorporates the following changes:
(a) The deletion of C200 and all H (hot-formed) grades. The inclusion of a new cold-formed grade C450 and grades with guaranteed impact performance at 0°C, namely C250L0, C350L0 and C450L0.
In line with the above change, the tensile strengths of grades C250 and C350 are reduced to reflect the properties obtained on cold-formed sections.
(b) A revised table on chemical analysis.
(c) An amended table on minimum inside radius.
(d) A revised table on tensile test requirements.
(e) The deletion of the previous Appendix B on rounding of numbers in lieu of reference to AS 2706
Protective Fencing products that comply with the Australian Standard® AS1163 are:
•Chainwire Fencing
•Palisade Fencing

EN 10223-4 1998Steel and Wire Products for Fences. Steel Wire Welded Fences
This document (EN 10223-4:2012) has been prepared by Technical Committee ECISS/TC 106 "Wire rod and wires", the secretariat of which is held by AFNOR.
This European Standard specifies requirements for steel wire welded mesh fencing of which there are many types for a variety of applications. It specifies the general characteristics of welded mesh fencing supplied as rolls or panels and coatings, properties and tolerances.
•Welded Wiremesh Fences

Product Image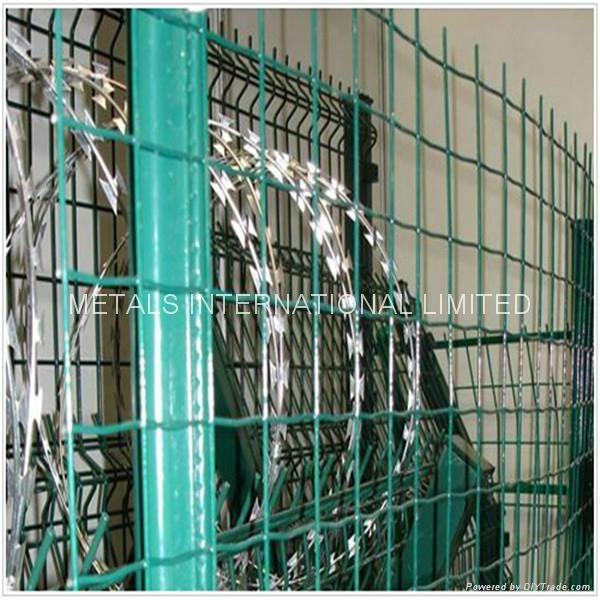 HOLLAND WIRE MESH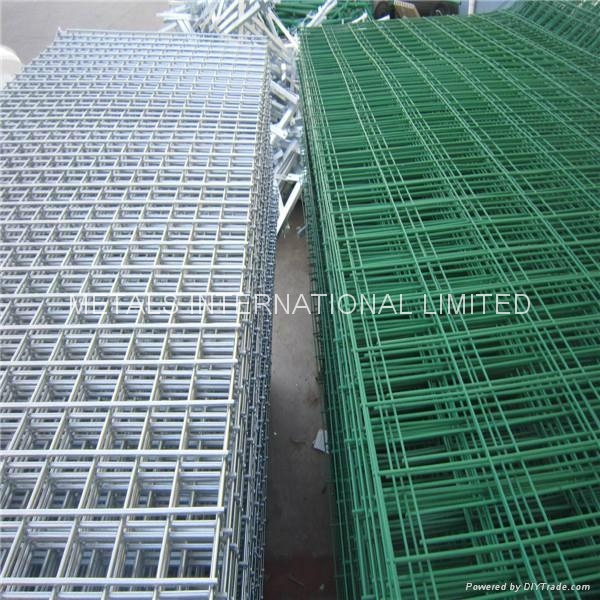 WELDED WIRE FABRIC B.S. 4483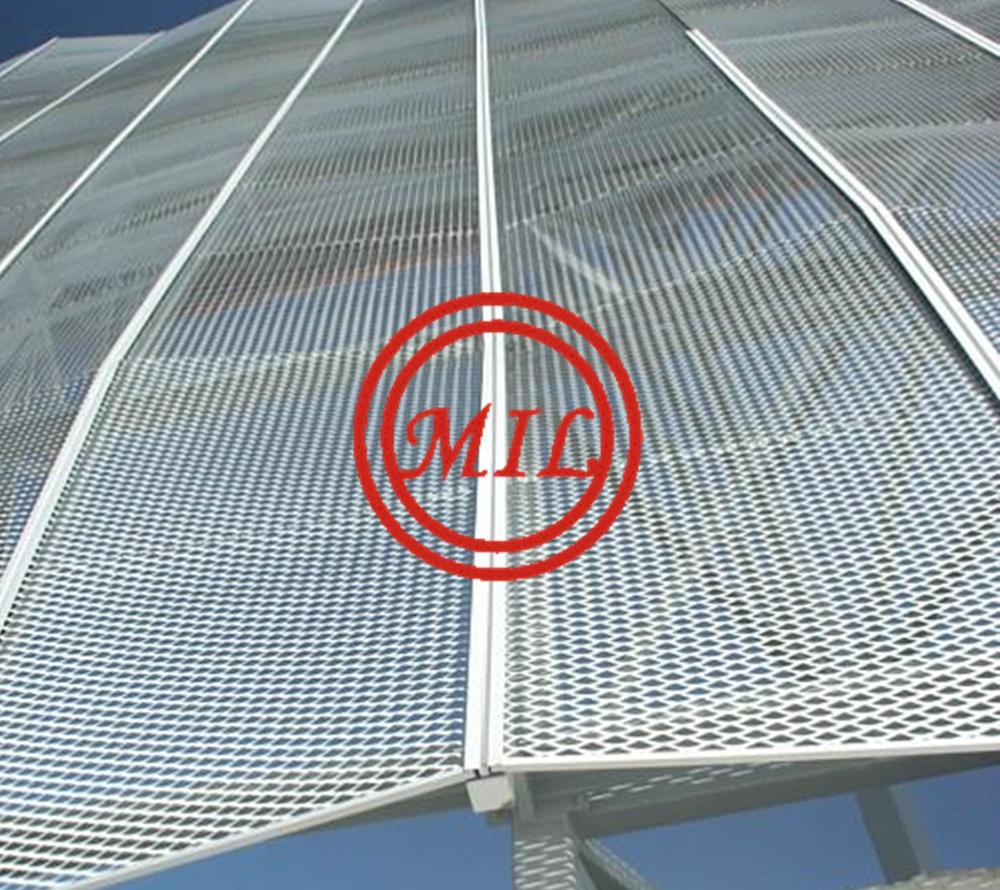 STAINLESS STEEL WIRE MESH

ELETRIC GALVANIZED WIRE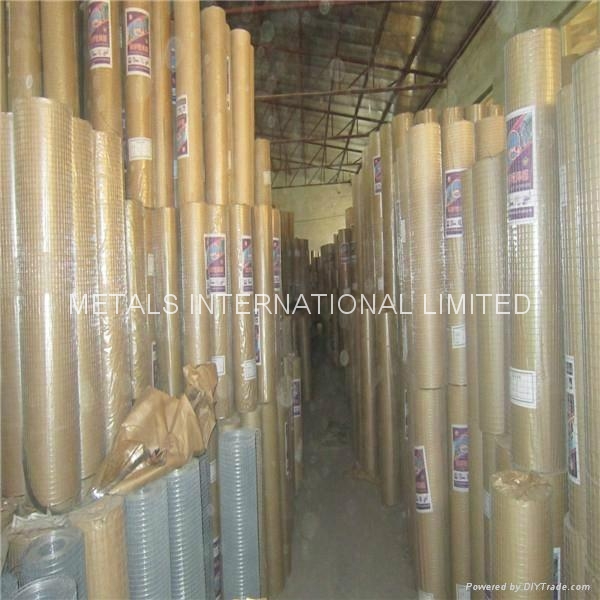 HOT DIPPED GALVANIZED WELDED WIRE MESH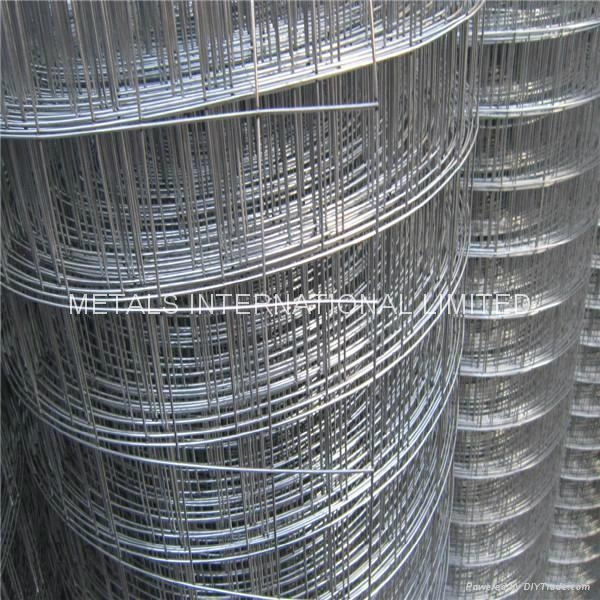 HOT DIPPED GALVANIZED WELDED WIRE MESH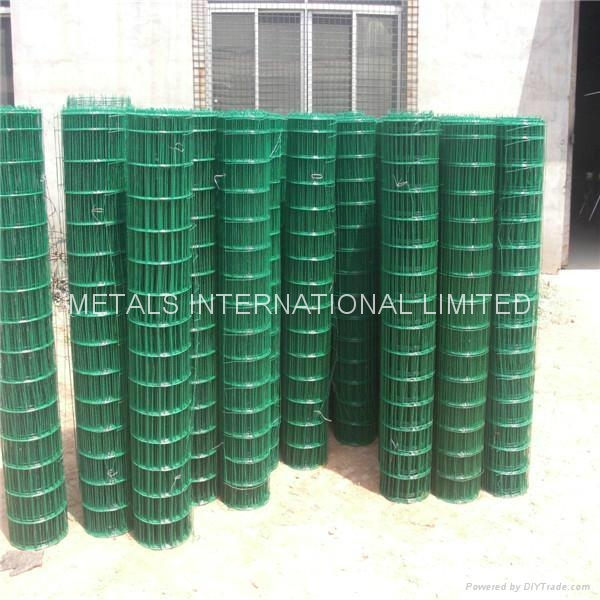 WELDED WIRE MESH PANEL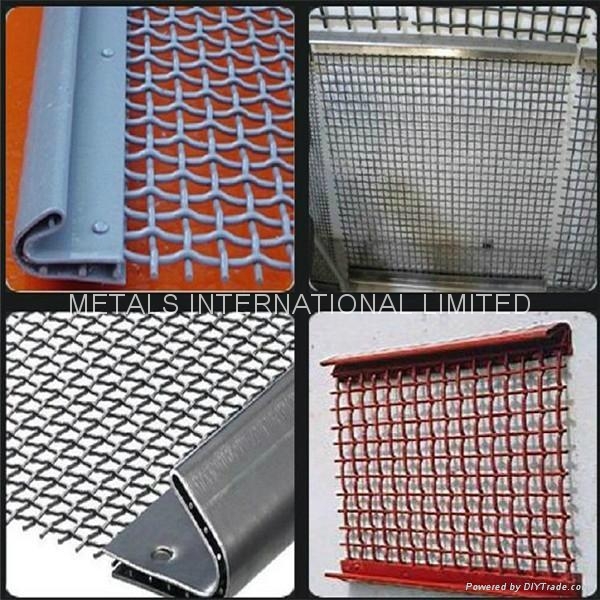 MANGANESE MINE SCREEN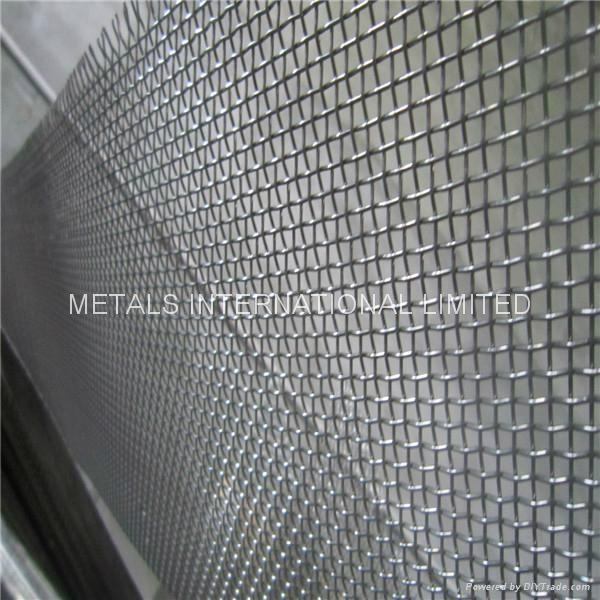 MANAGANESE MINE SCREEN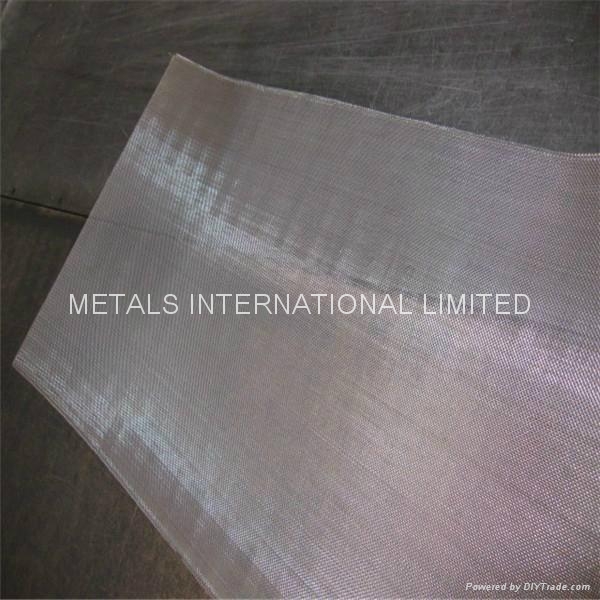 WINDOW SCREENING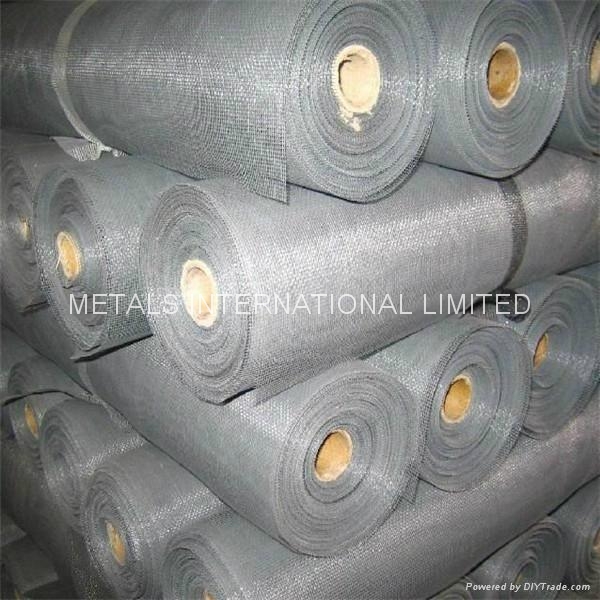 WINDOW SCREENING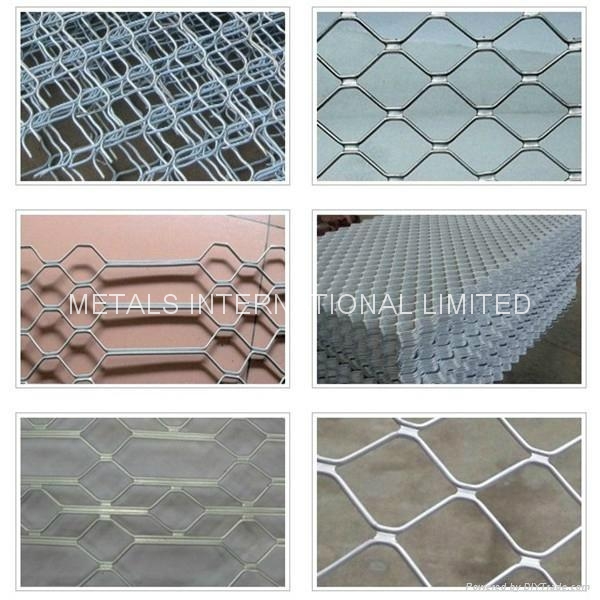 GRID WIRE MESH

BULLETPROOF WIRE MESH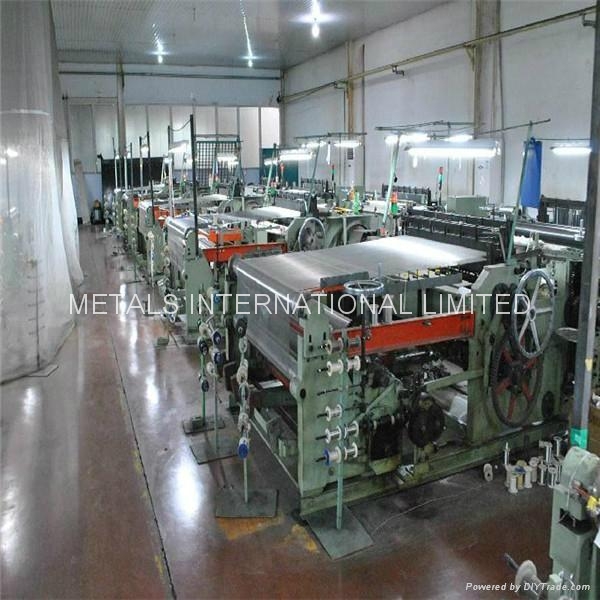 WINDOW SCREENING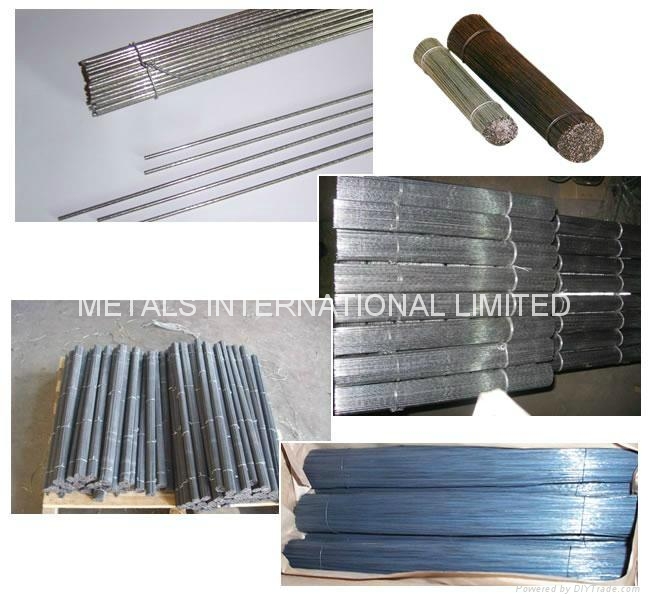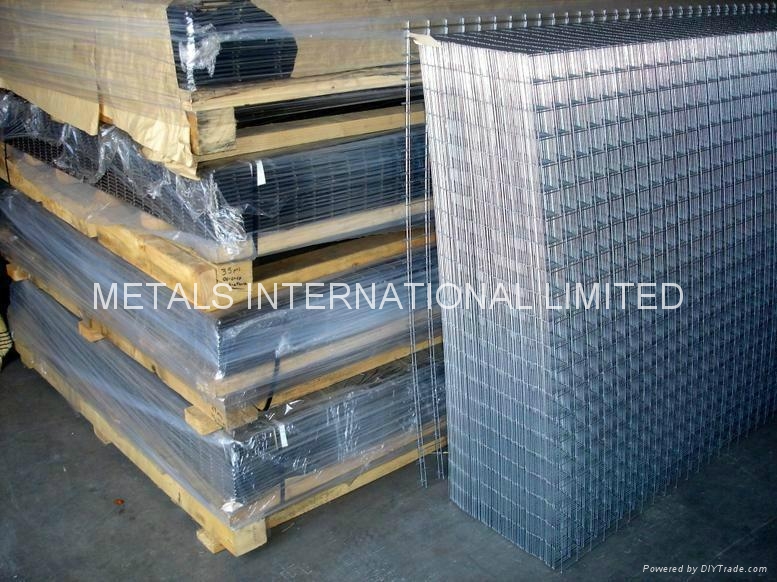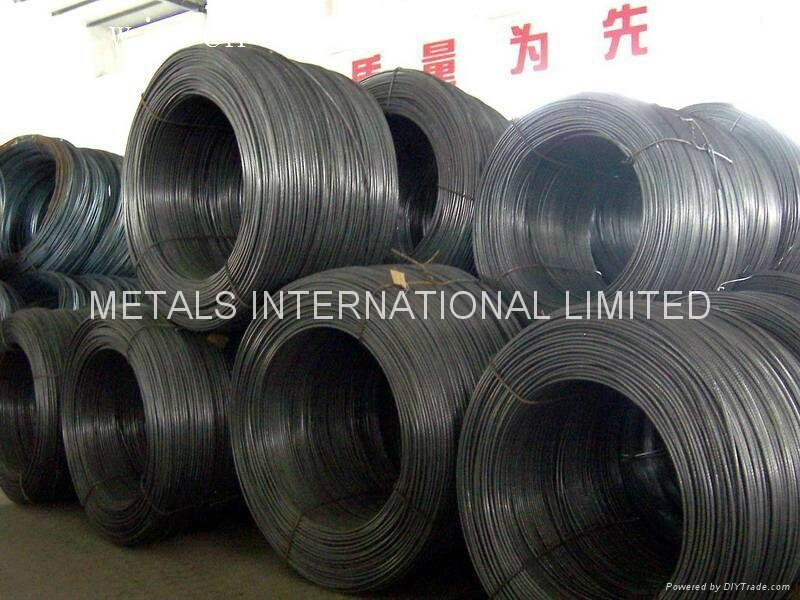 BLACK IRON WIRE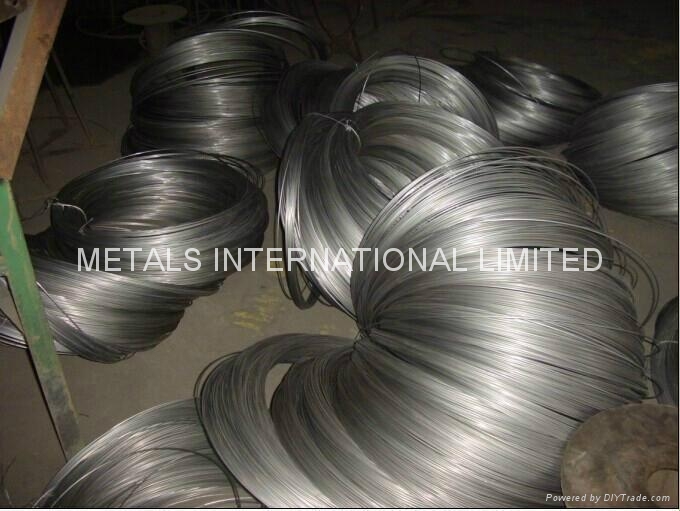 STAINLESS STEEL WIRE

STAINLESS WIRE MESH
Related Products