ASTM A252,ASTM A572,EN10219,EN 10225,JIS A5525 PIPE PILES WITH CONICAL POINT
| | |
| --- | --- |
| Model No.︰ | - |
| Brand Name︰ | ASTM A252 Steel Tubular Pile/ASTM A200 Water Pipe |
| Country of Origin︰ | - |
| Unit Price︰ | US $ 780 / MT |
| Minimum Order︰ | 50 MT |
Dia

Wall Thickness

mm

mm

8.0

8.8

9.5

10.0

11.0

12.5

14.2

16.0

17.5

19.0

20.0

20.6

22.2

23.8

25.0

508

99

108

117

123

135

153

173

194

212

229

241

248

559

109

119

129

135

149

168

191

214

234

253

266

274

610

119

130

141

148

162

184

209

234

256

277

291

299

322

344

361

660

129

141

152

160

176

200

226

254

277

300

316

325

349

373

392

711

139

152

164

173

190

215

244

299

324

341

351

377

403

423

455

762

149

163

176

185

204

231

294

321

348

366

377

405

433

454

489

813

159

175

188

218

247

280

314

343

372

391

403

433

463

486

523

864

169

186

200

211

231

262

298

355

396

416

428

461

493

517

557

914

179

196

212

223

245

278

315

354

387

419

441

454

488

522

548

1016

199

219

236

248

273

309

351

395

431

467

491

506

544

582

611

1168

271

286

314

356

404

455

497

538

566

583

627

672

705

1220

284

298

328

372

422

475

519

563

592

609

656

702

737

1270

295

311

342

388

440

495

541

586

617

635

683

731

768

1372

319

336

369

419

475

353

584

634

667

686

739

791

830

1420

434

492

554

605

656

691

711

765

819

860

1473

450

511

575

628

681

717

738

794

851

893

1620

496

562

633

692

750

789

813

875

937

983

1676

513

582

655

716

777

817

841

906

970

1018

1820

557

632

712

778

844

888

914

984

1054

1107

1829

560

635

715

782

848

892

919

989

1059

1112

2020

619

702

791

864

938

986

1016

1094

1172

1230

2032

623

707

795

869

943

992

1022

1100

1179

1237

2134

654

742

836

913

991

1043

1074

1156

1239

1300

This table shows availability, and weight in kg/m

The pile length can be up to maximum 100 meters.
Specifications︰
1.Tubular Piles
Tubular piles are tubular pipes used for piling purposes,which are also called steel piles,piping tubes,or tubular piling. Tubular piles are normally large diameter piles because bigger bending moment are required in lots of cases.

Tubular piling are available in numerous European and US steel grades and can be coated on request and are provided with C9 connectors. Steel piles are the main retaining elements of the combined wall, carrying horizontal loads from soil and water pressures and vertical foundation loads. The intermediary Z-type sheet piles transfer horizontal loads to the tubular piles.Piling tubes are manufactured in a range of materials, from standard carbon steel to high tensile steel, and in all thicknesses to suit specified design. Our piling designs are well proven in quay walls and as the backbones of floating structures. Wider applications include foundation works and construction pipes, industrial pipeline networks, communications infrastructure, and machinery.

The tubular combined wall not only service as the retaining wall member, resisting horizontal loads, but also serve as bearing pile which resist vertical loads. The OZ sheet pile can be shorter than the tubular piles and only have the functions of earth retaining and load transfer. Nowadays the interlocks used in the combined piles have many choices on the market, C9 C14 are the most traditional sheet piling accessory.Further fabrications, like piling shoes,lifting ligs, weld beads, beveled ends, corner sections, paintings...etc we can all do in our workshops.SGS or BV Inspection report is normally supplied.

Our Advantages
Ø With our pipe pile mill strategically located near the port and our strong steel pile production ability, No limit on tubular pile dimensions, This is especially important for deep foundations,quay wall, cofferdam,Jetty construction. The biggest tubular pipes we have produced, length up to 100m,diameter up to 3m.Any steel grade,X70 or S460 or A690,as long as you name it, we will produce for your steel piles. Our SSAW pipe machines can produce up to 25mm thickness pipe piling, our LSAW machines can produce up to 100mm thickness piling pipes.
Ø Our steel piling factory will produce the required sheet piles sizes, and corner sections as well. So that we will ship with tubular piles in one shipment, you just need to install them at jobsites.
Ø Further fabrications, like piling shoes, lifting ligs, weld beads, beveled ends, corner sections, paintings...etc we can all do in our workshops.SGS or BV Inspection report is normally supplied.

Paintings:
Our inhouse painting facilities allows for any kind of anti-corrosion protection: Painting, Petrolatum Tapes, Galvanizing.

Application:
Pipe piles are produced from different steel grade for wide applications, for example, foundation pipes, king pile, monopile, bearing pile, pipe pile wall, slope stabilization, pipelines, deep foundation, and struts etc.

Complex Fabrications
Sheet pile interlocks
Factory made L& T clutches
Small pipe connectors
Sheet pile welded on pipes
Pipe driving shoes
For floating fenders
For pipe-pipe combiwall
Interior and exterior weld beading
Lifting holes
Shear rings
End covers
Additional modifications (brackets, tongue plates etc) also available

ACCESSORIES
Chill Rings
A chill ring includes a cylindrical non-consumable base metal ring having an outside diameter sized to fit adequately inside the diameter of the pipe end to be welded.

Conical Points
Conical points are used to push the earth aside and maintain grinding. On rough surfaces, the point distributes the load around the entire pipe, rather than focusing the shock on only a section.

Cutting Shoes
A open-end cutting shoe is an exceptionally tough, heat-treated cast steel shoe with a ledge to ease driving. Use of a cutting shoe protects the pipe end and makes it possible to use a thinner pipe.

Pipe Caps
Pipe caps are available in all standard sizes ranging from 8 5/8" to 72".

Pipe Splicers
Pipe piling splicers are available in all pipe sizes. Pipe splicers help ease alignment of pipe and drive it with no welding required.

Standard Met︰
Precast piles and driven cast in piles make use of steel pipes. In the case of precast or totally performed piles, there are two classification such as hollow small displacement piles and solid piles. The hollow small displacement piles make use of steel pipes when steel pile foundation is recommended. When it comes to solid piles, steel H- piles are used.

In the case of driven cast in place piles the main classification is concrete tube steel tube. In case of steel tubes, we make use of closed ended tube and open-ended tubes.
Generally, the steel piles can be classified as:
Screw Piles
Disc Piles
H-piles
Disc Piles
Commonly used steel piles are rolled steel H section piles or pipe piles. The pipe piles have either an open or a closed end that is driven into the ground. I-section or wide flange piles can also used as pile foundation.
The H-sections are preferred more over I-sections, as the H-section have same thickness for the web and the flange. In the case of I section, the thickness of the web is less compared to its flange thickness.

Types of Steel Pile Foundations
1. Pipe Piles
Pipe piles are employed to behave as friction or end bearing piles. These piles are seamless and steel pipes that are formed by welding. The driving of these piles can be carried out with the help of an open or a close ended bottom. Hence, we have:
Open End Piles
Closed End Piles
Open End Pipe Piles
These type of pipe piles is mostly used to penetrate a hard or a rock stratum. These piles after driving is sunk in the soil. The soil that is within the steel pipe is removed by means of compressed air or by means of water jetting process. After driving the steel pipe to required depth, the steel pipe is filled with concrete of standard specification.

Close End Pipe Piles
In this type of pipe piles, a conical element either made of steel or cast iron is attached to the open bottom by means of welding. This is the conical shoe. Once the pipe is driven into the soil, the pipe is filled with adequate amount of concrete.

2. Screw Piles
The screw piles are made of steel or cast iron. These form a long shaft that are terminating at the end in the form of a screw base or a helix. The shaft that is employed in the screw piles can be either a hollow one or a solid one.

3. Disc Steel Piles
The disc steel pipe has an arrangement similar to the screw piles, where it has cast iron disc attached to the bottom. The pile sinks into the soil while penetration. So, to facilitate the water jetting process a hole is made at the bottom.
These types of piles can be employed in soft or sandy soil. This area is well suited as it allows the sinking of the disc piles during the water jetting process.
Disc piles are more applied for marine constructions, as these areas require for large amount of total penetration.
4. H-Piles
Rolled steel H-beams performed as a bearing pile is one of the new technology developed in the piling industry. Hard driving of the pile into the soil strata results in large amount of impact forces and stresses. The H-piles can sustain this stress to a large extent. H-piles are mostly used to penetrate an area with rock or any other hard strata.
No extra process of jetting, coring or adopting methods need to used to perform the penetration of H -piles. The small cross section of the H -piles make the soil displacement process easier.

Advantages of H-Piles
H-piles consume less space for storage
The handling of H-piles are performed easily
H-piles penetration can be performed closer to the existing structure
The amount of unusual displacement caused nearby area during the penetration of the H -piles are very small.
The splicing process in H-piles can be performed easily.
The maximum depth to which H-piles can be driven is 100m.
H -piles perform the function of both friction and compaction piles
The Main application of H -piles are in trestles, retaining walls, cofferdams and bridges.
Corrosion of Steel Piles
The steel pipes irrespective of what type is employed have great chance for corrosion. In such situations the piles can be coated with coal tar or corrosion protecting coating. Sometimes certain chemicals or materials are encased on concrete to prevent the corrosion.


Product Image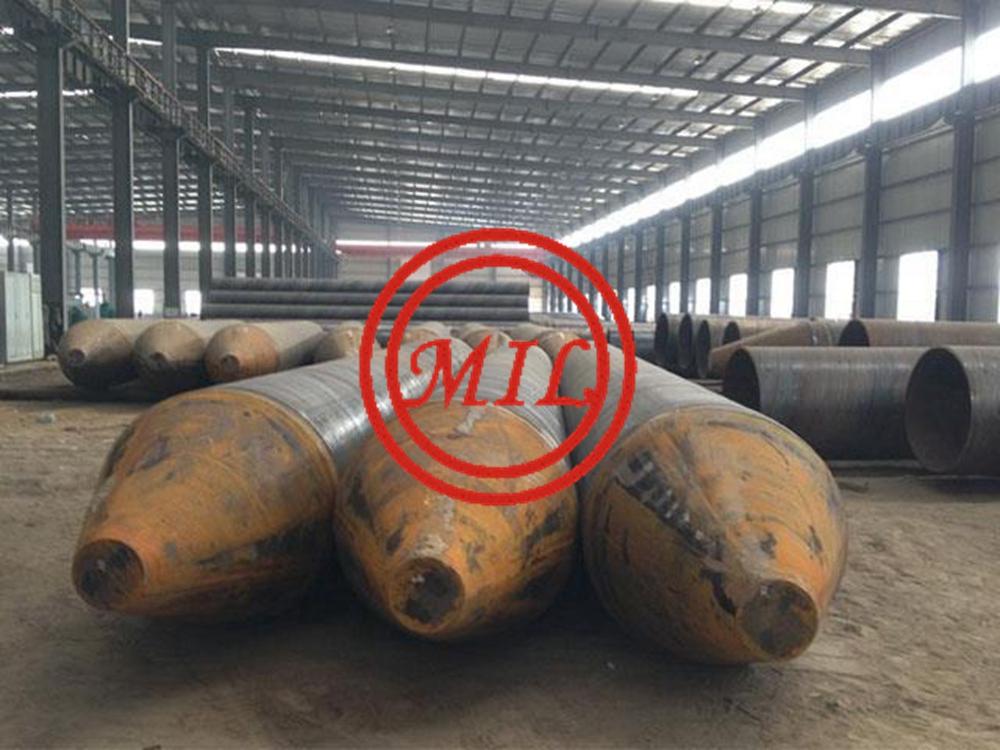 ASTM A252 GR.3 FOUNDATION PILES WITH CONICAL POINTS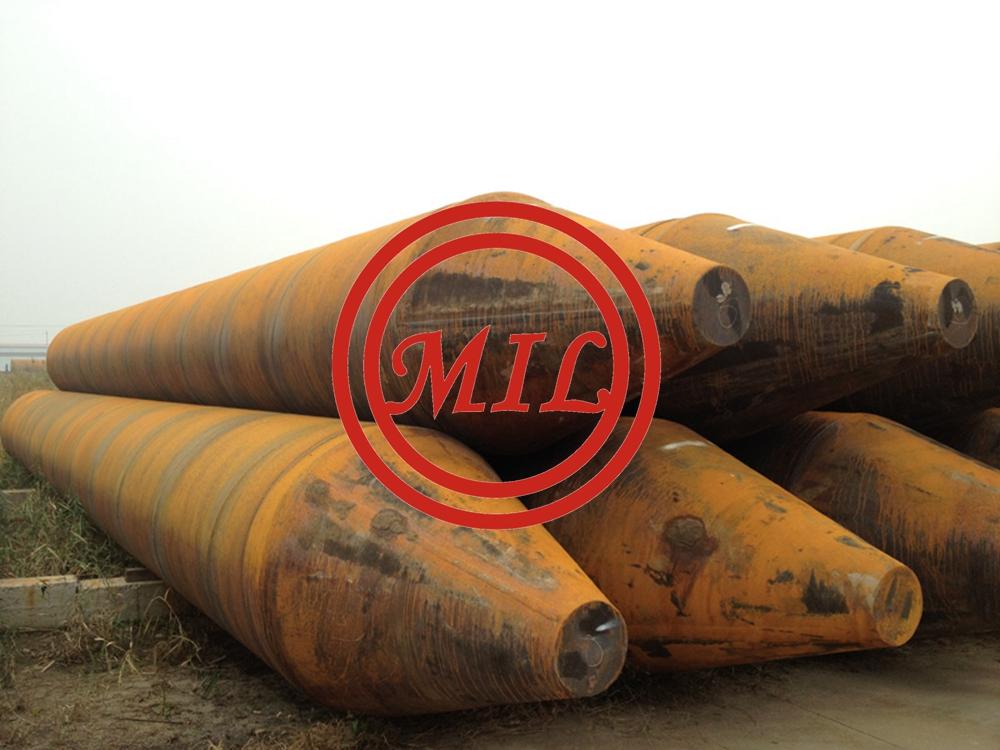 EN 10255 S390M DRIVEN PILES WITH CONICAL POINTS

AS 1163 C350L0 STUCTURAL STEEL PIPE PILES WITH CROSS CONICAL POINTS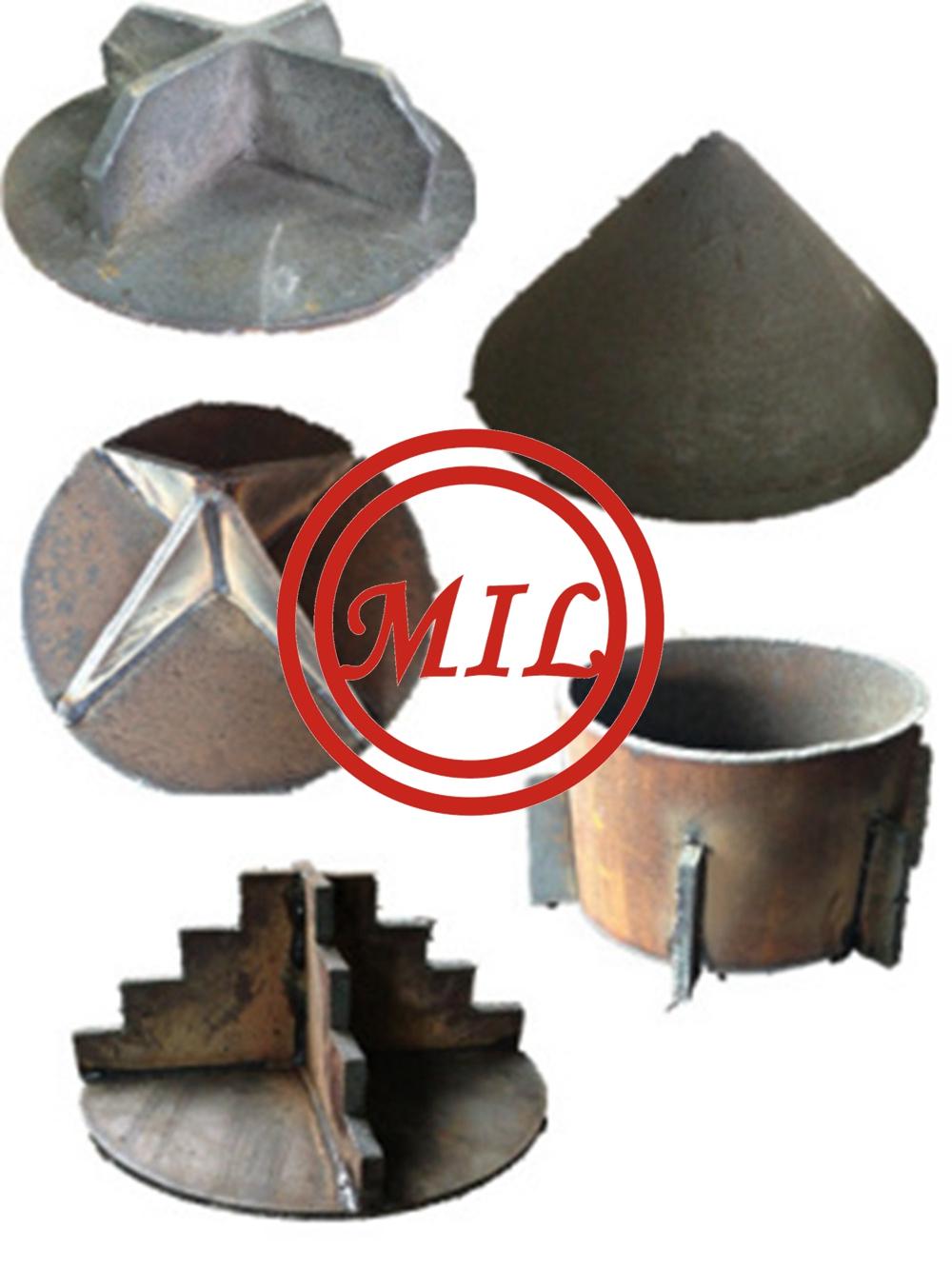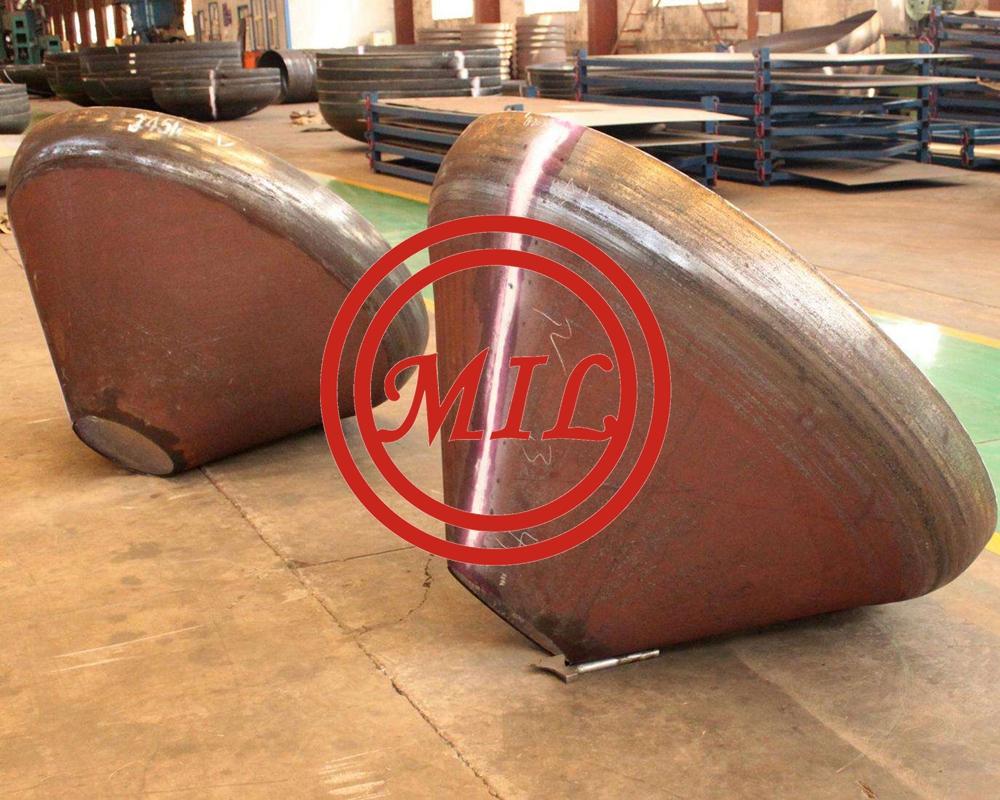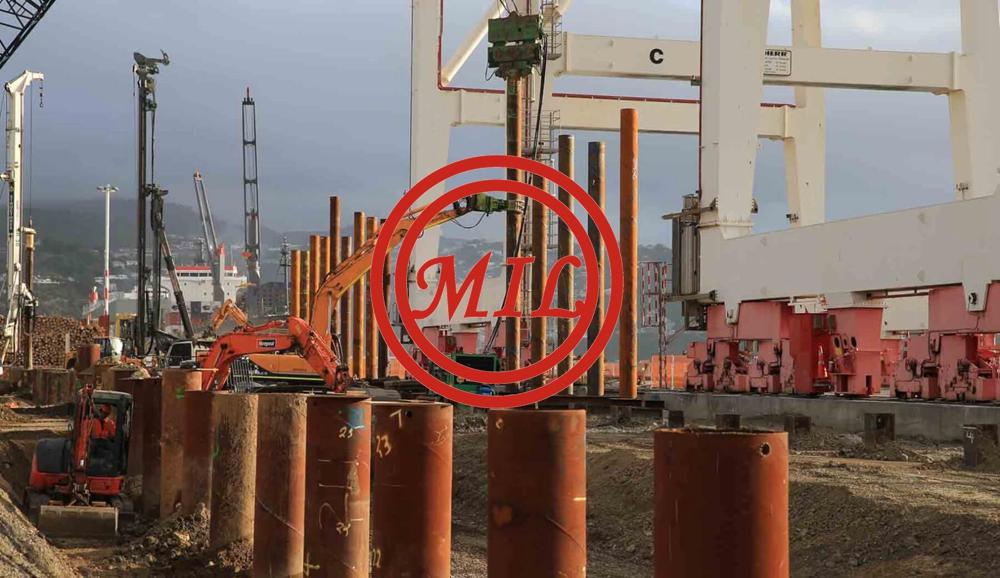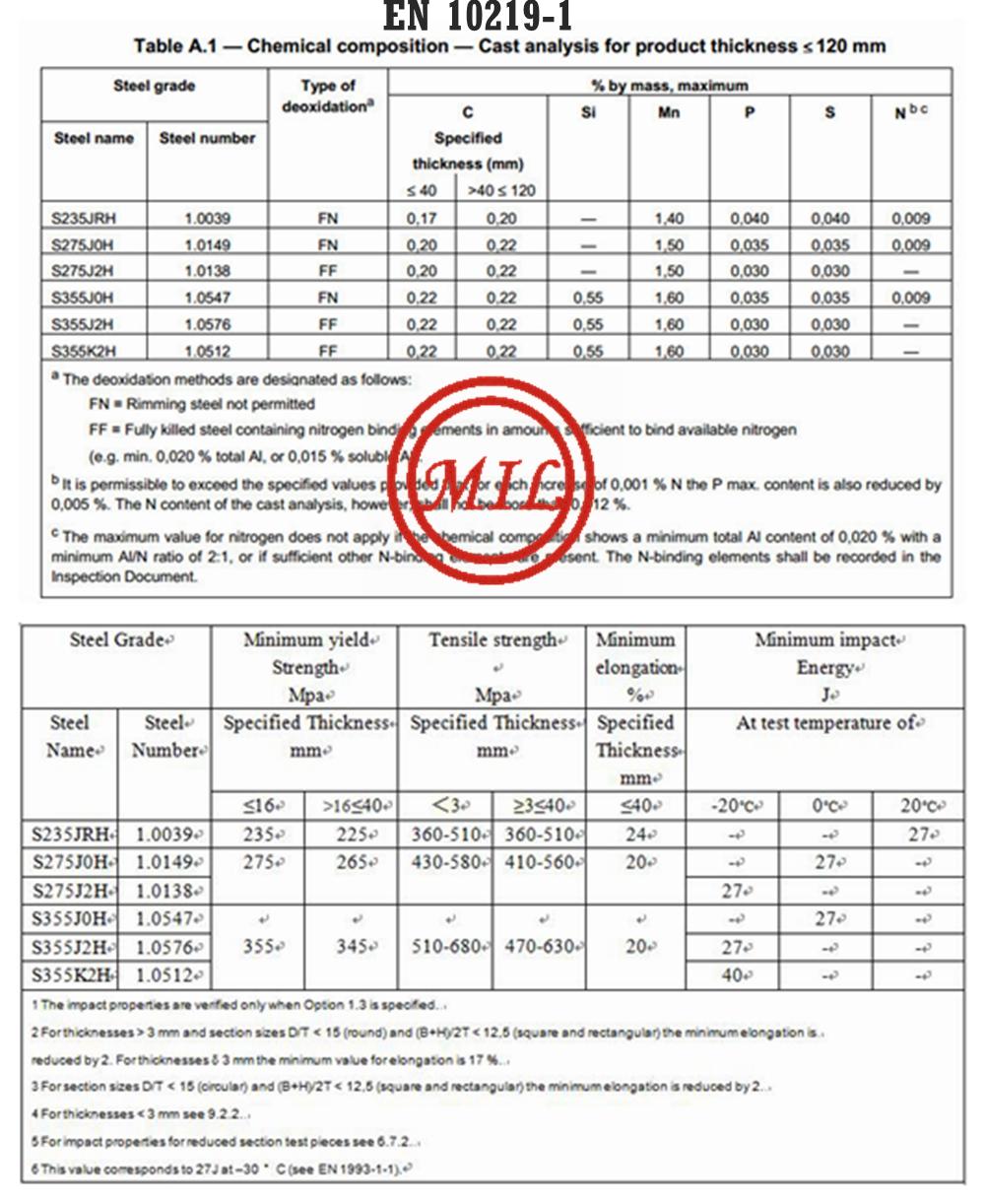 ASTM A252 PIPE PILE SPECIFICATION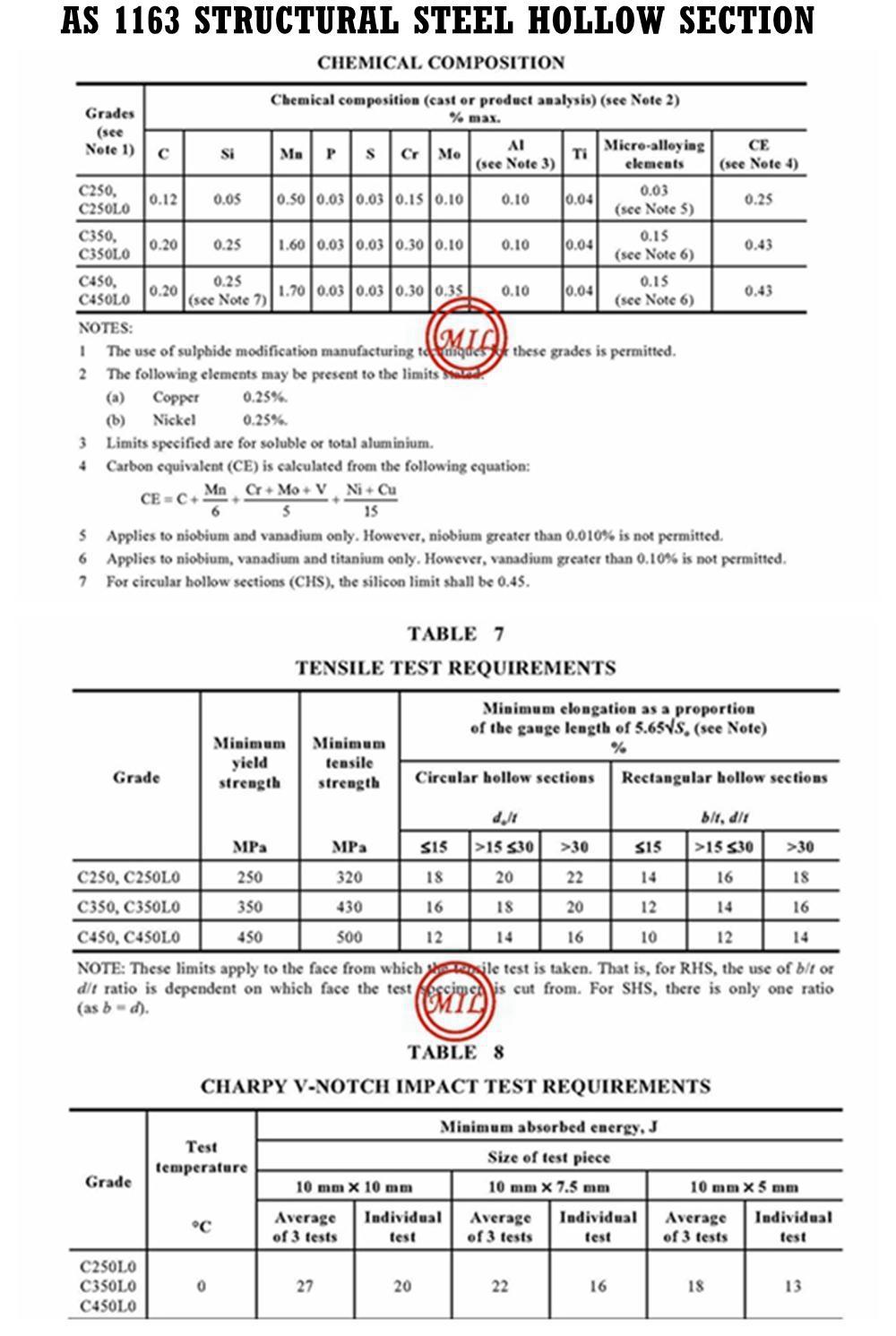 Related Products